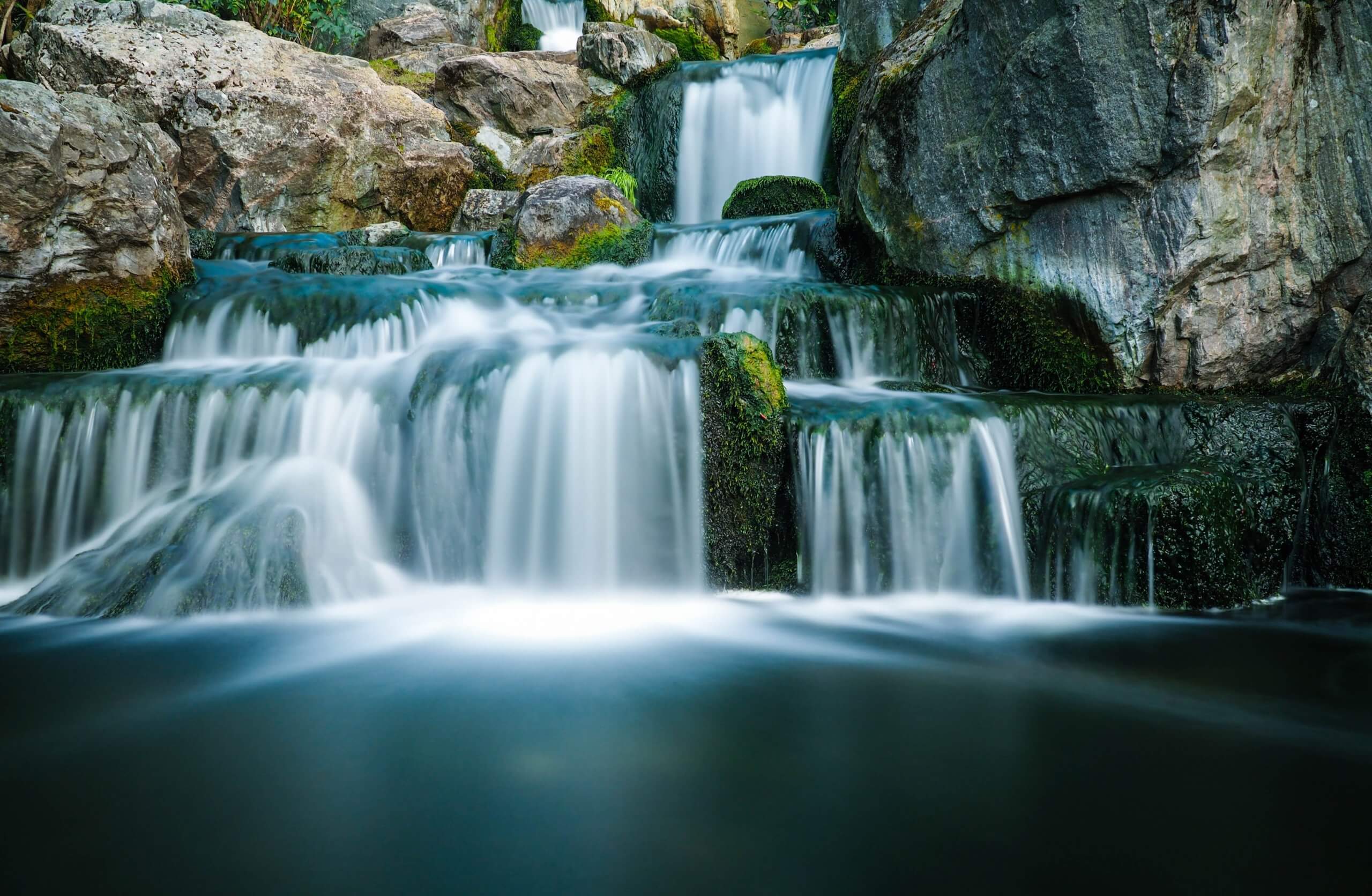 case study
OpFocus Helps Marketing Pioneer Evariant Adopt New, Game-Changing Framework to Drive Sales & Increase Marketing ROI by 30%
If you're a marketer whose company sells marketing solutions, you must be at the top of your game. Your customers expect it. And that's exactly what customers get with Evariant (a Healthgrades company), whose SaaS products help healthcare providers optimize growth through smarter patient acquisition and retention.
"It's critical for Evariant to be a thought leader in marketing, both for credibility with our customers and our own business growth," said Sherrie Mersdorf, VP of Marketing at Evariant. "We can't just rinse and repeat the same things marketers have been doing for 10 years. It won't enable us to stand out in the marketplace, drive pipeline or create high-value opportunities for sales. Plus, it's just not fun or as rewarding."
That's why Mersdorf makes sure her team has what it needs to innovate with new approaches, test the latest tools, and roll out breakthrough campaigns. She gathers intelligence by going to meetups, serving as an early adopter for other vendors, and attending industry events.
Mersdorf is a big proponent of conferences like SiriusDecisions Summit. "They force me to carve out time and provide space to think differently. If I can bring back two or three new ideas we can use to raise our game, they're well worth the investment," she said.
challenges
the
difficulty of traditional marketing
One of the challenges Evariant needed to solve centered around visibility. The Evariant marketing organization was generating a lot of activities and passing leads to its business development representatives (BDRs). But they lacked visibility into how marketing efforts affected pipeline. "We chucked a lot over the fence with no prioritization and little ability to track what was—or wasn't—followed up on," Mersdorf explained. As a result, BDR efficiency was questionable, and it was likely that the team was losing leads with each conversion.
Evariant has a finite addressable market: several hundred U.S. hospital systems. Purchasing decisions for Evariant solutions are long and complex, with 20+ individuals making up the buying groups for each of the 3 primary solutions. Sales needs visibility into the key individuals and personas in each type of buying group (different by solution) as well as whether there is coverage and engagement with key individuals. But Mersdorf's team didn't have a framework for providing visibility to this information.
In keeping with Mersdorf's tenacity in pursuing innovative marketing techniques, she approached SiriusDecisions, a data-driven research, and advisory group. She explained what Evariant needed and why SiriusDecisions' existing Rearchitected Lead Waterfall framework, which was built around individuals, didn't fit the bill. This is now called the B2B Revenue Waterfall. By happenstance—or perhaps owing to great minds thinking alike—it turns out what Mersdorf wanted was months away from being presented by SiriusDecisions. Eventually named the "Demand Unit Waterfall," the new data framework helps B2B companies understand and engage buying groups.
solution
how Evariant elevated their marketing process
Now that Evariant had identified the right approach, it was time to put the Demand Unit Waterfall into action. In November 2017, shortly after SiriusDecisions publicly unveiled the new framework, Evariant became one of the first companies in the world to adopt it.
Evariant chose OpFocus to do their implementation in Salesforce. "A big part of implementing Demand Unit Waterfall is getting marketing, sales, and product teams on the same page. OpFocus came highly recommended to me, giving me confidence they were the right partner to ensure our project was a success," Mersdorf said. "I wasn't disappointed. Our project team asked probing questions, pulled from experience and best practices, to ensure we had the right set of business requirements to achieve our goals."
OpFocus led a discovery workshop, which included getting agreement on all the stages in the funnel, which departments own buying groups at what stages, and what reporting is necessary. OpFocus then presented design options. Based on Evariant's feedback, budget, timing, and change management considerations, they finalized the requirements and built out the framework in Salesforce.
With Mersdorf's leadership in introducing the Demand Unit Waterfall, the implementation process became a catalyst to change and alignment across the teams, including identifying areas where better definitions were critical: for example, "what, really, is an opportunity?" Sales put a new process in place for handling resources, and with the new framework in place, those requests are always captured as part of the Opportunity.
"OpFocus helped us think through how and what to prioritize for phase one. With their input, we put together a plan that enabled us to crawl, walk, run," said Mersdorf.
For example, Evariant prioritized automation over other areas. Mersdorf explained it this way: "Adoption is the biggest issue companies have with Salesforce. I knew if we took the onus of populating demand units off of end-users, we'd deliver a much better experience for our BDRs and AEs and increase the probability they would fully embrace the new framework."
Mersdorf & the OpFocus team also chose to eliminate the use of Leads. Automated triggers would convert Leads to Contacts, and a backup process allowed manual evaluation of any Leads that couldn't be converted.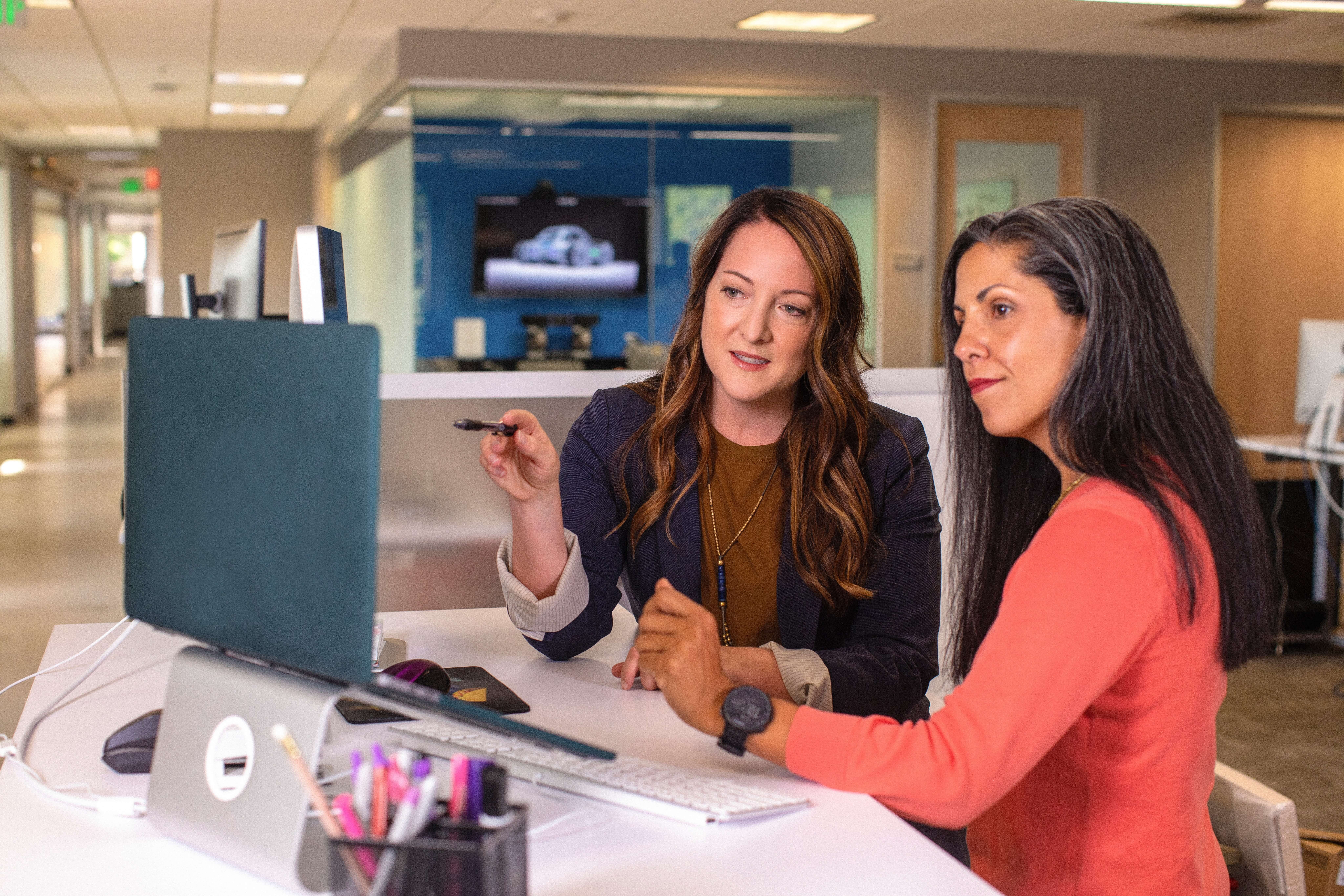 adopt ABM and close more business
benefits
the improvements Evarient has seen
accelerated sales cycle & improved conversion
Evariant's goal is to improve the velocity from first inquiry to opportunity to close. With the new Demand Unit Waterfall framework in place, they can collect and act upon the data needed to identify areas of successes and improvement.
"We were already measuring opportunity and pipeline creation to understand if we were on track to hit future booking goals. Now with the ability to measure pre-opportunity stages, such as Prioritized Demand Units (PDUs), we are starting to identify potential areas that need more focus earlier in the process to ensure we are on track with pipeline goals. PDUs are the canary in the coal mine, so to speak," Mersdorf explained.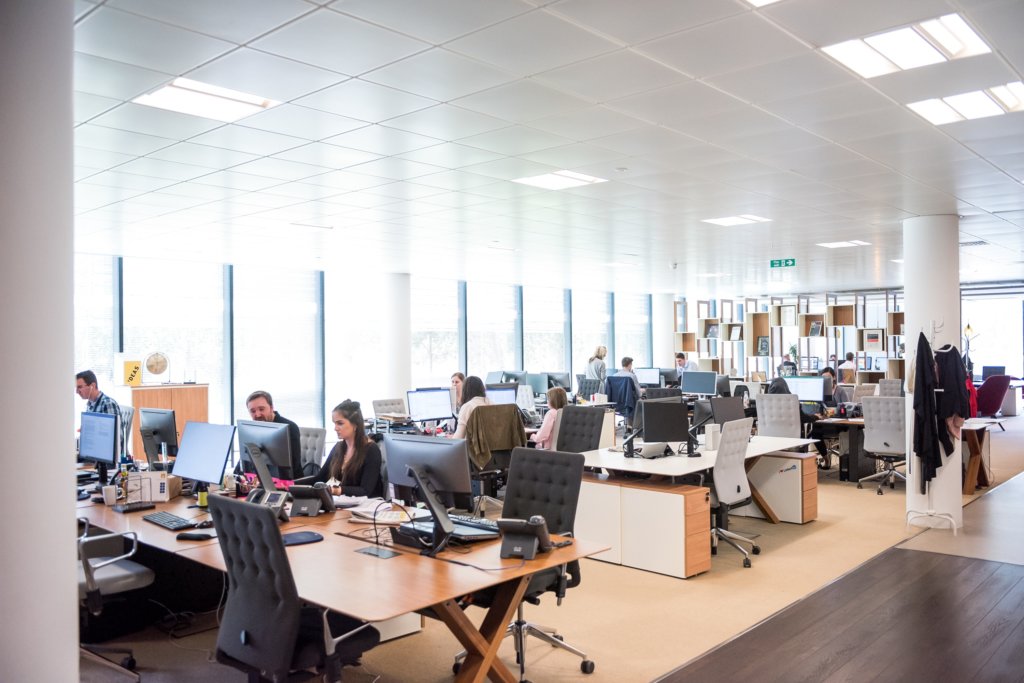 Since initial roll out, the BDR team has been able to double the number of Opportunities generated, as well as double the number of pre-scheduled meetings for conferences/tradeshows, leading to a dramatic increase on the number of people Evariant's sales team interacts with at each show. "Reps no longer stand at the booth hoping someone walks by — they are booked solid, and crowded booths bring even more crowds!" Mersdorf said of the positive feedback loop her team now observes.
In a 12-month period for one of their product lines, Mersdorf's team was able to reduce the time from PDU to Pipeline by 51%, cutting the number of days it takes from PDU to sales accepted opportunity in half, increase conversion from 49% to 80% from BDR meeting to Pipeline, and increase PDU conversion to Meeting rate from 4% to 15%.
Overall, this acceleration of the opportunity cycle culminated in 49% less costs per Opportunity generation, improving ROI in marketing spend by 30%.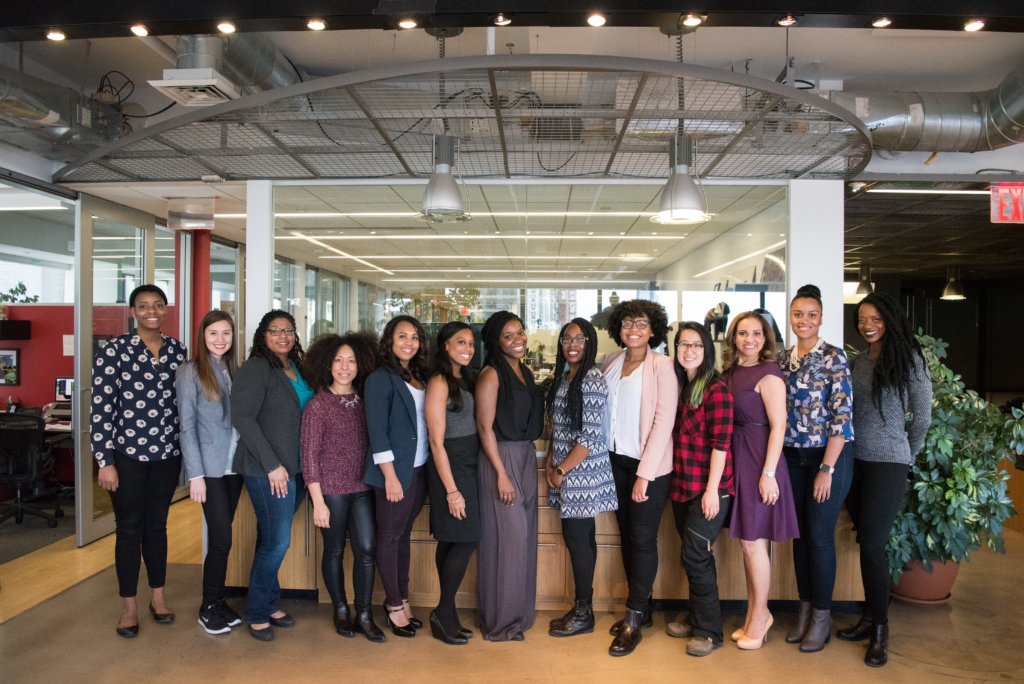 new buying group visibility
Evariant BDRs have continual visibility into all the personas in their targets' Buying Groups. "Our BDRs are really excited about the Demand Unit Waterfall implementation. It gives them a single place to see and track who's engaging so they know exactly who to pursue. This makes it much easier to call the people they need at prospect organizations and move up the tiers, ultimately creating better opportunities," said Mersdorf.
She added, "The best way to win is to be in deals where there are no competitors. By helping our BDRs and salespeople have conversations with all members in the buying committees, Evariant can become the 'no-brainer' solution."
In addition, Buying Group scoring provides insight into which activities deliver higher conversions and close rates. This informs the messaging and tools marketing produces to support BDR and sales efforts. "Without the new Demand Unit Waterfall framework, we struggled to confidently report on this pre-opportunity," said Mersdorf.
Overall, this new insight now better guides priorities. The Evariant team can easily see whether they are lagging on a specific product's Prioritized Demand Units, Opportunities and/or Pipeline, so be agile in closing the gap.
data-driven process improvements
Evariant gained data-driven insights into which sales and marketing processes and tactics were, and weren't, working. According to Mersdof, "We discovered that we didn't have a shared agreement between sales AEs and leadership on what an opportunity meant—although we thought we did. Now that we have the framework and data to shine a light on issues like these, we can have much more productive conversations about our collective challenges and how to address them."
account-based segmentation for integrated campaigns
With Demand Units forming the basis of their marketing & sales engagement, Evariant is also able to leverage these new insights for Account-based integrated campaigns. By doing so, Mersdorf's team has doubled their email engagement rates. Sales also has an easy way to see accounts that aren't in their pipeline yet, but whom they might want to go after because the Buying Group are engaged as a whole.
dramatically streamlined marketing reporting
With the new framework in place and automation implemented, Mersdorf brought Evariant's marketing team from spreadsheet-hell in year 1 to now have more automated reports through an InsightSquared reporting beta. It's not answering all the questions yet, but it's provided visibility to other departments, on demand, like never before. The entire team now has access, on demand, to see how Evariant's marketing is trending on Prioritized Demand Units, rather than once each month when the Excel work would happen, easily saving 16+ hours each month.
Automating the Contact Assignment/Routing regularly saves the Evariant marketing team 4-8 hours per event and webinar that were being handled manually before. For 2019 YTD, they've held 41 webinars and 7 events, equating to ~192-384 hours saved … or 24-48 working days.

Customer Spotlight: Evariant
Evariant is healthcare's only Patients for Life Platform™ and enables providers to optimize growth through smarter patient acquisition and retention. Evariant customers achieve indisputable value through high-value service line growth, improving provider network utilization and planning, and extending patient lifetime value. Its solutions deliver actionable intelligence that enable healthcare providers to find, guide and keep patients for life. Evariant is the trusted advisor to leading healthcare systems representing over 1,000 hospitals nationwide. For more information, visit evariant.com
Industry: Technology
Company Type: Private
Company Size: 170 employees
HQ: Waltham, MA
Technology: Eloqua, Salesforce
How Evariant got started with OpFocus: Marketing Operations Optimization
"OpFocus encouraged us to dig deeper into our sales and marketing requirements and processes. That's exactly what's needed when implementing a new, breakthrough model like the Demand Unit Waterfall."
~ Sherrie Mersdorf, VP of Marketing, Evariant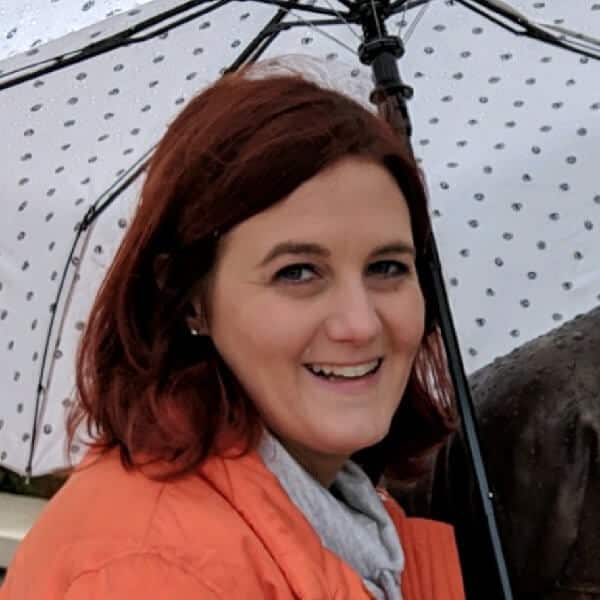 Role: As the VP of Marketing at Evariant, Sherrie's overriding responsibility is to drive pipeline and help sales create opportunities. She imbues her passion for marketing innovations and data-driven decisions into all of her team's activities. This enables marketing to provide the fresh insights and tools sales needs to meet Evariant's revenue goals.
Career Musts: Sherrie believes her professional success is a result of both being lucky and making her own luck. She said, "I quickly learned that in order to have defensible conversations with company leadership, you need to be backed by data instead of 'I feel' statements. To be effective, you need to surround yourself with a talented team that is empowered and energized. I'm very data-driven and care deeply about marketing's effect on customer adoption and retention, and my company's revenue and profits. These qualities have helped me capitalize on opportunities that grew my career."
Advice: "The axiom 'if it ain't broke don't fix it' isn't always true. Sometimes things that aren't broke actually are. Be willing to stick your neck out and take some risks fixing them. Continually try different techniques and tools so you can reach new heights. And don't be afraid to push your vendors, even if you're a small company. Remember, all money is green."