Thinking Outside the Box – Marketo & Salesforce
Extending the Functionality of Marketo Sales Insight in Salesforce
It is an exciting time to be in the ever-changing Marketing world, especially with the new capabilities Marketo recently announced at their annual Summit Conference. With Real-Time Personalization, a new Marketing Calendar, and Search Engine Optimization, Marketo is opening up a new world of capabilities for its users. While Marketo continues to expand its capabilities, we have found some thought-provoking new uses for existing functionality with Interesting Moments.
Today, over 60% of the sales cycle is over before the buyer talks to a sales person, and selling often occurs over the web. Consequently, sales reps don't have access to the information that would help them understand what prospects are interested in, and which Opportunities are the best use of their time. With this paradigm shift towards the automation and alignment of Sales and Marketing, we see this same shift in the cloud with Customer Support. Nowadays more than ever, you do not need to ever speak with a Support Rep to solve your issue. With tools such as Salesforce Service Cloud, we can increase agent productivity up to 40% and customer retention to 34% with a few simple best practices¹. We discovered we are also able to re-use old functionality for new purposes.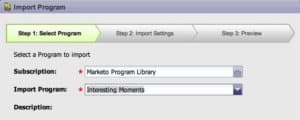 For new Marketo users who are unfamiliar with Interesting Moments, I recommend importing the Interesting Moments program into your instance to test how Marketo creates some of these Smart Campaigns. Leverage Marketo's knowledge and best practices to assist your company moving forward.
We recently discovered a rather interesting phenomenon with the connection between Salesforce and Marketo. We are leveraging Email-to-Case, so when a customer submits a Case to one of our support addresses, we have forwarding rules to send to Salesforce and automation rules to route the Case to the correct individual. Unsurprisingly, when we send mass emails to our Leads from Marketo, many of our support email addresses are the default "from" sender. Inevitably, you can guess what ends up happening when we email someone with an "Out of Office" auto-response on or if someone simply chooses to respond to request more information… a Case gets created in Salesforce!
With the use of Marketo Sales Insight, we were able to create a simple Smart Campaign to trigger the creation of an Interesting Moment and filter out these false Cases that were added to Salesforce due to Marketo.

With this rather simple insight, we can now either manually delete these Cases in Salesforce (by creating a List View) or develop a simple trigger to delete them based on the Interesting Moment, which is created via the Marketo Flow step.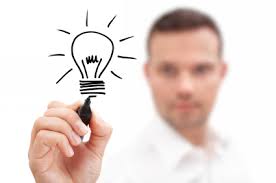 By thinking outside the box, we were able to leverage standard Salesforce and Marketo capabilities to accomplish a unique requirement using Sales Insight! It took all of 60 minutes to meet with the appropriate stakeholders, discuss the situation, and determine the best approach. Initially thought to involve extended development work, our problem was solved effectively and efficiently with very little effort, and thus we were able to save time and money. For more ideas like this, feel free to reach out to OpFocus to leverage out Marketo and Salesforce expertise, and remember, when you pull the right individuals into the conversation the solution is usually simpler than you think!
[tagline_box backgroundcolor="" shadow="yes" shadowopacity="0.1″ border="1px" bordercolor="" highlightposition="left" link="https://opfocus.com/contact-us" linktarget="_self" buttoncolor="blue" button="Contact Us" title="Need creative solutions to your Salesforce and Marketo problems? Opfocus is happy to help!" animation_type="slide" animation_direction="left" animation_speed="0.7″][/tagline_box]
Picture Credit: Outside the Box Picture: http://www.rojish.com/wp-content/uploads/2012/01/thinking-outside-the-box.jpg; Man drawing a lightbulb picture: http://blog.castsoftware.com/wp-content/uploads/2012/11/CAST-Raymond-James-Aha-moment-with-integrating-software-quality.jpg