What a Unicorn Knows – Pablo Dominguez – RevOps Rockstars
Quick poll: raise your hand if you don't want your SaaS company to become the next $1B unicorn. If you raised your hand, please kindly click out of this article. For those growth-minded leaders with high ambitions still reading, you've come to the right place. In this article, you'll hear from a private equity operating partner on how SaaS companies survive and thrive, even in uncertain economic conditions. You'll walk away with an understanding of how to communicate with investors, evaluate your business, and plan for efficient, sustainable, hyper-growth.
We sat down with Pablo Dominguez, Operating Partner, Sales, and Customer Success at Insight Partners and co-author of What a Unicorn Knows, on the latest in SaaS RevOps. As always, our hosts, Jarin Chu, VP of Marketing, and David Carnes, Founder & Chief Evangelist at OpFocus, join Pablo for the discussion.
Let's get a sneak peek of the new book, coming out Feb 21, 2023, and discover how your team should stabilize in this economic climate and grow your revenue!
Listen on your favorite podcast app:
RevOps leaders should be conscious not to over-engineer the solution. It's easy to rinse and repeat processes, but it's not always the best option. Take the time to understand the reason for the project and its key objectives before implementing a new technology or process.
"Think before you go and try to implement something that may have worked for you someplace else."

Pablo Dominguez, Operating Partner, Sales and Customer Success at Insight Partners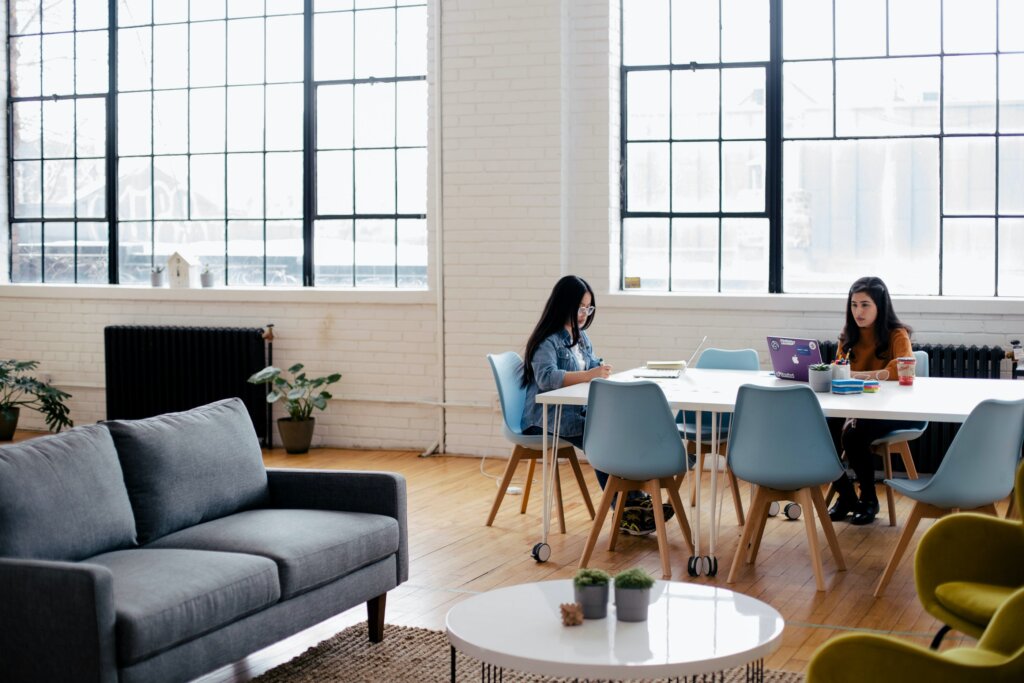 Insight Partners is a B2B software investor with almost $100B AUM through venture capital and private equity. They're one of the most prolific investors in the world and specialize in scaling software companies with their Insight Onsite team. This team contains over 120 former operators in functions like marketing, engineering, and of course, sales & customer success. These leaders help portfolio companies improve internal operations and grow in revenue.
Pablo's team is an invaluable resource for portfolio companies. They work with CEOs, heads of sales, customer success, and revenue to review strategy and advise on essential technology decisions like implementing new platforms. Pablo measures portfolio success by tracking annual recurring revenue (ARR) growth and net revenue retention (NRR.) A critical point Pablo makes is that process and system transformations take time to see results. For this reason, he also measures success by sitting down with portfolio executives and asking for their feedback on his team's effectiveness before the metrics show improvement.
A big part of Insight's value is the extensive knowledge and experience of its Insight Onsite advisors, who are experienced practitioners and operators from SaaS companies. Portfolio companies leverage this experience to improve strategy, processes, and team composition. At Insight Partners' annual RevOps summit, leaders from portfolio companies come together to share experiences and exchange ideas on how they can improve. Pablo's team will also share observations about talent and team composition, so the company can bring in leaders with specific backgrounds or skill sets to better round out the function. They also oversee many of the business health metrics and identify areas of improvement.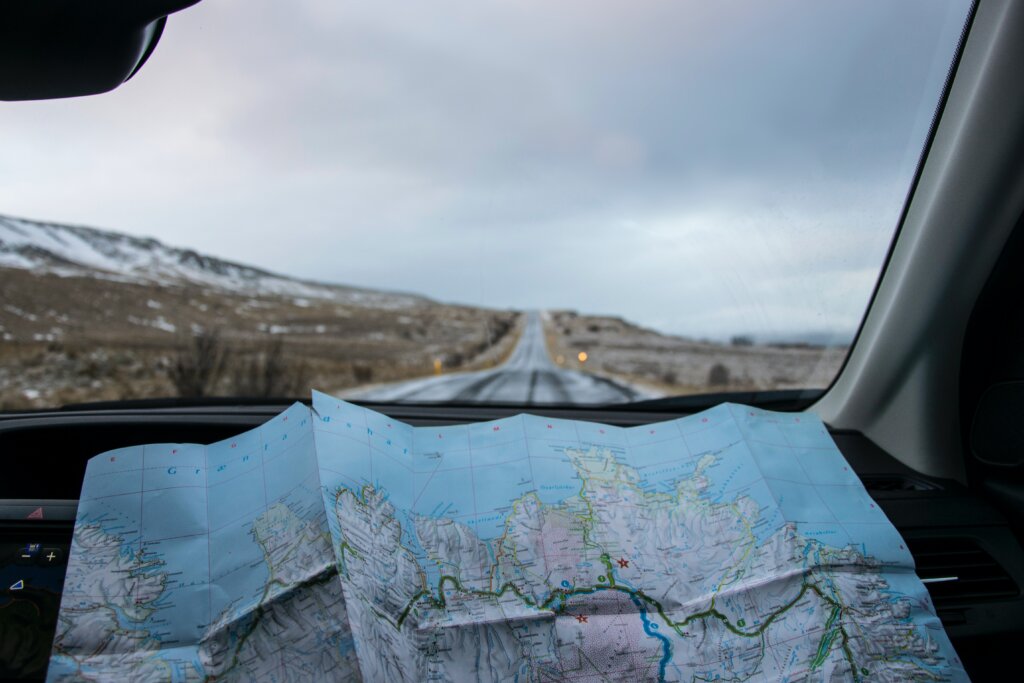 When Insight invests, they evaluate the current state of the company's products and business functions, and chart out a plan to help the company grow in each area. With a clear strategic direction outlined, Pablo's team sets targets and milestones they want to see in the portfolio company. His team checks every month and quarter to assess progress towards these targets and understand how well the company is executing on the roadmap.
Pablo's team understands that most portfolio companies have multiple investors, each asking for their version of reporting, so his team tries to be flexible with the format in which RevOps functions provide reporting to reduce unnecessary, duplicative work. His team also understands the amount of time RevOps leaders need to generate these reports, and simplify the reporting they request to a single packet. Pablo advises leaders to be honest and proactive with report-outs, as better visibility into company health benefits everyone.
"Be honest, but also be proactive. Provide more than is requested in report outs because that makes you look exceptionally well prepared as an ops leader in the organization."

Pablo Dominguez, Operating Partner, Sales and Customer Success at Insight Partners
A factor that Pablo and many investors look for in successful RevOps leaders is a proactive mindset. Many RevOps leaders are good at execution and taking requests reactively, but the truly successful executives go a step further. These leaders understand how to elevate themselves above single-minded execution, think strategically, drive value that the executive team or board didn't explicitly ask for, and earn themselves a seat at the decision-making table.
"If you really want to differentiate yourself and stand out from the rest, you need to be a strategic thinker, have a seat at the table, and be invited to board meetings."

Pablo Dominguez, Operating Partner, Sales and Customer Success at Insight Partners
There are RevOps leaders who are more focused on the tactical aspect of the role but want to elevate beyond that thinking. Pablo shared how he stepped out of his tactical role and became the strategic thinker he is today: he took a page out of Colin Powell's book and went onsite to hear directly from team members on the ground level, including BDRs, sales reps, and sales managers. He spoke directly with team members about how they sold and what collateral they used and performed ride-alongs to understand their selling process. (Pablo is one of many podcast guests advocating for more ride-alongs; hear how Samantha Richey talks about it.) Tools like Gong make this even easier for today's RevOps leaders – one might consider advocating for a tool like this at the right team size and need. These observations enabled Pablo to better grasp actual challenges on the ground, and devise process improvements to streamline their job. Meeting with frontline team members also helped foster important relationships between RevOps and the end-users they are meant to support.
"The most successful ops leaders I've seen out there know how to drive value and build relationships with the commercial teams."

Pablo Dominguez, Operating Partner, Sales and Customer Success at Insight Partners
There are several actions RevOps leaders should take to stabilize and grow in unstable economic conditions. Pablo breaks them down into three focus areas.
Supporting Strategy: Think about the future of the business. Consider if the company should rethink its products or enter different markets to adapt to the new buying landscape. The RevOps leader at the center of your company's data has a unique perspective on this analysis.
Supporting Resource Allocation: Consider what resources you'll need more or less of in an unstable market. Some companies may emphasize retaining existing customers and allocate more resources to customer success, while others will focus on attracting new logos.
Supporting Efficiency and Reducing Costs: There are a lot of tools in a RevOps tech stack. The RevOps leader has the best view into each tool's usage and is well-positioned to decide what to keep, scale down, and expand when planning to reduce costs and increase efficiency.
Stepping up in these three key areas gives you a seat at the leadership table and empowers you to impact the company's stabilization and growth.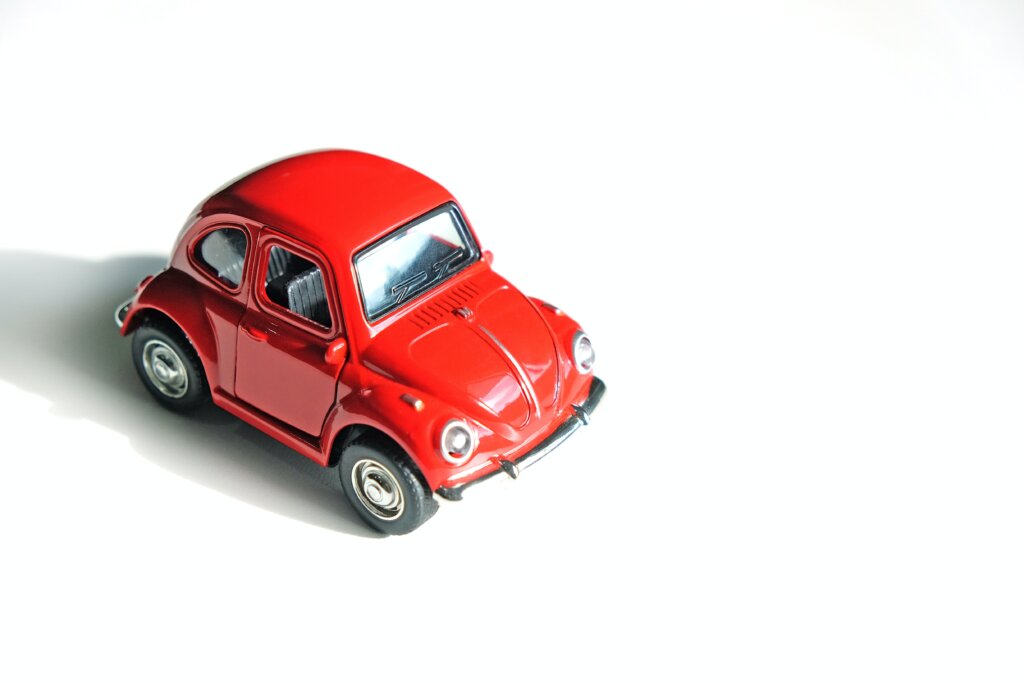 The first challenge that comes to mind for Pablo is the age-old shiny toy syndrome. We've all been there before – you go to a conference or hear from a colleague about a new tool or service that solves a niche challenge you're facing, and you are eager to buy and implement it. In a favorable market, when there's high investment and revenue growth, this is less of a problem. However, during uncertain market conditions, there's understandably more scrutiny of your purchases and operating expenses. As a RevOps leader, you need to own these purchasing decisions and put more thought into how and whether tech tools contribute to company growth.
"Being in RevOps, you're at the center of being a hero when it works, but also subject to inquiries like, 'why did you buy all this stuff?'"

Pablo Dominguez, Operating Partner, Sales and Customer Success at Insight Partners
Pablo stresses that SaaS companies must invest in a tool that provides visibility into the pipeline and forecasting. BI tools, and even properly modeled excel spreadsheets, are valuable for understanding the data.
"(If you're not investing in a forecasting/BI tool), you're missing an opportunity to understand the health of your business."

Pablo Dominguez, Operating Partner, Sales and Customer Success at Insight Partners
There are red flags that investors look out for when speaking with RevOps leaders, the biggest being how well the portfolio company's team knows their numbers. There is nothing more irritating to Pablo than when he gets conflicting numbers from two leaders. If an executive is able to pull up reports & dashboards in their system and drill down to show how they've aggregated the data, rather than presenting a static slide, Pablo has increased confidence that the numbers are accurate and that the portfolio company has a firm understanding of the business's health. (If your team needs a boost in Salesforce reporting & dashboards, send them to one of OpFocus's upcoming training courses.)
"There's nothing worse than when teams don't know their numbers."

Pablo Dominguez, Operating Partner, Sales and Customer Success at Insight Partners
Preparing for a board presentation or meeting with investors can be stressful, even for seasoned RevOps leaders. You wonder what metrics they want to see and how much analysis to present. Pablo notes that oftentimes teams bring too much information, making it difficult to understand what's actually important. Sales and RevOps must come together to determine the essential metrics they need to cover. Pablo breaks it down into two central areas, lagging and leading.
"I've seen too many times when board decks have pages and pages of analysis, and I ask, where do I focus?"

Pablo Dominguez, Operating Partner, Sales and Customer Success at Insight Partners
Lagging metrics include business health, ARR growth, net retention (NRR), and metrics on your sales team, such as how many reps are hitting quota. Leading metrics include changes in deal sizes and how effectively the team is building pipeline. Pablo recommends picking about 15 and creating a story around those chosen metrics. He says you must be ready to dig into these metrics when asked.
"On asking portfolio executives questions during board meetings and investor check-ins: "If you're good, you'll always have an answer. Nothing is worse than 'I don't know.' If you think you might have a bad answer, respond instead with 'here's what we're doing to course correct.' It shows proactivity in identifying solutions. That's a million times better."

Pablo Dominguez, Operating Partner, Sales and Customer Success at Insight Partners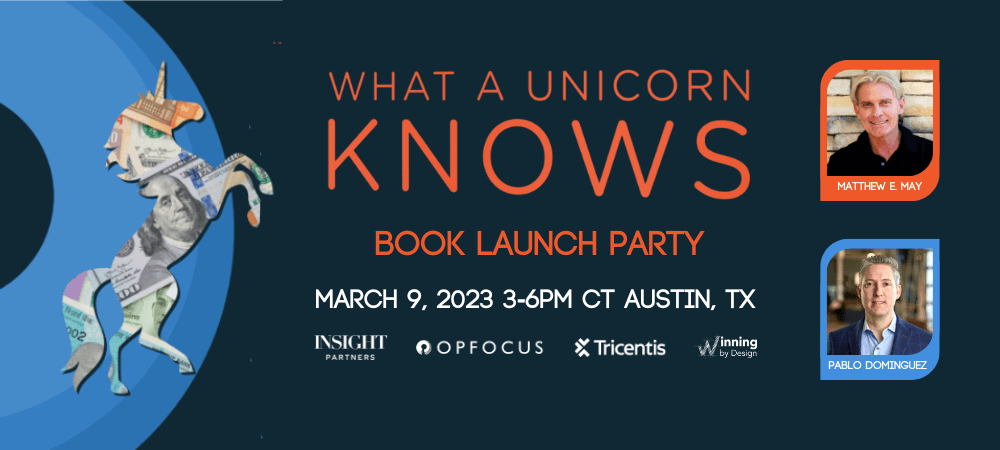 Pablo's highly anticipated new book, What a Unicorn Knows, co-authored with Matthew May, is set to release in mid-February. The two authors met about 11 years back at a public company, working on the lean model. They continue working together today at Insight Partners. The two applied the Lean Model to sales and marketing (GTM.) Matt and Pablo began documenting their approach to helping SaaS companies scale up, eventually becoming S.C.A.L.E.
Strategic speed
Constant experimentation
Accelerated value
Lean process
Esprit de corps
In particular, the 4th principle, Lean Process, keeps RevOps at the heart of efficient and sustainable growth. For example, when a lead comes in the door, there are a lot of hand-offs that take place. Using their methodology, Pablo and his team have helped reduce 'waste' by 25% before even touching any technology, which can reduce this waste even further.
RevOps connect the dots between departments. They favor using Kaizen Sprints to bring together ground-level team members who perform the day-to-day work to discuss processes. Once the team maps out its current operations, it can quickly identify inefficiencies and streamline its jobs. Once you receive executive approval, do a test run of the process to validate its waste reduction before rolling it out more broadly. Pablo is confident you'll see at least a 25% waste reduction.
What makes What a Unicorn Knows special is that its principles can be applied to any company, whether they are a start-up or an established brand. The book includes actionable templates you can use to apply them directly to your business. Pick up your copy of What a Unicorn Knows, available everywhere now, to learn more about these principles and how to leverage them for improving your processes and growing revenue.
Like many of our guests, Pablo has had an exciting career path. He studied at the University of Texas before beginning work with The Alexander Group, where he consulted with hundreds of companies and built much of his sales and marketing knowledge base. After working at several public and private companies, Pablo considered starting his own business. A well-timed recruiter suggested Insight Partners, which was the perfect fit for where he was in his career.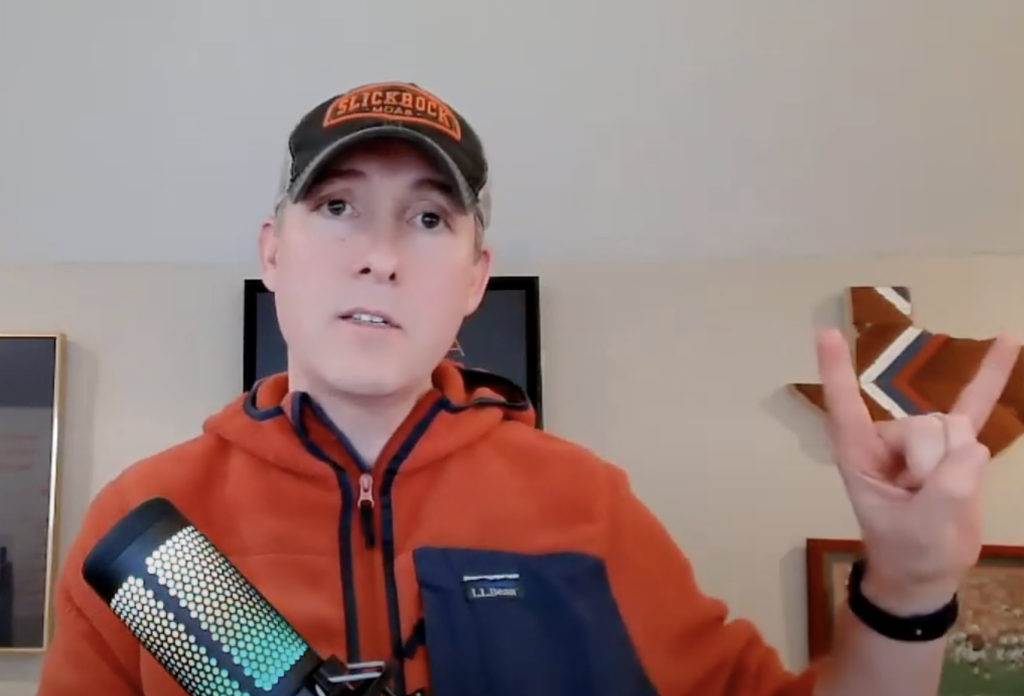 "Go Horns."

Pablo Dominguez, Operating Partner, Sales and Customer Success at Insight Partners
Expanding your professional career
It's incredible to hear from an Operating Partner about their hot takes on SaaS RevOps! Pick up your copy of What a Unicorn Knows to learn about the Unicorn Model™. Connect with Pablo on LinkedIn or check out his company Insight Partners.
We'll continue next week with an episode featuring Olga Traskova, VP of Revenue Operations at TigerConnect. Watch all our past recordings on the RevOps Rockstars Youtube channel.
Listen on your favorite podcast app: