Does my team need a Salesforce training course?
If you're a VP or Director of RevOps, Marketing, or Sales within your SaaS organization, you likely have business analysts and system administrators who need Salesforce training and possibly become Salesforce-certified admins. Salesforce admin training can also be a great tool to quickly bring a new hire up to speed.
Although you are probably not involved in day to day maintenance of the platform, Salesforce training can be valuable at the management level as well. Salesforce is a fairly malleable platform that allows you to achieve nearly any visualization. When you understand what's possible, as well as what's common, you can help your team evolve the platform to best meet your business needs.
Sending your entire team to Salesforce admin training in a single cohort can supercharge your results. With shared understanding of the platform and a common language to use in planning, your team can confidently collaborate on optimizing the system. At OpFocus, we've seen many teams who attended Salesforce training together immediately apply their learnings to rapidly improve their organizations.
Keep in mind that Salesforce training is not necessarily a "one and done" experience. Salesforce does three major releases each year, each with 500+ pages of accompanying release notes. You should expect good training content to remain up to date as the platform evolves, as there's always something new to learn!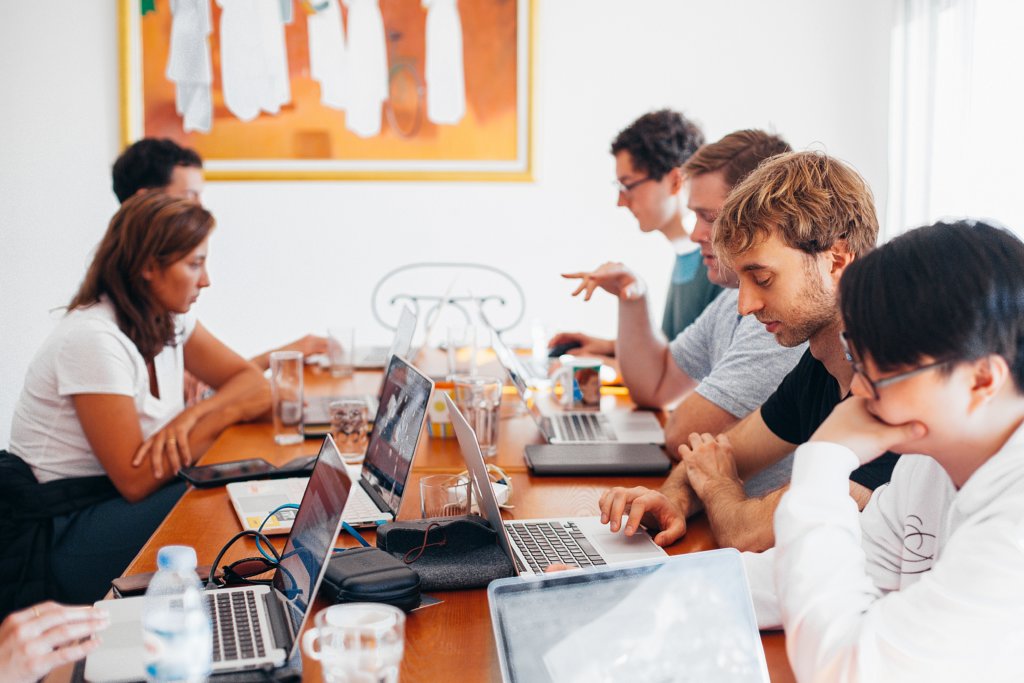 Options for Salesforce training
There are three main routes you can go for Salesforce training: a DIY version through Salesforce's Trailhead, live instruction through Salesforce, and third-party training, which is provided by a range of companies, including OpFocus.
Salesforce Trailhead
Salesforce Trailhead training is a self-guided content library with over 1,000 modules. Trainees determine their own curriculum and go through the content at their own pace.
Benefits include the large volume of content, all of which is offered free. The self-study setup offers flexibility, but as anyone who's ever purchased an online course knows, flexibility is a blessing and a curse. The challenge is actually completing enough modules to get a comprehensive sense of how to use the platform.
Salesforce Trailhead Academy
Salesforce Trailhead Academy offers a wide range of paid courses, including a 5-day Salesforce admin training (OpFocus Chairman David Carnes taught this course for Salesforce for many years).
The top benefit of Salesforce Trailhead Academy training is ease of access: they run many sessions concurrently, so you have plenty of options if you'd like to start your team on training right away.
Salesforce Trailhead Academy is more expensive than some third-party training, such as the OpFocus Salesforce training courses. It also has a fairly rigid structure that doesn't prioritize current or real-world examples in its curriculum.
Third-party Salesforce training (including OpFocus Salesforce training)
There are a number of third-party Salesforce training options, often offered by Salesforce developers and Salesforce consultants like OpFocus. While we can't speak to every offering, we'll share a bit more about the OpFocus Salesforce training—and why it might be the right fit for your team.
At OpFocus, one of our core values is excellence through education. We are committed to learning, but also to teaching. Chairman David Carnes has used his experience consulting on the Salesforce platform to develop a training curriculum that is dynamic, engaging, and full of real-world examples and applications. He provides context through relevant examples with a goal of teaching his students how to think about the platform.
Find OpFocus Salesforce training here
OpFocus offers two training courses: Salesforce Platform Configuration and Administration Essentials Course and Salesforce Hands-On Reports and Dashboards Workshop
We've designed the admin course to prepare trainees for becoming Salesforce Certified Administrators, if they so choose. Each topic is framed with the context for the certification exam, and a follow-up study session for exam prep is included with course enrollment. We've tailored the reporting workshop to cover all Report and Dashboard features in a hands-on format.
These courses are less expensive than comparable training in the Salesforce Trailhead Academy and offer a more intimate experience. Class sizes are smaller, and the content for each cohort is tailored to the unique circumstances for that group of students.
A key differentiator of OpFocus Salesforce training is that it's specifically designed for SaaS companies, which means every example included in the curriculum will be applicable to your team's work. Because the course is taught by consultants who are working with clients every day, the challenges and solutions are always fresh, relevant, and current.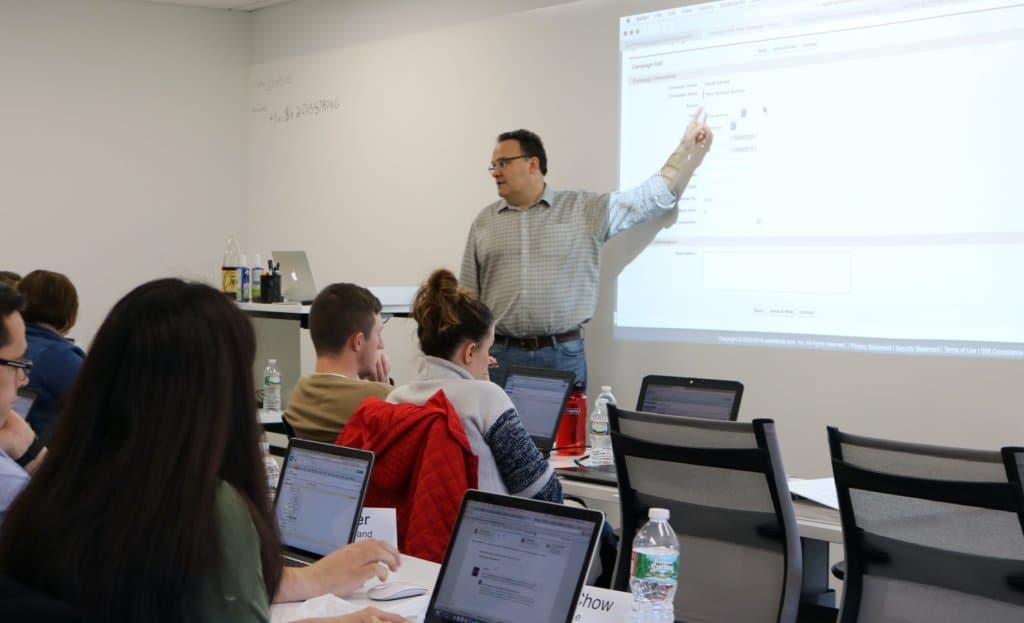 Salesforce admin training is critical to your success
Regardless of the provider you choose for Salesforce admin training, we can't stress enough the importance of getting your people trained in day-to-day Salesforce management and maintenance. It's always our goal to help clients build internal competency so that their team can take the reins after we finish a large project such as optimization, building out Salesforce reporting, or setting up a new Salesforce instance.
If you'd like to learn more about the OpFocus Salesforce training courses, check out course descriptions and upcoming session dates. Send your team to OpFocus for Salesforce training—and consider joining us yourself!