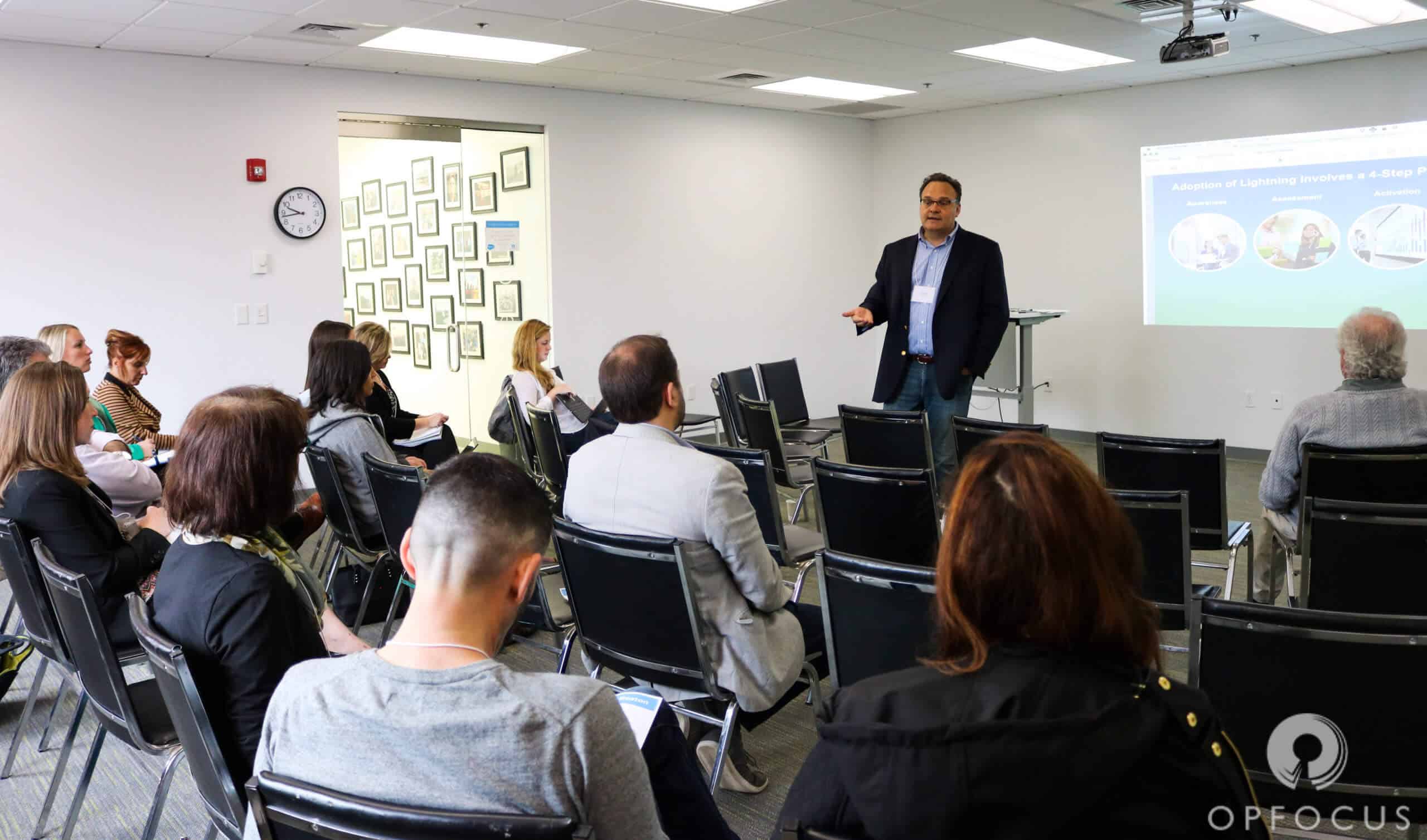 Salesforce Names OpFocus Founder David Carnes to Exclusive 2021 Salesforce MVP Program
Recognizes Carnes' Exceptional Product Expertise, Mentoring, and Salesforce Ecosystem Contributions
Burlington, MA – DATE, 2021 – OpFocus, a leading implementation consultancy for SaaS companies and a Salesforce Ridge Partner, today announced that David Carnes, the company's chairman and chief evangelist, has been named a 2021 Salesforce MVP by the Salesforce Trailblazer Community. Carnes, who has been passionate about Salesforce since before founding OpFocus in 2006, is one of only 34 new inductees selected to join just over 200 MVPs worldwide. He was chosen by peers for exceptional product expertise, generosity in mentoring and helping others achieve success, and initiatives that spur innovation throughout the Salesforce ecosystem.
"Salesforce can be truly transformational for organizations that know how to leverage it. I love sharing my experiences with revenue operations and helping people realize Salesforce's potential," said Carnes. "Being named an MVP is incredibly special. I've long been impressed with the many talented and dedicated MVPs I've met around the world. I'm excited to join their ranks and to continue sharing my knowledge, now with a bigger megaphone."
Carnes frequently speaks at Salesforce events such as Dreamforce, World Tours, and Camp Success, and at Salesforce user groups and regional Dreamin' events. He mentors through the Salesforce Trailblazer Mentorship Program, serves as a Platform Champion, and hosts Dashboard Dōjō.
Upcoming events include:
March 24, 2021,12pm ET: Formulas for Reporting Part III
April 8, 2021,12pm ET: Digging into Report Types Part I
April 22, 2021,12pm ET Digging into Report Types Part II
Optimizing Your Renewals With Salesforce CPQ
March 25, 2021, 1pm ET: Carnes has hosted and promoted many events with OpFocus. This session features David Movsesian, OpFocus' CPQ expert, and Ben Bryer, Director of Business Operations at CentralReach, on how to revolutionize renewals with Salesforce CPQ.
Forrester B2B Summit
May 4, 2021 at 12:35pm ET & May 5, 2021 at 1pm ET: Carnes will showcase the impact Salesforce has had on the ARR growth of two of OpFocus' SaaS clients.
---
Since 2006, OpFocus has helped 500+ clients in over 2000 projects to increase revenue, reduce costs, automate processes, and operate more efficiently than ever. Working with marketing, sales, support, and operations teams, OpFocus is the leading strategic Salesforce consultant for SaaS companies. OpFocus is headquartered in Burlington, MA. Visit opfocus.com and follow on Twitter @OpFocusInc