How to Overcome Misalignment in a Growing Team
As a SaaS leader, you might recall the early days of your organization's growth: you and several other talented leaders working hard to get your young company off the ground.
Fast forward to today, and your organization may be 10 or even 20 times the size it was back then. That expansion, coupled with rapid growth, has likely made it more challenging to keep your team focused on the same goals and "rowing in the same direction."
At OpFocus, we're familiar with the stress that SaaS leaders experience when they sense misalignment among their teams. When growth outpaces operations, it can feel like your team has become unmoored, each department siloed and working on their own initiatives rather than collaborating to help the company as a whole.
This article will show you six ways to help your SaaS organization overcome misalignment in your growing team. When you finish, you'll understand what systems and best practices you need to incorporate to promote collaboration and integration across your entire company.
Team Misalignment Isn't Born of Bad Intentions
When leaders sense misalignment in their organizations, the initial impulse can be to point fingers and assume that team members have ill intentions. In our experience, the opposite is usually true. Most people in your organization want to help the company move forward, not backward. But without the necessary systems, tools, and visibility, they don't know how to help the company as a whole and end up focused solely on departmental or personal initiatives.
The challenge for SaaS leaders is learning how to scale your operations amidst your team's compounding growth. You'll see far greater success in these efforts if you enter with the right mindset: assume your team members have good intentions. Approaching misalignment in a growing team in this way is essential to recapturing the positive energy of your company's early days and reinvigorating your organization.
6 Ways to Overcome Misalignment in Your Growing SaaS Organization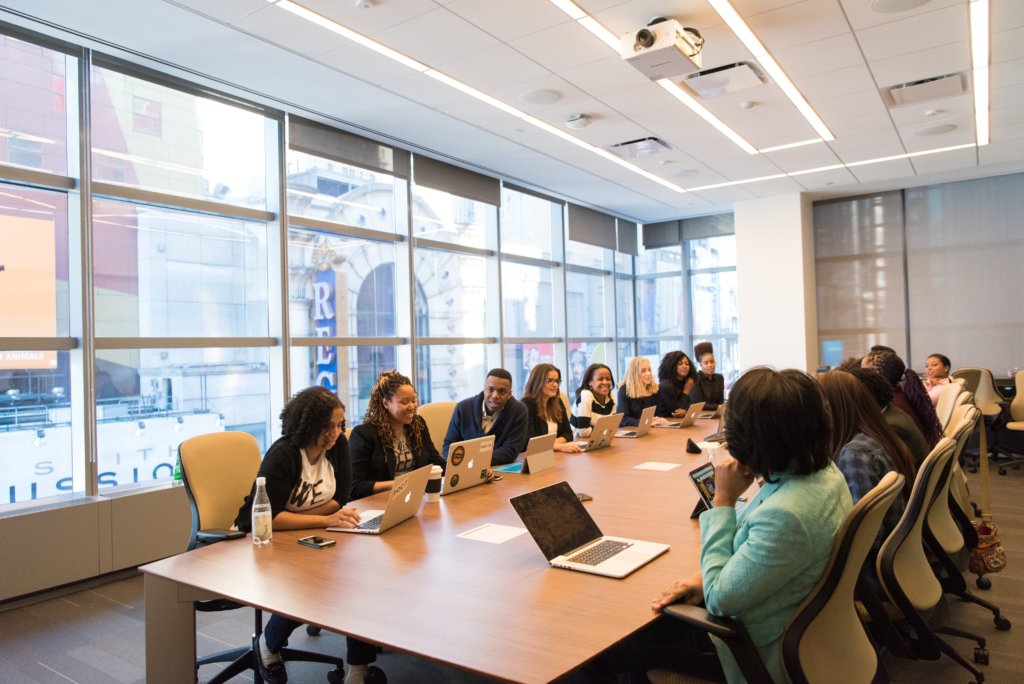 1. Step outside of the business
Leading a fast-maturing SaaS organization is no easy task. Keeping up with the breakneck pace of growth can be more than enough to fill your days.
But amidst the hectic day-to-day functions, it's essential to take a step back and ask yourself if you're genuinely running the business anymore. You may find that you're running in your business, like a hamster in a wheel, instead of moving it forward at a high level.
It's important to consistently make time to take a 30,000-foot view of where your business is—and where it's going. Cultivating this mindset of stepping outside the business will help you spot organizational challenges—including team misalignment—sooner, so that you can respond more quickly to implement solutions and ultimately, get back to focusing on your customer.
2. Set a meeting cadence
It's tough to maintain consistent practices without regular meeting cadence. One of the best ways to overcome organizational misalignment is to establish a regular meeting rhythm that creates opportunities for discussion and helps teams realign.
Develop management operating rhythms that are weekly, monthly, quarterly, and annually. These meetings should roll up into a broader corporate calendar that focuses on long-term planning. A reliable cadence of meetings provides a healthy format for leadership to identify and discuss issues and develop agreeable solutions. This process is particularly beneficial for cross-functional issues that affect SaaS organizations more broadly.
Regular meetings also provide a dedicated time for board and executive teams to analyze and discuss reporting data that may otherwise be overlooked and enable conversations about broader organizational goals. During periods of rapid growth, leaders may unintentionally drift away from those operational goals, but regularly revisiting these initiatives helps keep execution on track.
3. Get everyone rowing in the same direction
Each team must be clear on the organization's overarching objectives and its specific responsibilities for reaching them. Team leaders can promote this understanding by facilitating communication, sharing metrics, and managing change.

Communication. Maintain open lines of communication to ensure teams are working together to meet company goals. Have each team solicit feedback from other teams in the organization to open up discussion. Sometimes it's also fine to simply invite key stakeholders from other teams to listen into meetings or add them to cross-functional Slack channels, so they're aware of the direction and discussion of peripheral topics.

Shared metrics. It's difficult to move forward as a team unless everyone is aligned on the most important success metrics. While each department will have its own metrics, team members should at minimum understand the most important metrics for the organization as a whole—and how their efforts contribute to hitting those numbers.

Change management. Change is inevitable, but so are the challenges associated with implementing change. Rather than taking a passive approach, be proactive by developing and executing a well-defined change management process for new initiatives. Define who needs to be involved at what stage of the process and communicate this plan early, so other stakeholders feel involved from the beginning.

4. Have a clear process for prioritizing business objectives
Rapid growth can naturally and inadvertently contribute to competing initiatives in SaaS organizations. For example, the marketing team may be focused on boosting demand generation while the sales team is trying to improve the process around its current flow of inbound leads.

To overcome this misalignment, SaaS organizations need a cross-functional body or committee that can prioritize initiatives that may be competing for resources (or even working at cross-purposes in some cases!). This cross-functional prioritization ensures that the organization identifies the top-level goals for the business—and works together to achieve them.

5. Hire for harmony as well as competency
High-growth organizations place a premium on competency, looking for people who will get results and move the company to the next level. But even highly component leaders will create friction if they can't get along well with each other. Disharmony amongst leaders at the CXO level trickles down throughout the organization, fueling misalignment within teams.

Harmony and alignment always start in the C-suite. Leaders should carefully develop a strong company culture with a clearly defined set of core values that are integrated into the organization at all levels. Then, leaders must use those core values in the hiring process to ensure they bring on team members who will bring not only competency but also harmony to the company.
6. Find a third-party advisor
One of the best ways to help a growing SaaS organization overcome team misalignment is to find a trusted and qualified third-party advisor. The right advisor can help give you an objective, unbiased view of the challenges facing your organization, a perspective that even company executives can't bring to the table.
Expert consultants and advisors can also incorporate their experiences with other organizations—they've likely seen, and dealt with, challenges very similar to yours many times—to take shortcuts through some of those growing pains you're experiencing. Their past experiences can help you avoid mistakes, fast-tracking the realignment of your team and ensuring continued growth for your company.
RevOps Supports Team Alignment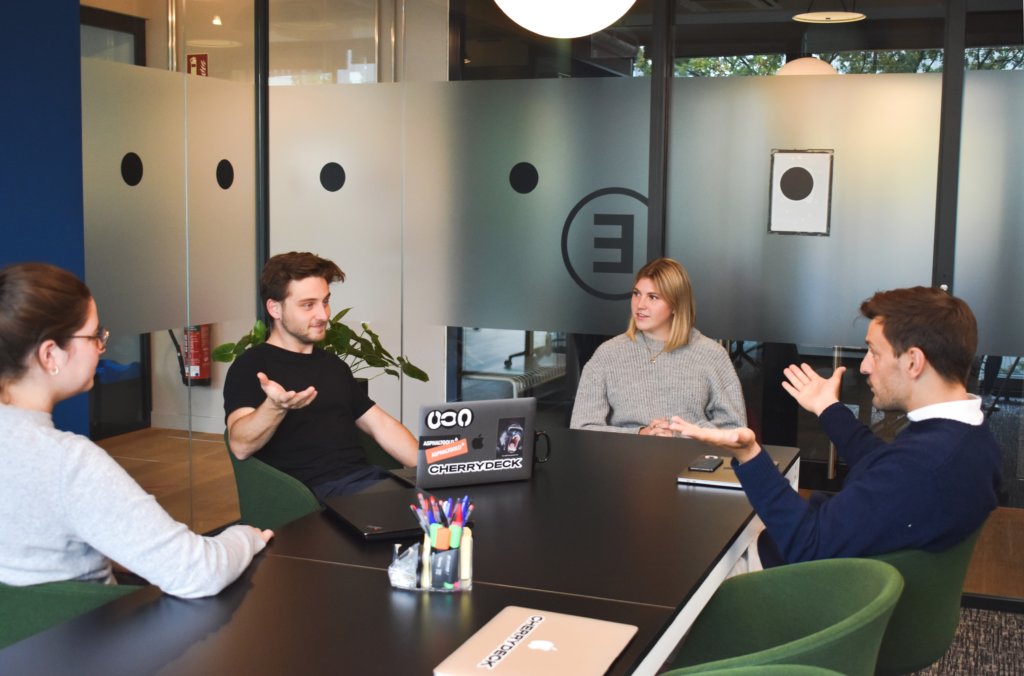 For high-growth SaaS organizations feeling overwhelmed by the steps necessary to overcome misalignment issues, one invaluable solution is implementing a revenue operations (RevOps) function into the organization.

A RevOps function provides organizations with an independent body that monitors revenue-generating activities from end-to-end rather than in a siloed fashion. Giving a RevOps leader a seat at the table with other executives sets the stage for meaningful conversations around alignment.

How to Increase Alignment Within Your Organization
If you're experiencing misalignment in your organization, you can start taking action right away. Taking time to step outside of the business, introducing a meeting cadence and means of prioritizing initiatives, hiring for harmony and bringing on a trusted advisor are all ways to improve team communication, collaboration, and execution.
At OpFocus, we understand that these initiatives take significant effort and resources. Keeping your team aligned isn't easy, but it is imperative. That's why we specialize in helping high-growth SaaS companies define operational excellence and increase organizational understanding and awareness.
If your processes and systems have become hindrances to team alignment, you may need to examine the operational structure of your company and build a strategic roadmap for success. For more information about this topic, check out our recent article, What are the benefits of a strategic roadmap?
If you're ready to start a conversation about how we can support you, feel free to book a free consultation with us today!