What are the benefits of a strategic roadmap?
Do you spend too much time worrying about operations to focus on creating sustainable revenue growth in your organization? Whether you're struggling with internal alignment or forecasting revenue accurately, there are barriers you must overcome to achieve your goal.
Our team at OpFocus is familiar with the pains SaaS organizations experience during rapid growth. It's common for an organization to feel "stuck" and unsure of the best path forward to hit their ARR targets confidently.
You need a plan to overcome your obstacles and get your team on track—you need a strategic roadmap. This roadmap gives you a chance to gather key stakeholders, step back, and evaluate the best strategy to overcome barriers and achieve revenue growth.
This article will show you the benefits of a strategic roadmap. When you finish, you'll see how a strategic roadmap can help your organization break down silos to align on common goals.
What is a strategic roadmap?
During strategic roadmap engagements, or what we call an Operational Excellence Roadmap, we deliver prescriptive recommendations, expert coaching, and leadership to plan your growth initiatives. We accomplish this in a series of interactive, executive workshops.
Using these findings from your cross-functional teams, we generate a prioritized table of growth levers and operational initiatives, grouped by impact and effort. We pair this table with a narrative description of your organization's current state and particular areas for improvement, so you have a clear path to hit your ARR goals.
We want to empower your organization to achieve operational excellence, and a roadmap can help streamline your growth journey. You can feel confident about deploying your resources and growing your organization with this plan in your hands.
The roadmap focuses on planning out the next 6-18 months, recommending changes that prepare your organization for the future-state you desire. Our experts prescribe the best sequence for tackling each action item based on urgency and anticipated costs.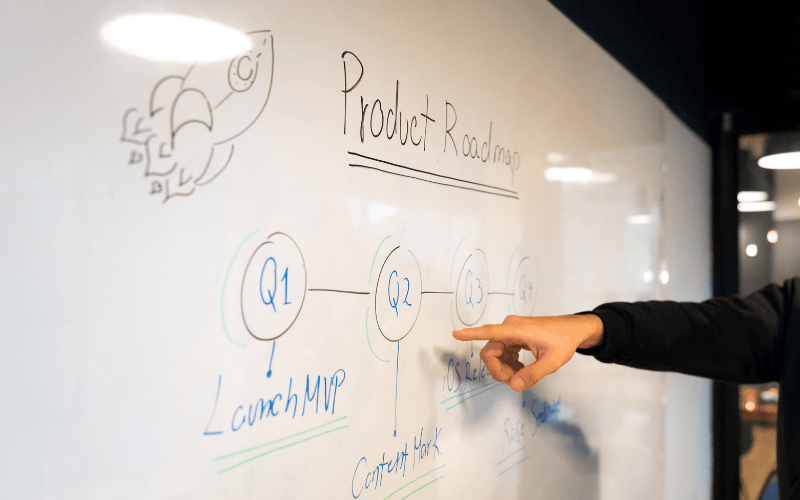 Are you ready to consider how you're running your business?
The benefit: a roadmap gives you access to RevOps experts familiar with your pains to plan the best strategy for revenue growth. A team of professionals always considering revolutionary tactics to approach RevOps can put the future state you desire within reach.
Taking a step back from running in the business to consider how you're running the business is crucial to creating sustainable revenue growth. What worked for your growth as a younger company might not be the best solution for you now.
A roadmap engagement enables you to take that step back and evaluate the areas of your organization that need improvement.
The roadmap discovery sessions focus on analyzing how your people, process, systems, data, and governance align across all revenue functional areas.
Your team will also benefit from the honesty of working with a group of seasoned RevOps experts during a roadmap engagement. They will ask the hard questions and pull the skeletons out of the closet to help your team achieve revenue growth.
A bench of RevOps experts is familiar with the pains SaaS organizations experience from rapid growth. Your Salesforce partner can give you the external validation you need to get back on track. They will prescribe priorities to achieve the future state you desire by comparing your organization's current growth readiness against our maturity standards of other best-in-class companies.
Are you struggling to get traction on your revenue growth?
The benefit: by creating a comprehensive 6-18 month plan, you can build sustainable revenue growth without fearing any roadblocks to progress.
Rapid growth is absolutely terrifying for a SaaS organization—do you remember going through puberty and feeling your bones stretch and your voice change? Rapid growth is like that all happening in a matter of weeks instead of years, and your entire organization feels the pain.
When this rapid growth occurs, you're experiencing friction and loss of direction because you're just trying to hold everything together. And that makes it difficult to keep a clear sense of direction and maintain traction for revenue growth.
SaaS organizations can get stuck without a clear path forward for revenue growth. When systems and processes outgrow their original design, RevOps leaders like you lose confidence in their ability to predict revenue accurately.
Red flags that indicate you're experiencing growth pains include:
Your technology isn't supporting your organization's needs
Your dev team is struggling to work down your technical debt
Your system prevents you from automating manual tasks
If you're suffering from any of the above, a roadmap can help you plan a strategy to resolve all of these pain points. A roadmap identifies how to align your people, systems, processes, data, and governance to optimize your organization's revenue growth.
By looking at how every aspect of your organization works (or doesn't) in harmony, a roadmap creates a plan proven to drive growth. A roadmap gives you a clear path to:
Reduce complexity in your systems
Enable a trustworthy, 360-degree view of your customer data
Remove operational friction blocking your revenue goals
Build a solid foundation for lasting internal alignment
Each of these items gives you a strong set of initiatives to build traction toward revenue growth. By identifying what doesn't work together, your team will have a clear path on what goals they will share to grow revenue sustainably.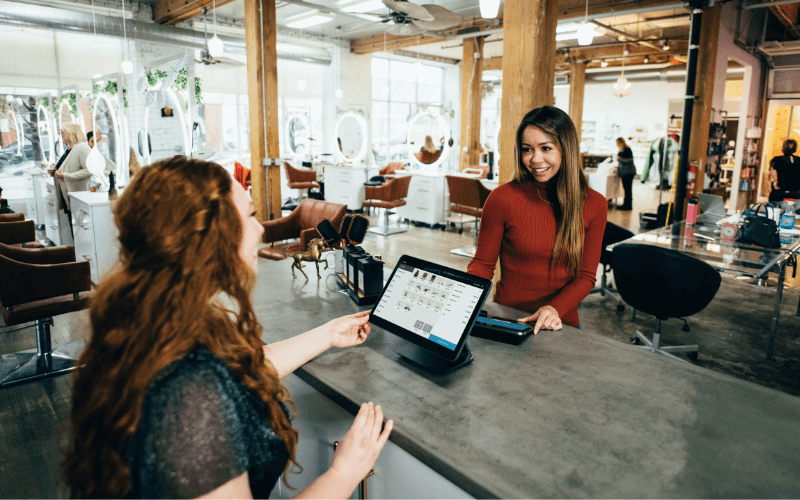 Do you lack team alignment on revenue goals?
The benefit: strategic roadmaps align your people, systems, processes, data, and governance toward the singular goal of revenue growth. If your teams struggle to align on goals that are best for the business, a roadmap will clear up the confusion and get everyone on track.
Internal teams working in silos are a typical struggle that organizations face in rapid growth. As this division occurs, your Salesforce tech stack and data can get messy. Teams begin using different data sets for benchmarks and tools, which causes discrepancies in the data each department uses for decision making.
This misalignment can eventually spill over into the sales and customer success journeys. If customers are experiencing friction, that's an immediate sign your teams do not align on the journey steps.
So how do teams that suffer misalignment benefit from a strategic roadmap? A roadmap gives you two opportunities to get your team on the same page:
At the beginning of a roadmap engagement, you will gather stakeholders tied to company objectives. Each of you will share what keeps you up at night—what issues are at the top of your minds.
As your Salesforce partner plans the roadmap discovery workshops, they will define objectives your teams will share across the organization. If your teams are all working towards the same outcome, you will have a clearpath to revenue growth.
The first step illuminates that these pains may share an underlying issue. From here, you can plan out how to solve the root of your stakeholders' problems. And this plan will incorporate goals from across your teams, and help foster internal operational alignment for your organization.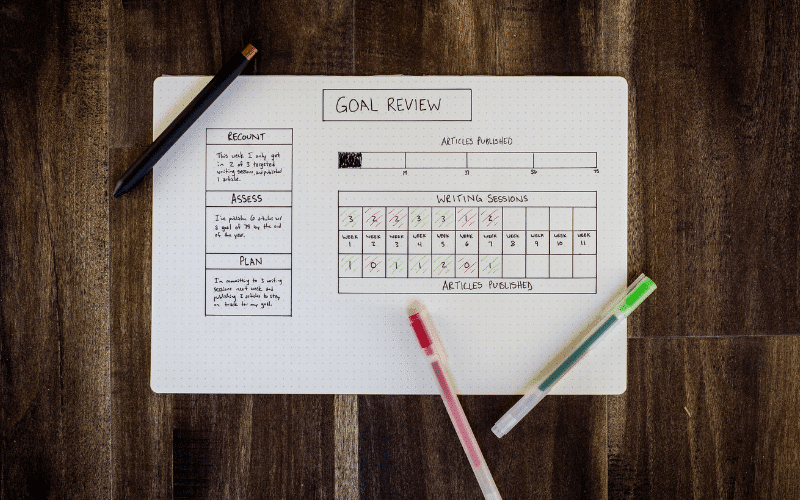 So how can a roadmap help you reach the outcomes you desire?
You are a revenue operations leader (RevOps) preparing to strategize and implement a master plan for scalable growth. You have chosen a Salesforce RevOps consultancy to help you build this future-state plan, and feel you're ready to begin.

But when is the best time for your organization to start a strategic roadmap engagement and will it delay revenue growth?
Our team at OpFocus leverages years of RevOps experience to guide your organization toward a clearer path towards revenue growth. If you want to:
Regain growth traction
Build internal alignment
Give your stakeholders a chance to plan for the future
Then you will benefit from a roadmap engagement. You have outcomes you desire to reach, and a roadmap will give you a 6-18 month plan to achieve them.
To achieve those outcomes, you need to learn when is the right time to begin a strategic roadmap engagement. This article will give you clear triggers for the best time to begin this engagement and if it will delay revenue growth progress. And spoiler—it doesn't.