Meet Some of the All-Star OpFocus Development Team!
People are at the heart of every company, and OpFocus is no exception. Our team members not only provide the expertise and experience our clients need but are a reflection of our people-first mindset. Naturally, it's only fitting to take time and highlight some members of our fantastic development team. Learn about who our developers are and how they've impacted the way our clients operate!
Veena Sundara-Heragu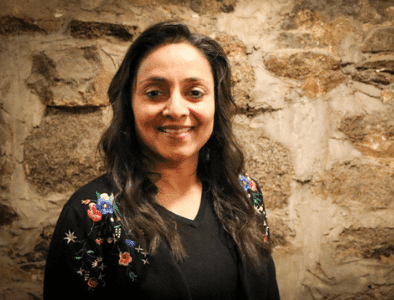 What type of projects do you enjoy working on?
Veena prefers to work on custom User Interface projects. She's very comfortable doing the backend Apex design and scheduled triggers. This type of work has recently been done on a project for the Predictive Index. Another project she enjoyed was on the mobile app portion of SNA Display's project. "It was fun since It's something I've never done before." Projects that involve a lot of User Interface work are often her favorites since she's able to see the clients react to the final project. She mentioned how gratifying it is to see their faces light up at all the hard work she's done.
What's been your favorite project to work on? Why?
Veena wasn't content naming one project and instead mentioned two. Both SNA Displays and The Predictive Index involved projects with components like Deal registration in communities, streamlined opportunity creation, and automation for quote creation. These are components that Veena really enjoyed working with. As mentioned before, SNA Displays also involved a mobile application which she hadn't worked with before. Veena enjoys doing new things rather than more of the same. The Predictive Index project included a lot of customization so she was able to work with components she doesn't often use in that project as well. "That's what I like about working with OpFocus, you get the opportunity to do that"
What are your greatest strengths as a developer?
This was the one question that stumped Veena and she noted it's a tough one to answer. Ultimately, she settled on her ability to always ask questions about the project before she starts developing. Her goal is to understand it further and what the ultimate goal is; not just today, but in the future. Asking these questions at the beginning of the project then shapes how she designs the components. She wants to build a solution that is not just what they need now but is easily configurable for the future so the client doesn't have to go to a developer. She mentions "the client often doesn't look at the issue the same way, they think about what they need right now. They may not see the impact of this project on other things in the organization." Our clients very much appreciate this method since it's easier for them to make adjustments down the line in-house.
Where is your favorite place to code?
Veena prefers to code at her desk because she has a large monitor. She's been a PC user all her life but moved to Mac when she started with OpFocus. She likely won't admit it, but she still likes her PC keyboard and uses it at her desk.

John Pipkin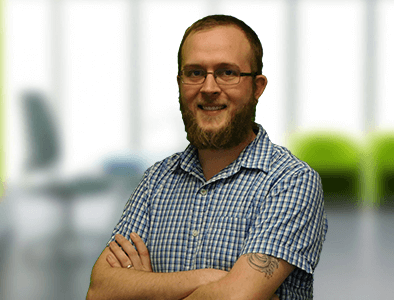 Can you tell me about the front end work you did with Prometric?
Prometric was a memorable project for John since it's where he first learned to use the Aura Lightning framework. Prior to this project, he had very little experience with it While working with Prometric, he built an entire community with custom components. This provided him with the experience to build some really cool apps down the line. Prometric had complex integrations with their internal systems as well as with some home grow apps. He remembers one integration used authentication that wasn't compatible with Salesforce which was frustrating and difficult to navigate around. This setback ended up causing some delays in the project but John solved the problem using his ingenuity!
What type of projects do you enjoy working on? Why?
John really likes working on stand-alone apps and building a series of components that all work together. He much prefers this type of project to creating a single component. A larger project allows him to be more creative with the solution, something he finds more enjoyable. Larger undertakings also enable him to focus on one thing rather than many smaller projects, He's able to get more done when just thinking about one massive project.
What's been your favorite project to work on?
One project John especially enjoys is actually ongoing. It revolves around building a sales methodology to be privately listed on the app exchange. He likes that it has some challenging aspects with different types of complex integrations. John has truly never been one to shy away from a challenge. He's never built a license management app before and appreciates the novelty of it. The project also includes Single Sign-On (SSN) and a lot of different components working together. Overall, the diversity of components and complexity make this the perfect fit for John's interests.
What are your greatest strengths as a developer?
John's biggest strength is coming up with solutions to complex problems, he tends to really think outside of the box. One recent example of a creative fix focused on Salesforce's upcoming release which will cause user accessibility to boot people off. John wrote a script to generate a CSV of any Apex class that isn't enabled or profiled for every user at the organization. This script will better prepare our clients for the update.
The team noticed another area that John strives in is his fast and effective work. He's able to quickly create a functioning code that meets our client's needs. John agrees with this and mentioned it's a great skill for meeting deadlines, but not so great for our billing department. We always put our clients first!
What do you like to do when you're not coding?
John is an avid biker in his spare time. We have an ongoing company-wide thread discussing summer activities which John's very active in. He recalls riding his bike one afternoon when the heat was especially intense (105). During the ride, one of his brakes fell off. Don't worry, he made it back in one piece! During another lovely New England day, John went on a ride to take in the beautiful scenery and even stopped by to see Ahmed, another member of our team (socially distant of course).

Dan Bailey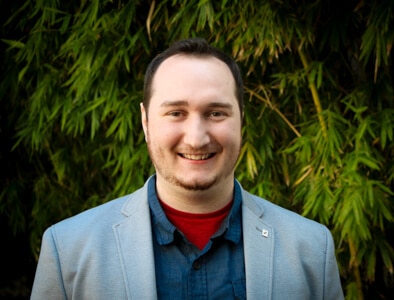 Can you tell me about the work you did on the Convene project?
Convene, a company that rents out meeting spaces and work suites to businesses, migrated off an old Delphi system in Salesforce classic. Dan became involved during the second phase of the project once they had moved to Salesforce Lightning. He integrated the new platform with their servers and created a set of tools for the sales team. The project included Lightning component work and working with Apex. "There was a lot of new functionality that needed to be built out."
What type of projects do you enjoy working on?
Dan really enjoys creating new features or new components for a product. This includes integrations and fitting all the pieces of an application together. Dan also likes looking back after creating that perfect solution that makes the client happy. It's very gratifying to look at something he can be proud of.
He "doesn't like making minor tweaks or patches. I thrive when I can help architect a solution that makes everyone happy." It's not just the result but the journey he enjoys. When asked what part he likes the most, Dan mentioned planning and making the individual pieces but also fitting them together. "I like bringing it to fruition."
What's been your favorite project to work on?
Dan's favorite project so far has been Convene. This was the largest project he's worked on so far and enjoyed the scale of it. As he mentioned, a lot of different components needed to be built out which he enjoyed. He's really looking forward to another massive undertaking like this project.
What are your greatest strengths as a developer?
Like with Veena, Dan wasn't quite sure about this question, they're all so humble. He's good with functions and using Apex as well as wrapping object models. Similar to other members of the team, he's also very effective at creating a system that is easy to build on down the line. Creating configurable components is something we always try to do for our clients.
Eventually, Dan decided his greatest strength is working with clients. Specifically, he's very effective at converting their requirements into technical specifications, then building a framework for the team. This involves planning the specifications so they work effectively with what the client currently has. Again, there's a heavy focus on meeting their present and future needs.
Where and how do you prefer to code?
For Dan "It's not so much a place physically but mentally." He needs to be in the right headspace to work and often listens to ethereal, ambient music with drum and bass. He likes something that's easy to listen to while working. Most of the work he does is his office where he has 3 screens to help him stay organized. Additionally, during the workday when he needs a break, Dan will play the guitar or piano for a few minutes. This gives his mind a break while improving his guitar playing and keeps his mind off the screen for a little while. The last weapon in Dan's arsenal is something I'm quite familiar with, lots and lots of coffee.

Conclusion
It became clear how skilled each one of these individuals is in what they do and how much their work means to them. One thing they all have in common is that they put the client first. From the moment they begin working with a client to far after the project is completed, everything they do is to build the best platform possible. If you think you have what it takes to join these elite developers, take a look at our available positions, and join the OpFocus team!