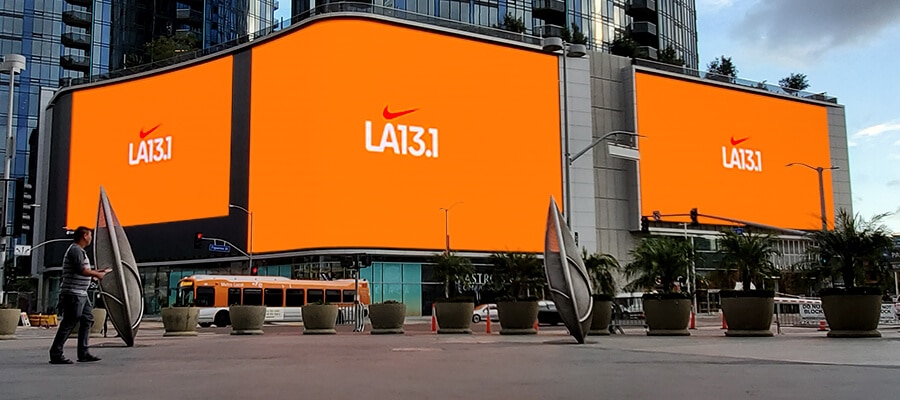 case study
OpFocus Helps Displays Creator Spur 30% YoY Growth & Enhance Customer Experience with Salesforce, CPQ, Slack, Custom Mobile App
challenges
what SNA Displays faced before partnering with OpFocus
Imagine you're responsible for digital displays that light up Times Square, the Las Vegas strip, Fortune 500 company interiors, and brand-name entertainment venues. The complexities inherent in everything from quoting these projects to installing and maintaining displays that reach up to 40,000-square-feet would be significant. And if you didn't perform the jobs correctly, the repercussions on both your business and your clients could be immense.
SNA Displays faces these challenges every day. When the leading LED display manufacturer was in its infancy, salespeople created quotes using Excel spreadsheets. "There are many layers to our typical customer quotes, many considerations in terms of products, components, service options, and much more. To create a quote, salespeople had to find, access, and copy relevant data from colleagues' spreadsheets. At that time, unfortunately, there were minimal checks and balances. If they didn't put the right data in the right cells, it could cost us a lot of money," said Stew Ives, Senior Director of Systems at SNA Displays.
Because it was difficult to track and enforce standardized quoting, sales staff sometimes cross-quoted the same prospect. According to Pat Green, VP of Systems at SNA Displays, "Early on, it wasn't unusual for a prospect to contact different people at our company for the same project and end up with different quotes. At times, it was a wild goose chase to find out who was talking to whom, and for what projects. We needed to gain control over the quoting process and outcomes."
As the company's portfolio grew, project management personnel wanted to get a better handle on issues related to installations. Installation and project managers sometimes didn't find out about problems until they received their end-of-day reports. This made issues hard to triage in a timely way.
Management of post-installation service could also be challenging. When issues arose, emails were often sent to a group mailbox, so multiple SNA Displays employees would get the same email in their inbox. If case ownership was not explicit, tickets sometimes fell through the cracks, delaying response time.
Another critical part of service management is spare parts inventory. If a client's stock of LED panels runs out, for example, chances are the new replacement components won't be the same color as the originals. This is something every customer wants to avoid. "Our clients receive a stock of spare parts when they purchase an LED display system. In the past, we gave each customer a list of their spares once the installation was complete. It was difficult for them to track these parts on their own, and we fielded many inquiries regarding how many they had left. Real-time inventory access was a must," said Ives.
solution
how they overcame these challenges
SNA Displays decided to invest in Salesforce to improve quoting, installation, and service management. "It quickly became clear we needed an expert to help with the implementation of this complex CRM tool. Salesforce recommended OpFocus, and we're very happy that they did. I trust OpFocus completely—and I don't say that lightly," said Ives.
Green added, "OpFocus has helped bring our team together and support tremendous growth through Salesforce. Even during this economic downturn, we've closed great deals, hired more people, and had no layoffs or negative impact on salaries."
The work OpFocus has done with SNA Displays is extensive. They kicked off the engagement by implementing Salesforce and Configure Price Quote (Salesforce CPQ). Ives said, "OpFocus took this baby and raised it with us. They walked us through the opportunity process, and building out CPQ, our product catalog and spec catalogue. They integrated Conga Composer, which helps our users generate spec sheets efficiently within Salesforce. This is critical in the electronic manufacturing industry as it helps ensure all our spec sheets are up to date, consistent, and that what customers purchase is exactly what they get."
OpFocus also built out SNA Displays' entire case management flow with tickets and email handling, as well as its RMA (Return Merchandise Authorization) and service inventory flows. This enabled SNA Displays to tie both RMA and spare parts to cases.
Building a custom mobile app was also part of the engagement. "One of our big visions was to have all of our project reporting available within a simple, SNA-developed custom mobile app. There are a lot of hoops you need to jump through to build a useful, reliable app like that. OpFocus led us through the process, and together we built a mobile app that allows employees and customers access to real-time project progress, from award to installation," Ives said.
Just as exciting is SNA Displays' Slack + Salesforce integration. Although Salesforce provides basic integrations with Slack, "they're not really where they need to be," according to Ives. He explained that SNA Displays created a concept called NOCBot, where they have over 100 cameras a day watching their displays. OpFocus custom-built a CameraBot that takes pictures of the displays at certain intervals within Salesforce and shoots them into Slack so they can be easily and instantly viewed and, if problems exist, acted upon.
SNA Displays also has plans to integrate diagnostic capabilities into its Salesforce implementation. In the future, their team can monitor the health of each display based on data collected even better.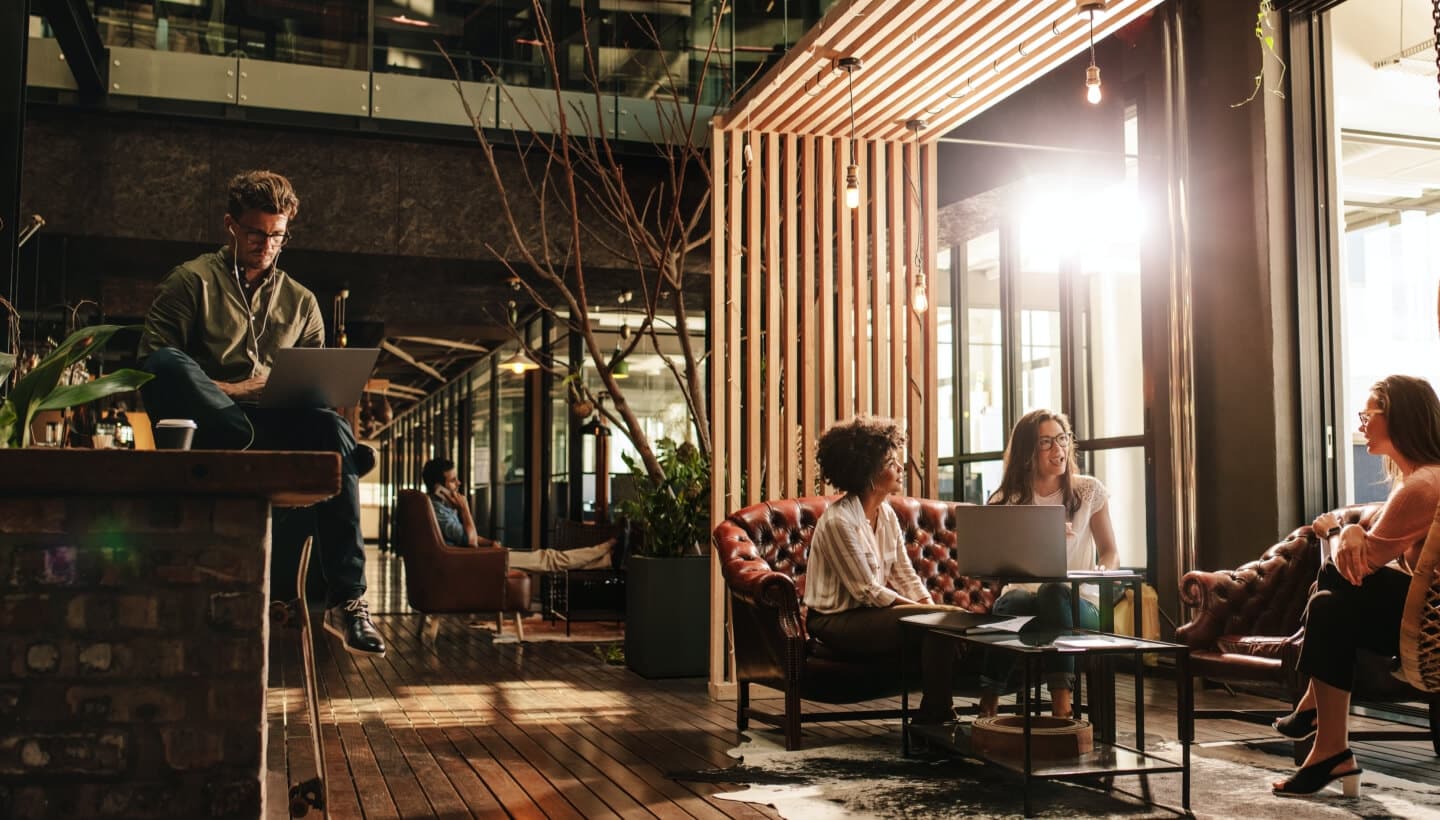 reach the same growth as SNA Displays
benefits
the impacts SNA Displays has seen
fast, accurate quoting
"Salesforce CPQ is the lifeblood of our organization. It's had a huge impact on our business," Ives noted. "Quotes are aligned with our pricing parameters. Salespeople can't give away the farm. They can't heavily discount without getting approvals. And whereas in the past they might use payment terms that put us under, we now have stock terms that are enforced in Salesforce."
Salespeople are empowered to directly build quotes and provide them straight to the customer. Green said, "Our sales team has much better control over their own sales cycle and can quote quickly. They can easily provide ballpark prices for prospects since they have accurate information at their fingertips. This provides a substantial advantage over competitors who might take days and weeks to quote a project."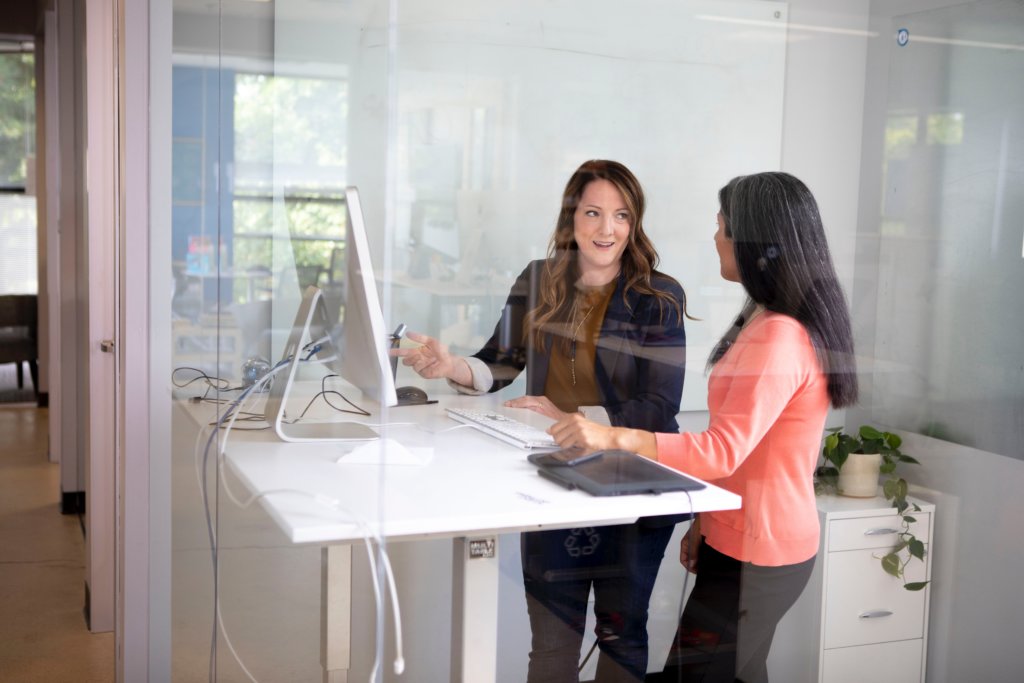 unified & streamlined workforce
Salesforce CPQ helps SNA Displays drive sales team organization. Putting all the sales tools and widgets on one Salesforce platform means they're all working from the same source of sales and product information. Even though SNA Displays' employees are spread out around the country and travel to client sites often, they're all connected in real-time. Now everyone can see who is working on what, and cross-quoting is no longer an issue.
"OpFocus' Slack integration has also helped us simplify our workforce and be more nimble and lean. We don't have to staff 50 people to watch all the display systems. We can have three to four people effectively monitor hundreds of cameras in real-time," Green said.
bottom-line growth
Stakeholders can view pipeline status at any time, anywhere. Up-to-date reports are instantly accessible for 1:1 and group sales team meetings with the click of a button. Sales can also share metrics with the executive team so that finance, HR, marketing, and others can react and adjust to the data as needed.
Installation managers can also easily create and share daily reports using the SNA custom mobile app. The CameraBot provides critical, newfound visibility into potential screen issues throughout the day so the team address issues quickly.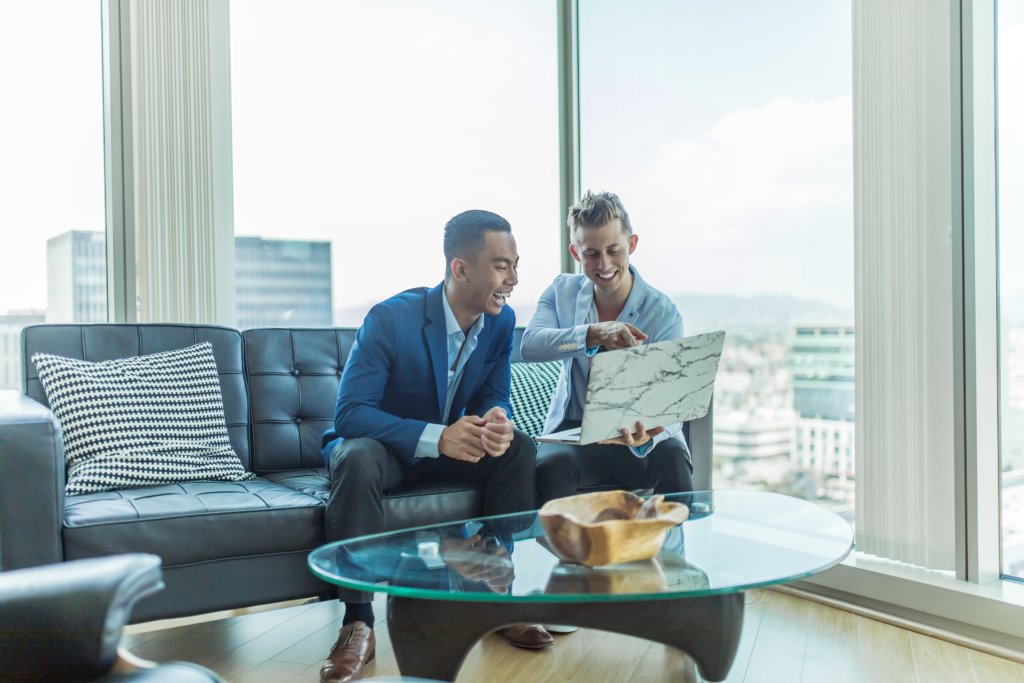 improved customer experience
Customers get the fast interactions and information they crave. When Customers email SNA Displays about an issue, the Salesforce to Slack integration automatically creates a new Slack channel specific to that issue and shares the channel with the appropriate staff. A staff member can easily click a button to chat with the customer in real-time or email a response. SNA Displays also tracks cases in Slack using this custom Salesforce integration. "We're no longer responding to customers in a vacuum. We have the context needed to provide on-target help and the ability to communicate instantly. This is huge," said Ives.
The fact that customers can also track their installation's progress via SNA Displays' custom mobile app goes a long way toward enhancing customer satisfaction. "Customers can see everything that's happening with their installation day in and day out. Making everything visible to customers really holds us accountable, which we love. It also enables customers to feel more in control and gives them greater peace of mind," said Ives.
facilitates 30% YoY growth
The company's ability to instantly and contextually communicate with customers via Slack speaks to its focus on customer service. Having a dedicated mobile app that covers everything from installations and service/ticketing to spare parts inventory and, soon, diagnostics, makes SNA Displays stand out from the competition. All of this helps retain existing clients and attract new ones.
The team's added confidence in pipeline forecasts has enabled SNA Displays to go to market with even more competitive pricing. These enhancements have spurred business growth. Green explained, "Our pricing is dictated on flow through procurement and fabrication. As the manufacturing side of the business has access to a reliable pipeline, forecasting is accurate enough to shore up costs throughout the process. That gives us a lot of buying power and enables us to obtain aggressive discounts, which are instantly realized so that we can pass on savings to prospective customers. This alone has facilitated enormous growth for our company: 30% year-over-year for the past three years."
streamlined service management
Clients who are on-site can quickly log any problems they see by taking a photo within the SNA custom mobile app. When they do, it's automatically tied to that account and the associated project. This helps to streamline and enhance service management.
Between customers' photos and the CameraBots, SNA Displays now has an archive of images that its service teams can review over time to determine how displays are aging and actions they can take to extend their life.
These Salesforce enhancements have also vastly improved the all-important spare parts inventory. Instead of getting a list of spare parts from SNA Displays post-installation and pinging them for updates, customers can log into the app and instantly track parts. They – and SNA Displays – can see how many parts the customer still has, where they're located, and whether they're in repair or need to be scrapped.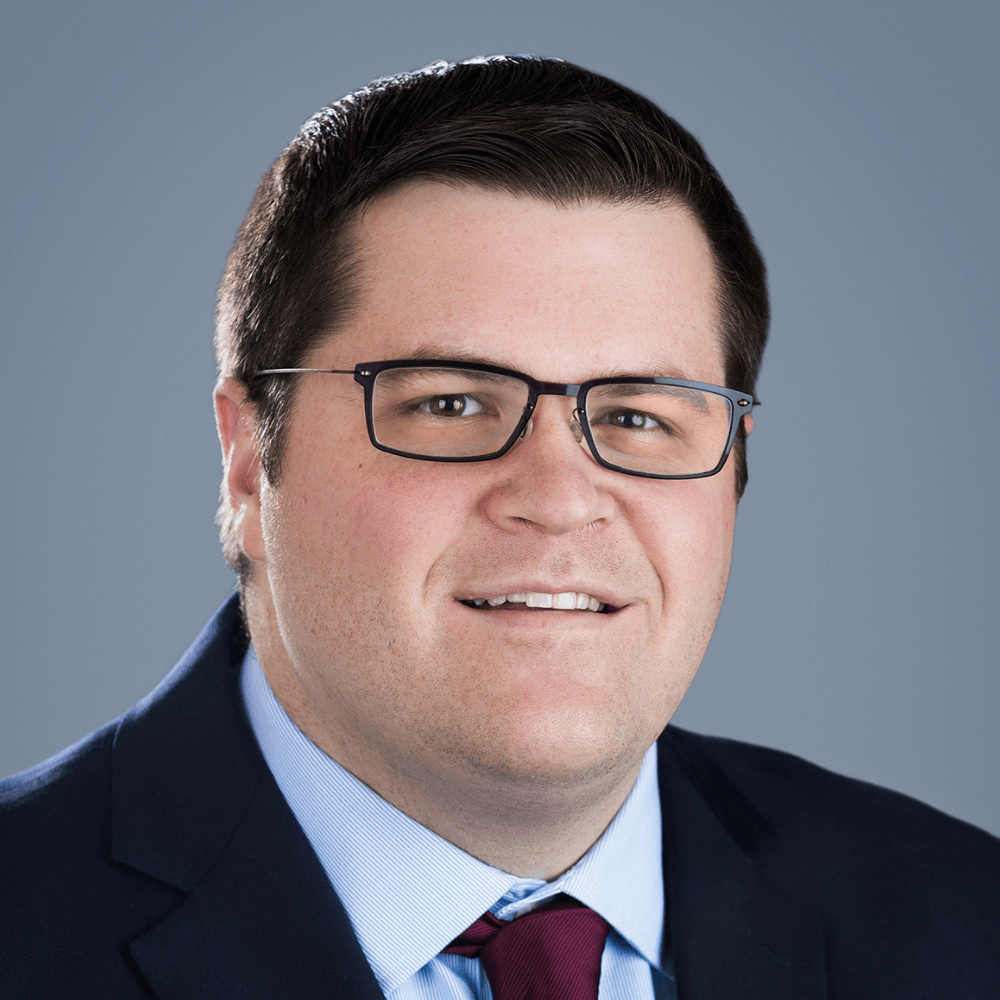 Role: As Director of Systems, Ives handles Salesforce. He's the architect responsible for working on CPQ and managing the overall implementation. Ives' goal is to make Salesforce into a tool that SNA Displays employees want to use and find easy to use. "Until I can show them the value of putting their data in one place, I haven't done my job," he said.
Career Building Block: Ives started his career in live theater and production, working in lighting, sound, and multimedia design and operations. He then moved to a boutique integrator, where there were no ticketing tools in place. When Ives was later approached by SNA Displays, he was excited to take his expertise to a rapidly expanding company that needed better infrastructure to better capitalize on its growth.
Advice: A lot of people try shoehorning Salesforce, using its fields in ways that aren't effective. Step back and realize that the platform is flexible. You can do a lot of things in Salesforce that it's not meant to do. Take time to understand your users' use cases and short- and long-terms goals so you can deliver what they need.
"OpFocus' expertise in CPQ and custom development is incredible. Any problem that needs to be solved, they can solve. Anything you want to build on Salesforce, they can build. Their capabilities are very powerful."
-Stew Ives, Senior Director of Systems, SNA Displays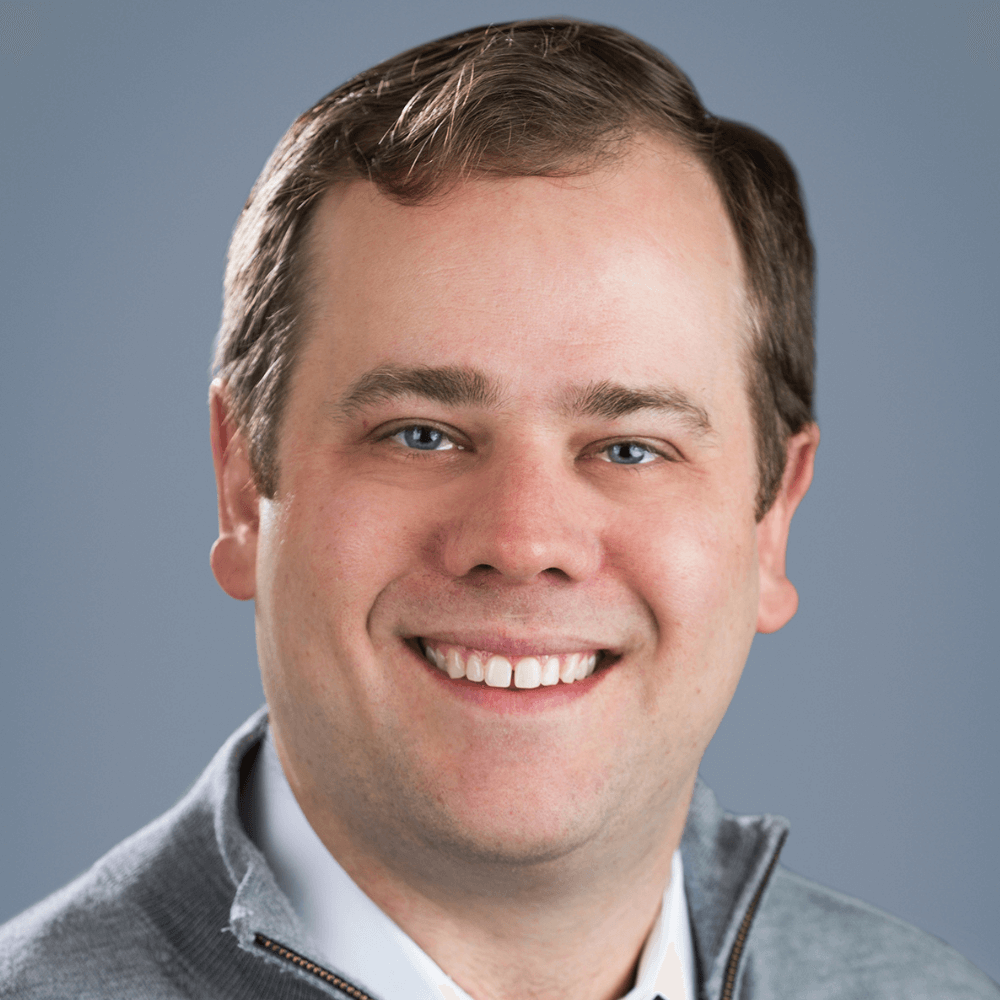 Role: As VP of Systems, Green manages the interplay between Salesforce and SNA Displays. He needs to be able to understand and interpret both sides of the equation and set internal and external expectations about what can be accomplished and when. "It's all about understanding, listening, and being patient," he said.
Career Building Block: Green also came from a theatrical background, working on Broadway and in TV. From this he learned important skills about understanding who you're speaking with and effectively communicating with everyone from the electricians on the streets to the VPs in the suites.
Advice: Be humble. Be thankful for what you have, and always try to be better and learn more. No one has the right answer all the time. Paying attention to how you react when technology fails is key, because it always fails. Knowing when to pull the trigger is just as important as setting up processes to enable downtime for yourself.
"It's a blessing to be working with OpFocus. We have a great, dynamic partnership. They're always looking for ways to help make our sales, installation, and service data more user-friendly and accessible, and improve our customers' experience."
-Pat Green, VP of Systems, SNA Displays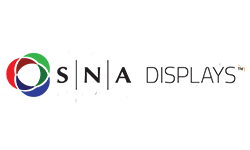 Customer Spotlight: SNA Displays
SNA Displays brings creative visions to life by building high-end digital displays as vivid and dynamic as the imagination. SNA Displays employs a team of SNAPros®—engineers, skilled project managers, systems experts, installation managers, and support staff—whose mission is total project satisfaction. Headquartered in Times Square, New York City, SNA Displays works with clients to design and build some of the largest and most recognizable digital spectaculars in the world.
Industry: Technology
Company Type: Private
HQ: New York City, New York
Technology: Salesforce Sales Cloud, CPQ, Conga Composer, Slack integration, Custom Development
How SNA Displays got started with OpFocus: Salesforce Sales Cloud Implementation and Configure-Price-Quote Optimization