Business Intelligence Tools Won't Replace Salesforce Reports. Here's Why.
SaaS companies thrive on data. It's crucial to driving rapid growth. SaaS companies are also known for being early adopters of the latest technology. It's no surprise, then, that many SaaS companies are incorporating business intelligence (BI) tools into their revenue operations.
Popular BI tools include Tableau and Tableau CRM (formerly Einstein Analytics), which are Salesforce products; other popular tools for SaaS companies include Domo, Power BI, InsightSquared, Clari, and others. BI tools are incredibly sophisticated and provide detailed analytics at a much greater depth than the out-of-the-box solutions that Salesforce reporting offers.
What does the adoption of BI tools mean for the tools baked into Salesforce: Salesforce Reports and Salesforce Dashboards? As a Salesforce consulting firm, we know that clients who effectively leverage Reports and Dashboards in Salesforce can get a lot of mileage out of them.
In this article, we'll explain why Reports and Dashboards in Salesforce aren't going anywhere and how they can provide significant value at all levels of your organization.
What are Salesforce Reports and Dashboards?
Salesforce Reports allow you to pull specific data sets for further analysis. They are customizable in terms of fields, filters, report type, and report format.
Salesforce Dashboards allow you to see real-time visual representations of your data to identify trends better or measure the effect of specific actions.
Creating Reports and Dashboards in Salesforce can be done with drag-and-drop functionality that is relatively easy to use.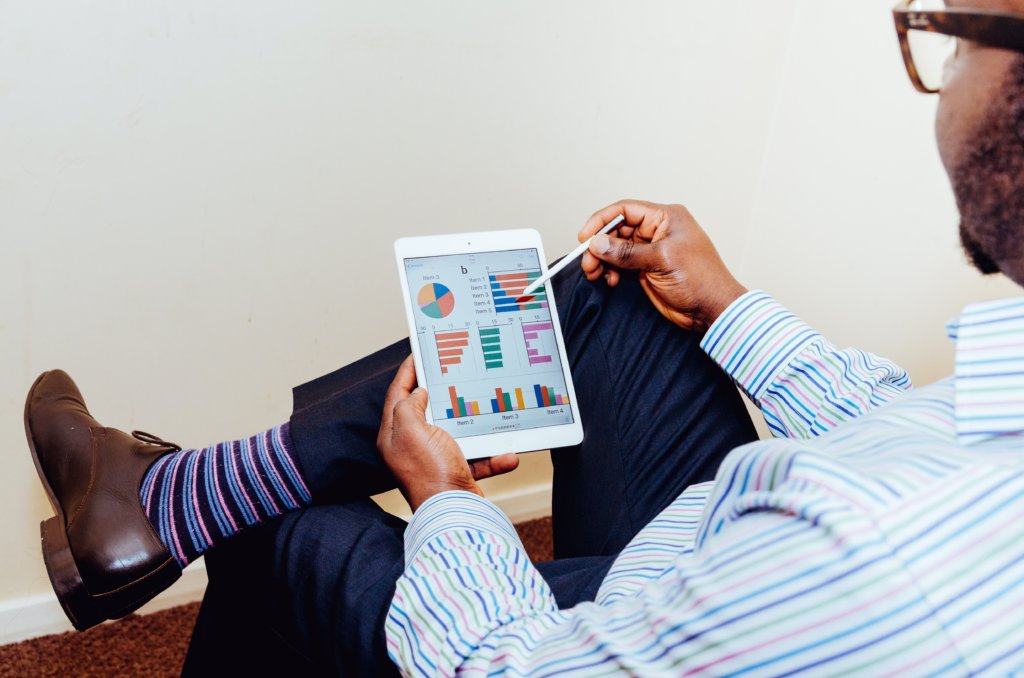 Why do Reports and Dashboards in Salesforce still matter?
Despite the rise of Business Intelligence tools, Salesforce Reports and Dashboards still offer several benefits to SaaS companies:
Accessibility
100% of Salesforce users have access to Reports and Dashboards, but only a tiny subset of leaders in many companies have access to the output of BI tools. With our Salesforce consulting clients, we estimate that around 10% of Salesforce users have licenses for BI output, and fewer than 1% have both the skills and access to generate reporting or analytics.
That potentially leaves hundreds of Salesforce users who need the accessibility of Salesforce Reports and Dashboards, which are included with every Salesforce license. By default, all Salesforce users can create and run Reports and view Dashboards.
Quick Answers
One of the most practical applications of Salesforce Reports is a query tool. Suppose you want to ask, "How many users do we have in New Jersey?" Salesforce Reports allows an individual to answer that question by pulling a report quickly.
In addition to queries that require specific analysis, like the example above, Salesforce Reports can also help teams identify and fix incorrect data. It's easy to run a report with detailed data fields, isolate the issues, and use inline editing to update the data to resolve the problem.
Visibility for Middle Management
Business Intelligence tools often focus on executive-level functions, while Reports and Dashboards in Salesforce can be customized to users at any level. Middle managers, in particular, may need the visibility Salesforce Reports can provide because they may not hold a license for the company's BI tool.
For many in middle management, Salesforce Reports and Dashboards are still how they coach, drive, and report on their teams.
Affordability
SaaS companies are relatively quick to adopt new technology, but BI tools are a significant investment. Many companies hold off on BI tools to keep costs down, making Salesforce Reports and Dashboards a vital part of their operations.
As mentioned, the cost of BI also means that only a subset of Salesforce users in an organization is likely to receive a license. Salesforce Reports and Dashboards will remain their go-to tools for all other employees.
Training teams on Reports and Dashboards in Salesforce
We encourage the SaaS companies we work with to acquire BI tools—the predictive capabilities alone are phenomenal. But since only a small subset of the company is likely to have access to these tools, we also want all Salesforce users appropriately trained in Salesforce Reports and Dashboards. Salesforce continues to improve these tools with every new release, and teams should use them effectively.
If you or your team are interested in free training on Reports and Dashboards in Salesforce, check out DashBoard Dojo. OpFocus Chairman and Salesforce trainer David Carnes runs group sessions twice a month to help users become more skilled in these essential tools.
Ready to take training in Dashboards and Reports to the next level? Register for our next Salesforce Reports and Dashboards Workshop and learn to run reports like a pro!