Your Acquisition Integration Questions: Panel Discussion Takeaways
An acquisition integration is often one of the most stressful projects in a RevOps leader's career. Your team has so much invested in acquiring a company, and you're the one in charge of making sure the acquired team, tech stack, processes, data, and governance folds into yours seamlessly. If things don't go well, your investors, leadership, and stakeholders will find it challenging to hit your growth targets. How do you determine the right systems, processes, data, and governance to keep that enables the new organization to effectively scale? How do you begin the process and organize your team?
My team of RevOps experts understands what you're going through. Our SaaS Growth Advisory has worked with many RevOps leaders like you, helping them identify and combine multiple organizations and tech stacks. We know what goes into an acquisition integration project and how to successfully manage one. In a recent panel discussion, we brought together two clients that have been through the process recently and have first-hand experience. Hear from Linda Sirmans, Senior Manager of Salesforce Projects at Seismic, Frank Davis, SVP Sales Operations at Emburse, Jim Parker, Senior Growth Advisor at OpFocus, and David Carnes, Founder and Evangelist at OpFocus about how to go about planning, preparing, and executing an acquisition integration.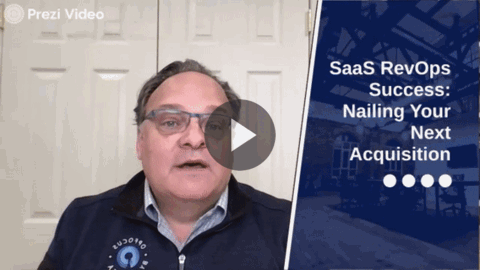 What is your most recent acquisition experience?
Frank: The Emburse acquisition story is a once-in-a-lifetime experience. "We brought together Abacus, Captio, Certify, Chrome River, Nexonia, and Tallie," His team has the mission to become the preferred solution in the expense management marketplace.
Linda: Seismic acquired a complimentary product company, Percolate, about a year and a half ago. At the same time, Seismic implemented Salesforce CPQ, leading to two massive projects taking place simultaneously. It took a lot of coordination, but the team succeeded in both projects.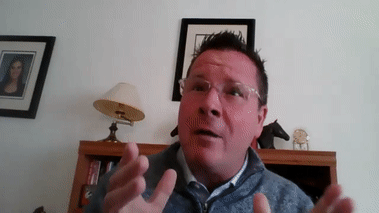 Jim: The last two projects that Jim did was with Emburse and Seismic, partnering with Frank and Linda respectively. These projects involved bringing various brands together and creating synergy between multiple departments. During his time at Rocket Software, Jim brought together many organizations, successfully merging the best aspects of each to create new organizations that are ready to scale.
How do you organize your staff for an acquisition?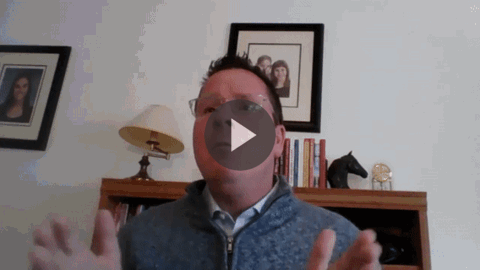 Preparing your staff for an acquisition is often a complicated task. People are inherently concerned with the outcome an acquisition may have on their job security. Frank outlines the advice he wishes he had when preparing his staff for an acquisition:
Build a project plan ahead of time. Do some capacity planning, measure the current volume of on-project-related work your team is working on.
Evaluate your current projects. Decide what can be done at the same time as the acquisition and what should be completed beforehand.
Define clear ownership of critical areas in the project. Without doing so, the project will become "crowdsourced" and become less efficient.
Identify a team to own the data merge and enrichment. Ensure you know which stakeholders are responsible for the sales, marketing, and service side of the project.
Herold your team's accomplishments. Proactively highlight your team's successes as they take place throughout the project.
Building off of Frank's points, Linda stresses how important it is to create a capacity plan ahead of time. You should also focus on your data. As she describes it, "you need someone who is going to geek out on the data." Nailing the transfer and amendment of data during an acquisition is crucial.
It's also important to have a team that's exclusively working on the acquisition. Whether it's having dedicated internal resources or a growth partner, you need one team to work on the acquisition integration and another team to manage the day-to-day activities.
How do you prepare for an acquisition?
Although there are countless components to look at during an acquisition integration initiative, Linda highlights the 5 you should focus on.
Business processes
Salesforce system functionality
Integrations of tools and platforms
Data, data, and data again
User access to everything you're bringing together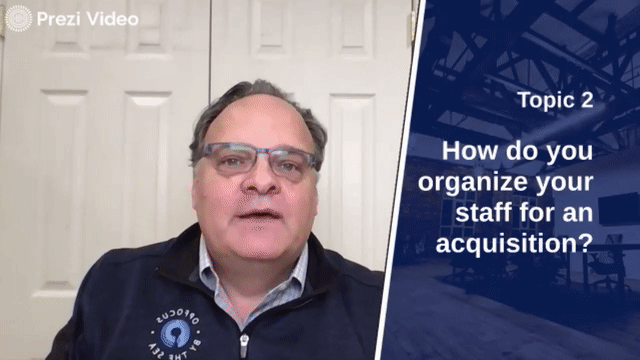 Keep good documentation on project planning as you start thinking about organizing this work, Linda recommends using a tool like Raid Logs. This ensures you log the risks, assumptions, open issues, and decisions. You're able to then go back and reference notes on past decisions should any confusion arise.
Field mapping and data decisions are a massive part of an acquisition integration project. You need to find the right person for this job; someone who knows what data and fields should be kept and what should be retired. As with any project, rigorously test the system before implementation. As part of this process, bring in end-users to provide feedback along the way.
Establish an implementation plan your team can stick to. As you go through the process of field data mapping, building, and testing, you should do practice runs. Document this process so when you eventually go live, you have a plan in place.
Clearly define the desired future state, then build towards it. As you plan the processes and platforms you'll be adopting, make sure they support the desired future state your team outlined.
These processes are the first step in preparing for your acquisition integration. After completing them, you've built a base to determine which people, processes, systems, and data to keep, and what to move on from.
How do you determine what systems, processes, and data to keep and what to retire?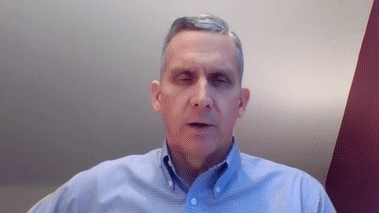 An acquisition creates a natural opportunity for improvement across the business. As you evaluate the tools, processes, functions, and data, take a holistic view and make improvements where possible. To get started, identify and list out the 5-10 processes that are most important to get right. This can include integrations with Salesforce, platforms connected to your client data, or other processes important to your team.
Once the list is completed, bring in the relevant stakeholders and SME's from each organization. Have each SME describe how their team uses that process/platform. Some questions to answer are:
How effective is the process at your organization in driving the metrics that matter to your team?

How well does the process grow the organization

How mature is the process at your organization?

How sufficient, automated, and scalable is the process, and how much manual work is needed?

How complete, accurate, and meaningful is the quality of data that is produced.

How well is this data going to meet our future needs?

How well are the two processes used?

Are they user-friendly and is your team using them in the way they're designed to be used?

What technologies are we using to support the above processes?

Are we using the best-in-class technologies or something outdated?
After stakeholders from each team have provided context for each process or platform, you are equipped to lead a more constructive discussion on what will best equip the new organization for growth. Going through this process ensures alignment between the teams and gives each stakeholder a chance to provide input.
What external factors impact an acquisition integration effort?
There are several complicating factors outside of your control. You should be aware of what these factors are and prepare for them accordingly. Anticipating complications ensures you're less likely to be caught off guard and can adjust course quickly. Our panel brought up the following external factors to look out for.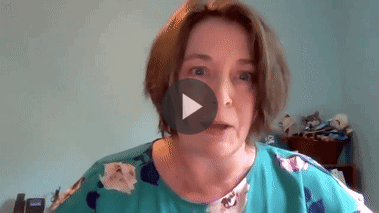 The timeframe – Be mindful of your team's plan and don't ask your team to complete tasks or ineffectively to satisfy an artificial specific timeline. Let your project dictate your timeline, do not let your timeline dictate the project. Those rushed decisions often result in more clean up afterwards.
The amount of change you're pushing at any given time – There is only so much change that your team can absorb at a time. If there are several large-scale changes on your roadmap, try to spread them out.
Too many cooks in the kitchen – You'll want an executive voice to prioritize what goes into the project. All too often you'll find there are a lot of ideas for enhancements, but having a clear leader who understands company priorities will help parse out the initiatives that can wait.
What are your biggest lessons learned?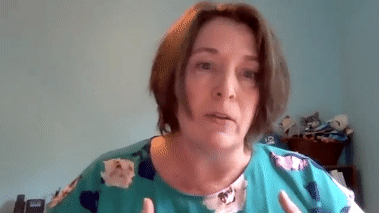 Jim – "Really anchor yourself in the business objectives for the integration." There is a reason your team decided to bring these organizations together and you need to spend your time on the things that accomplish the end goal. This is often something like shortening the time to go-to-market. In everything you do, ask yourself if the initiative or task at hand is something that moves you closer towards that goal.
Linda – "Start the process of identifying your goals and aligning everyone around those goals quickly." Ensuring that everyone is on the same page at the very beginning sets your team up for success and reduces the time your teams will spend making adjustments down the road.
Frank – "Investing significant time into understanding the data. In our case, it was our need for data enrichment." You certainly don't want to have duplicated data that conflicts with one another when you bring two or more companies together into one system. Also, over-communicate and involve relevant stakeholders in change management as much as possible.
What are the risks to extending out the timeline of an acquisition integration project?
It's best to turn this question around. There's a far greater risk to not stretching out the timeline and trying to cram all the activities you need to complete into an unrealistic timeline. Instead, set realistic expectations and take the time you need to get everything done right so it goes off smoothly at the end. Whenever possible, build your timeline in a way that allows you to do things correctly.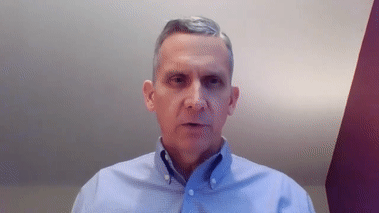 How do you help the executive sponsors understand how much goes into the day-to-day work of combining the tech stacks?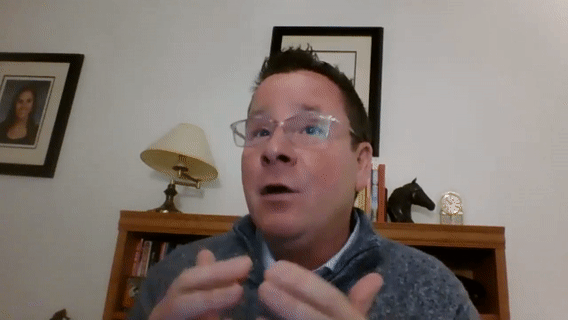 Hold weekly meetings with your executive sponsors to review updates and progress. Regular updates keep the sponsors involved in the process and demonstrate the work your team is doing for the integration of the companies. It's best to over-communicate with stakeholders and keep them up to date with where the project is at. Linda suggests having one person who is solely responsible for this communication & change management role.
What does this mean for my acquisition integration?
Now that you've read you listened to the advice from our panelists, you're likely wondering how to incorporate these recommendations in your acquisition integration. Discover answers to the top questions you may still have about bringing together multiple tech stacks. Streamline the process with guidance and expertise from a member of our Growth Advisory team. You may even work with Jim Parker!