SDSummit 2020: Conference Highlights
SDSummit brings together some of the most experienced and knowledgeable leaders in B2B. Unlike in years past, this year the conference was held completely online. Across the industry leaders, topics ranged with each providing insight into an area they specialize in or are passionate about. Let's revisit 3 sessions that stood out and discover the top takeaways from this year's event!
The Basis of Emerging Companies – Three Actions
Starting off day one, Barbie Mattie and Matt Papertsian spoke about how companies with emerging growth can become more successful and ensure continued growth. These two discussed the evolution of B2B buying and how it will affect your interactions with buyers moving forward. Let's take a look at the 3 actions they outlined.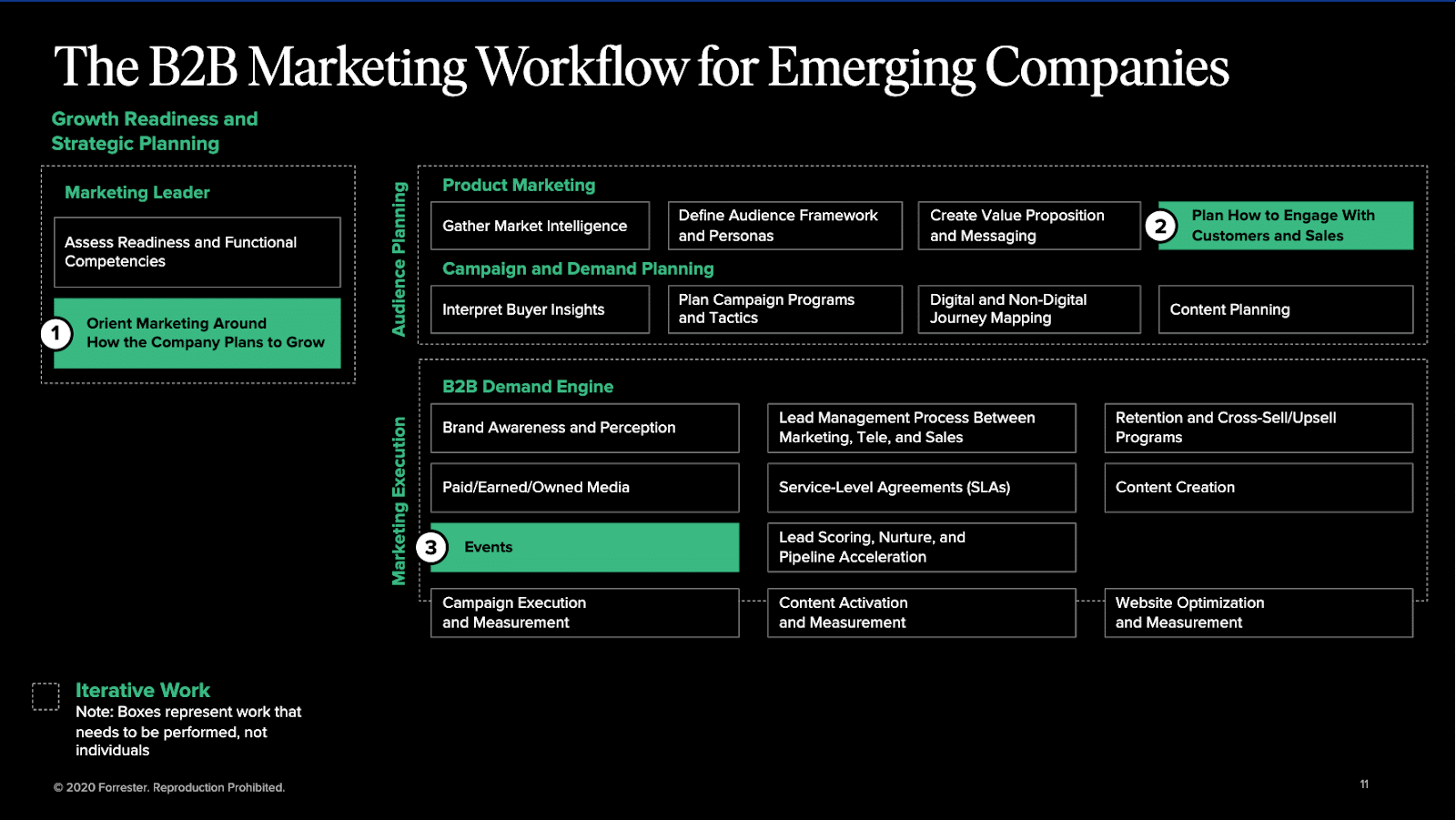 1) Audience Planning -Plan how to reach your target audience
It's important to have a 3-5 year plan but also a 1-year plan that is reviewed and updated annually. It is important to think both tactically and strategically about this. When looking at it tactically, you'll want to validate your go-to-market architecture and prioritize revenue baths to reach your target audience. Strategically, it's advised to create an annual plan that's validated monthly.
2) Marketing Execution – Plan how to engage with customers and sales
By creating an effective plan to interact with your target audience, you will improve retention and allow your organization to grow more quickly. As a result, your team will also see an increase in brand recognition which can reduce the cost per acquisition. In addition, relationships with your customers will engage the sales engine driving revenue
3) Performance Measurement – Measure marketing's contribution
The final action that these organizations will want to monitor is how effective marketing has been and make adjustments to the mix in order to incorporate more virtual events. These events have a number of benefits, one of which being insight into attendee behavior and the type of purchase signals they may display.
The two finished the presentation mentioning that there are many factors that you should consider but this should provide an outline. A strategic approach to marketing is one thing OpFocus clients use which has amazing results when implemented effectively.
Using Your Customer Insights to Drive Growth
Everyone likes hacks. Life hacks, cooking hacks, and now Amy Bill and Lisa Nakanod introduce B2B hacks. A successful business lives on the feedback customers provide and it's important to leverage it effectively.
The two outlined the different types of insights your company receives;
explicit sources like an NPS score, and implicit sources such as customer interactions, their consumption of content, and your business community.
An NPS survey provides valuable information such as how likely your customers are to recommend your business. This can let you know where gaps in your service lie, and where your efforts should be focused. Think of these as an opportunity to coach your team on how to provide a better customer experience. Leverage them in a positive way and use these scores to set a baseline that you can then work on improving.
The Hack – Leverage companies that give you 9's and 10's
Use these companies as the top of your funnel for advocacy marketing. Find who owns this process and use it as a pool for getting references. Then look at how much faster deals where these companies are involved move along and how large they are in relation to others.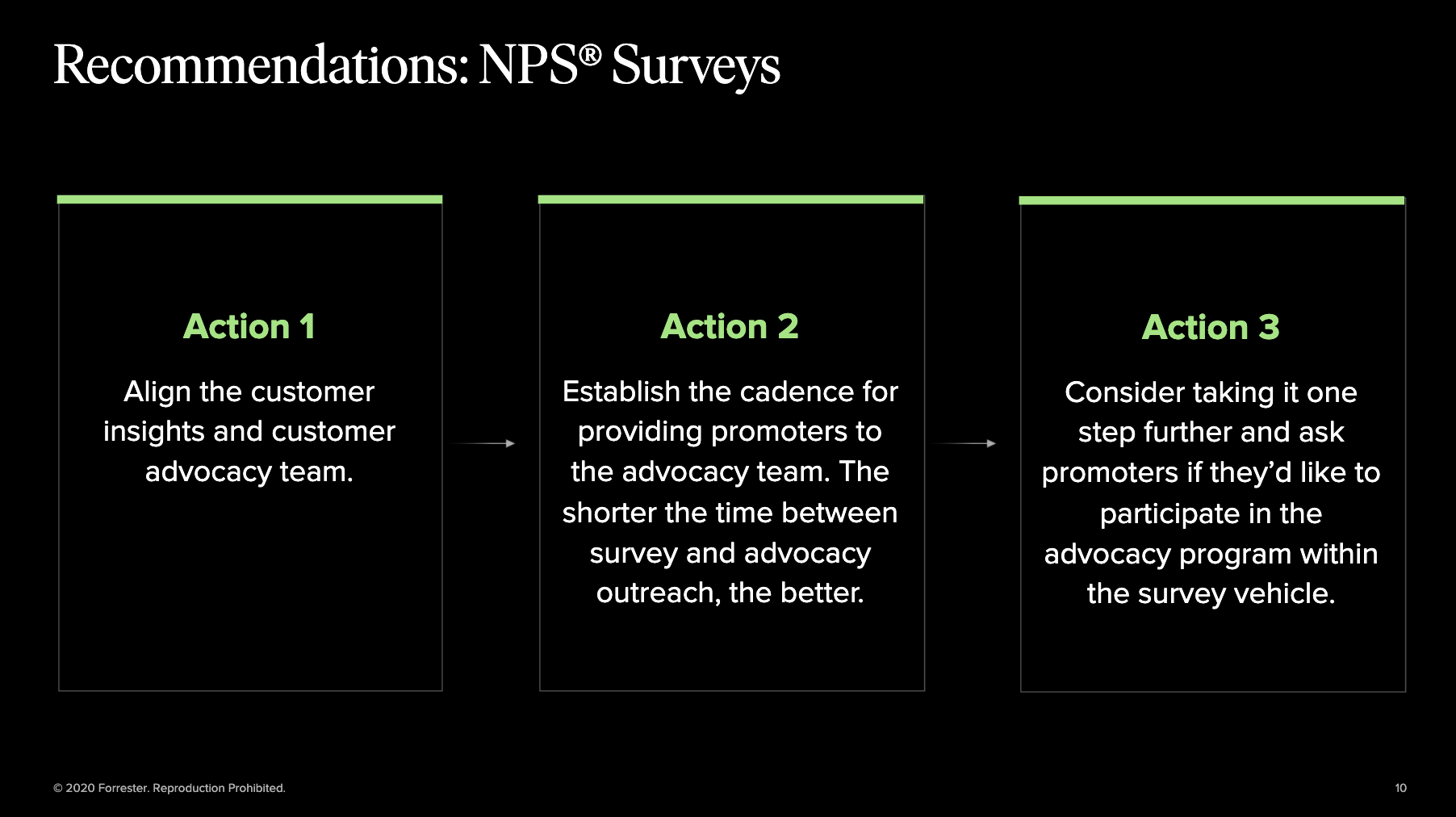 Outlined above are the three actions for effectively leveraging your NPS score resulting in additional references. This process will also help your team understand where it can improve, resulting in stronger customer relationships.
It's important to be creative with how you use and apply the scores and ratings you receive. Your team should constantly look for ways to improve and view all feedback as an opportunity to do so. This is why at OpFocus, we work with clients in a prescriptive manner prioritizing their concerns.
The Value of Understanding Fear and Feelings
Brene Brown was one of the most impactful speakers at this year's summit, presenting on the traits of an effective leader. Her research showed that across 150 professionals in numerous industries everyone had the same understanding of what tomorrow's leaders will look like.  "We must have braver leaders and more courageous cultures."
This idea of courageous leadership can seem a bit broad but can be summed up by Brene; "Care, affection, and connection are irreducible needs in a relationship with the people we're leading." She explains that we are emotional creatures that occasionally think, and a leader needs to understand this fact. "If you're seeing low performance and not attending to fears and feelings, you're misleading"
Strong emotional literacy is important in breaking down the walls we put up and embracing change rather than fight it. She urges us to understand our emotions so we can fight our instincts and find a way to adapt. "Pure gold is a person who has organizational history and context, experience, and is willing to understand how to make skills transferable and learn new things – that is the change unicorn"
Brene finishes up by urging us to embrace the understanding of both fears and feeling to become more effective leaders. The OpFocus team strives to understand the needs of our client's work with them so they can reach their strategic goals.
Final Thoughts
SDSummit 2020 provided some amazing insights about how teams like yours can better prepare for the turns that may come. If you're interested in learning how your organization can take a more strategic approach moving forward, let's plan for success.