SaaStr Summit 2020: 6 Key Takeaways
SaaStr Annual is typically an event that takes place every spring in the Bay Area, and brings together ambitious startups with the most respected SaaS investors and vendors. This year, it took the form of a completely virtual event, gathering 31 speakers that represented financial services, sales optimization, software, and many more. The topic of conversation focused on how companies can adapt and change to survive and thrive in the age of Covid-19. Let's discover the key takeaways from SaaStr Summit 2020 and the industry's top minds!
Understand where SaaS stands today
It's important to understand the state of SaaS in order to plan for the future. In the first presentation of the day, Patrick Campbell from Profitwell covered how COVID-19 has impacted SaaS. There was an initial decline in growth but it has since recovered slightly.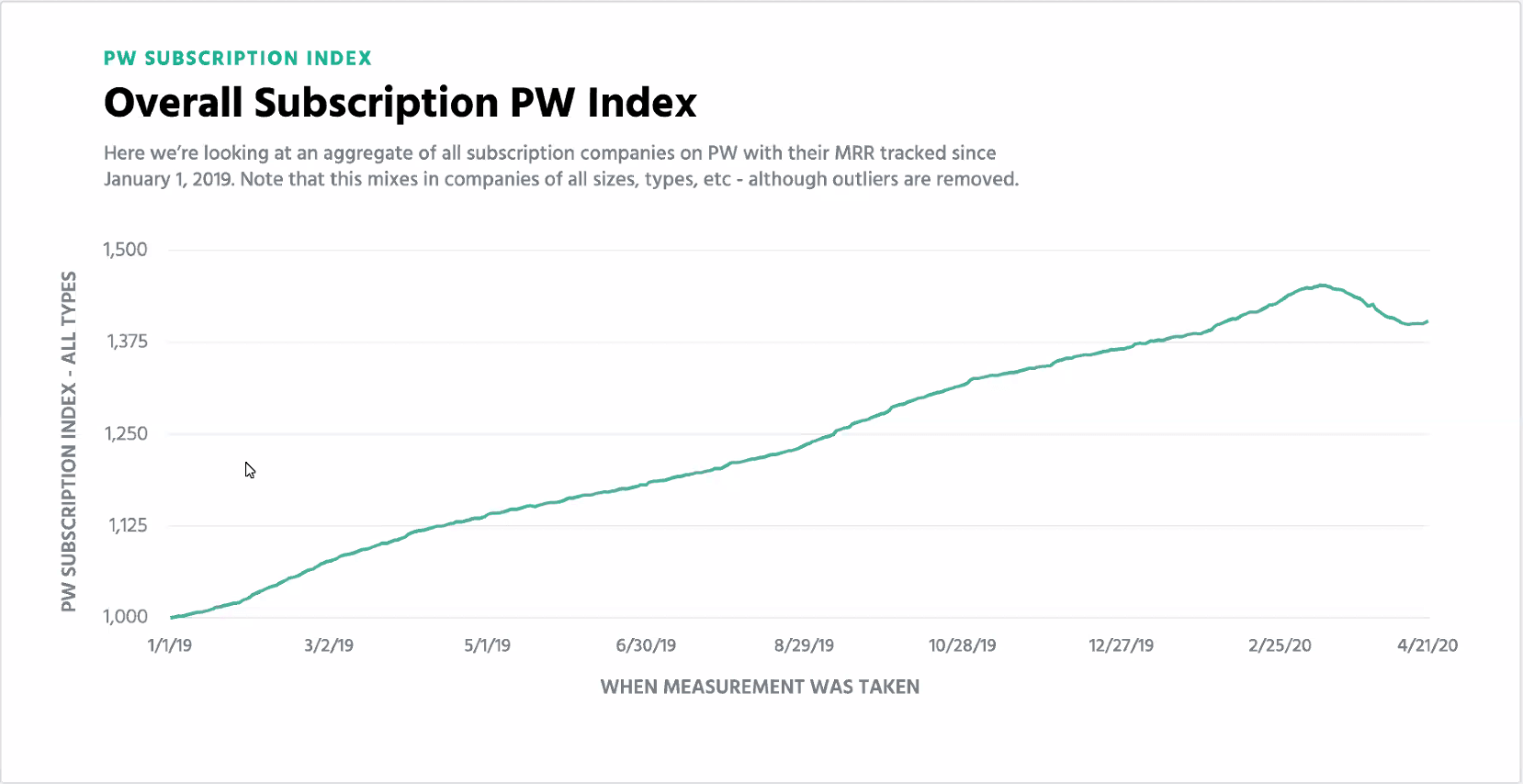 Arundhati Balachandran and Karishma Rajaratnam with Chargebee expanded on this trend. They mentioned that COVID-19 is impacting 25% of SaaS companies but only 3.5% experience contracting growth.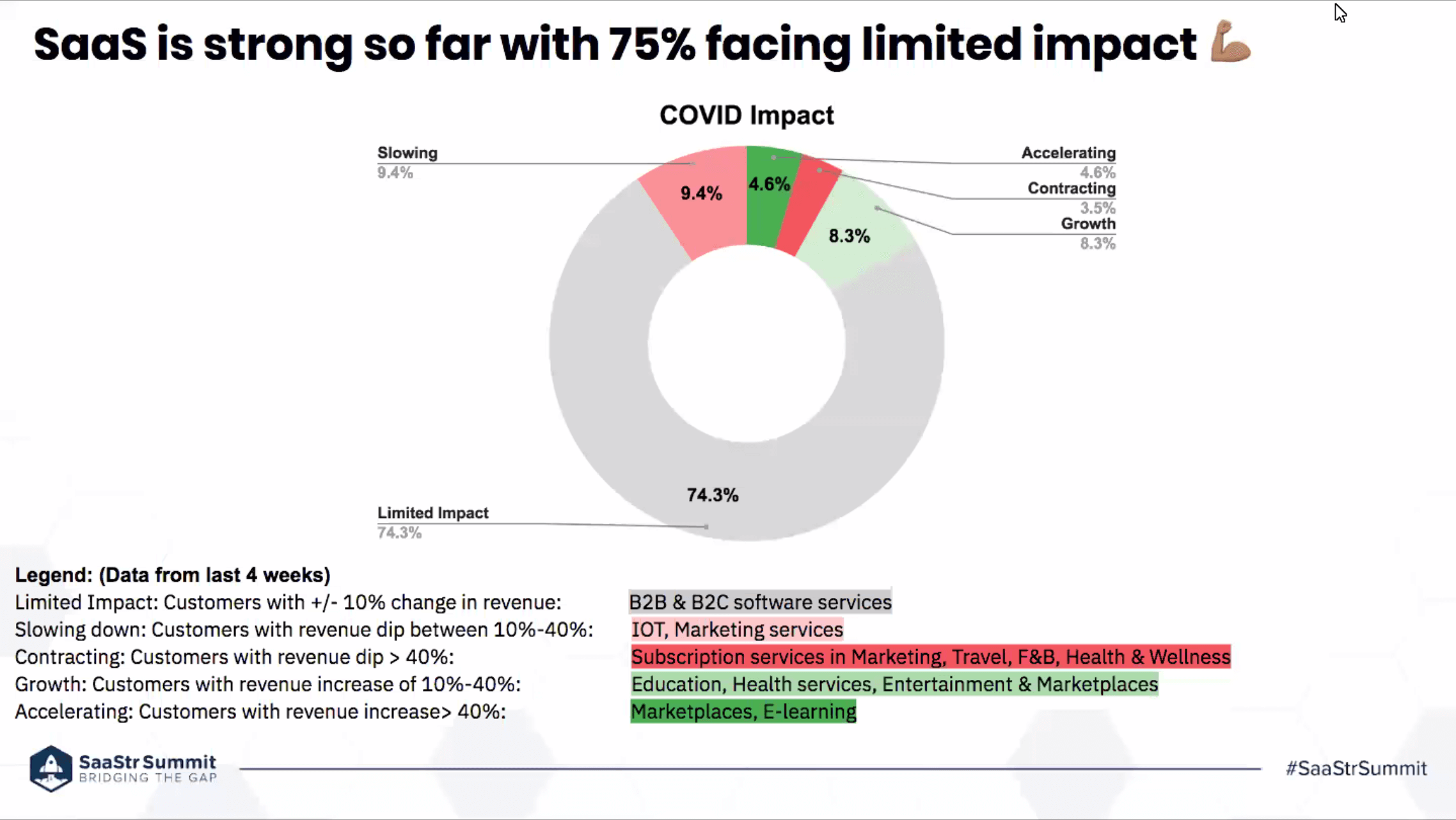 As these graphs show, the SaaS industry is not experiencing widespread issues. Although growth and new business may be more challenging, the industry will survive.
Retention is the new growth
At a time when many companies are freezing spending, new customers can be hard to come by. This makes it all the more important to reduce churn and keep the clients you have. You can reduce churn using the strategies outlined by SaaStr Summit 2020 presenters.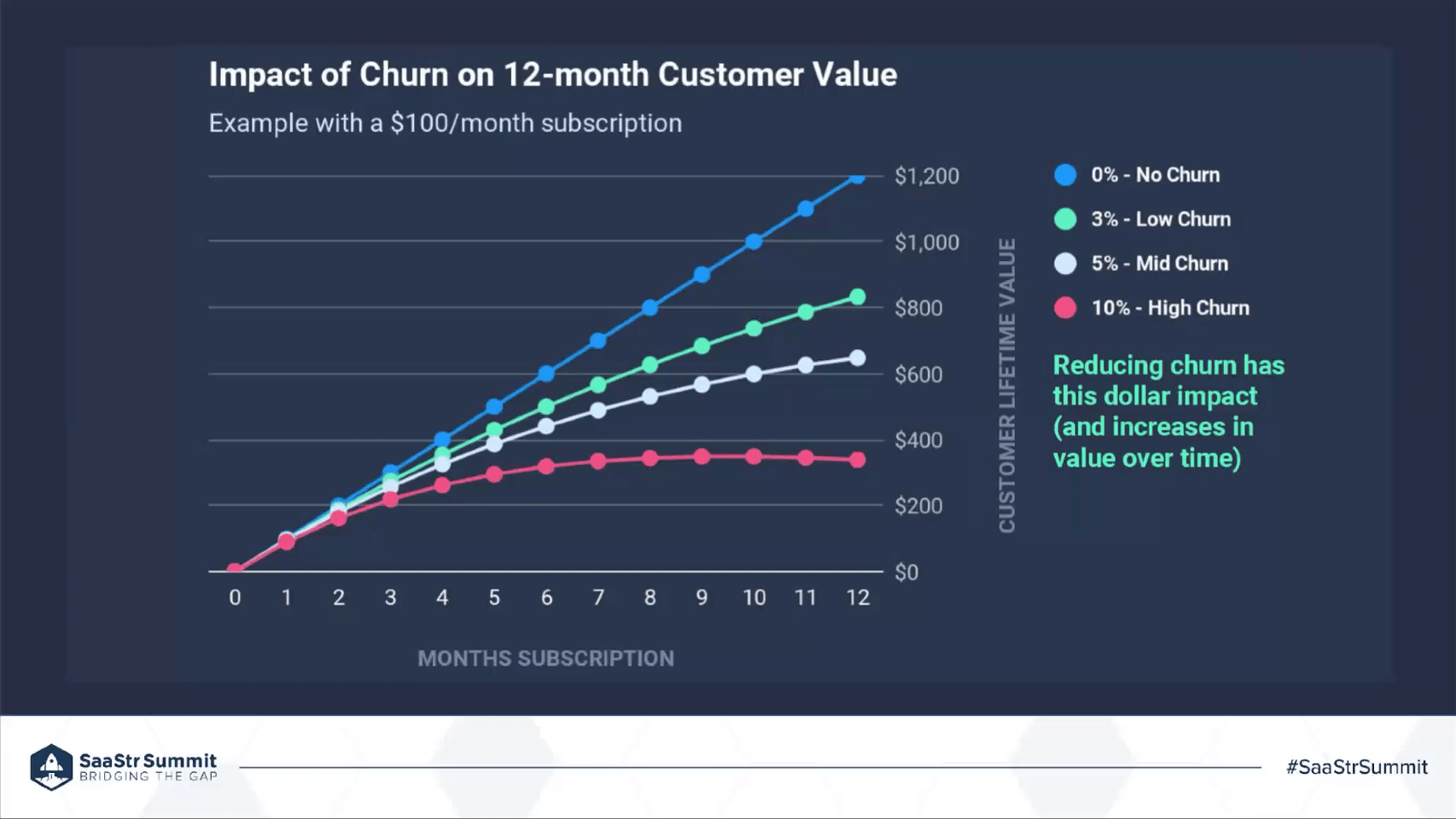 One theme was to make the renewal process easier. Harrison Rose with Paddle made recommendations to reduce churn with foreign customers. Always charge them in the local currency, route funds through local acquirers, and use payment methods that make funds immediately available. These strategies will help reduce churn by over 10%.
The Chargebee team outlines three strategies on how to avoid losing customers, providing them options aside from cancellation.
100% offer promotional credits for a number of months – offer your subscription free for a few months to keep users onboard.
Pause instead of cancel subscriptions – Avoid cancelations even if it means you'll stop receiving payment.
Over-communicate with discount offers and feature trials – keep in touch with your customers and offer value whenever possible.
This last point leads us nicely into the next takeaway:
Now is the time to be proactive
With companies competing to hold on to customers, and customers looking to cut costs, you need to be proactive. Better connect with users using some strategies the presenters mentioned.
The team at Chargebee summarized their plan with three steps:
Communication with relevance – reach out to customers often, but only when you have something to say. Talk about unique offers, product releases, or meaningful updates.
Set up usage-based triggers – Use notifications to target at-risk customers and be proactive about your outreach.
Segment your customers by industry and vertical & monitor – speak to your customers with tailored messaging and stay on top warning signs.
Harrison Rose, on the other hand, explained expired credit cards are the top cause of churn. Approach these customers as a marketing opportunity, don't come at them like a bill collector. Patrick Campbell outlines a targeted cadence below.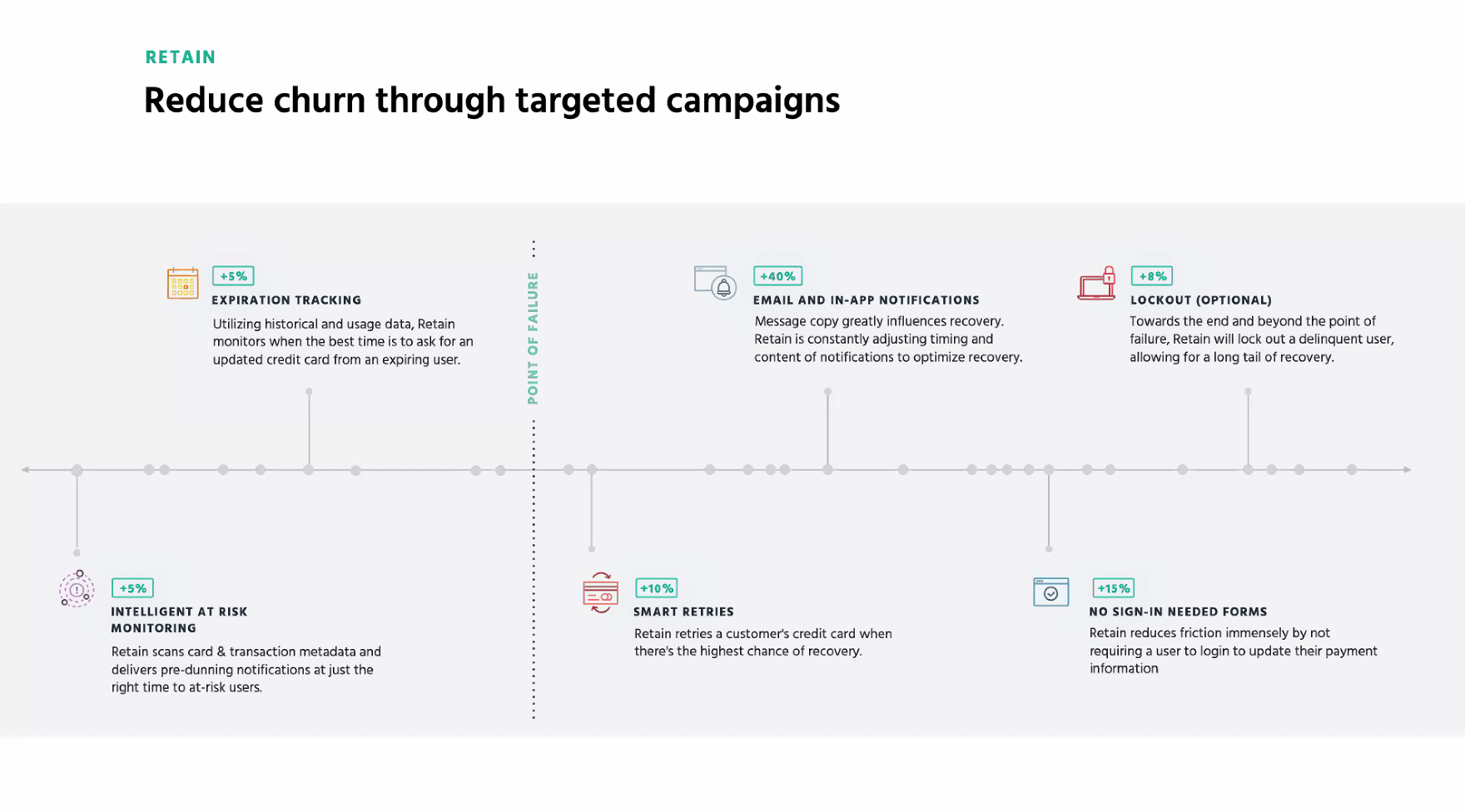 The OpFocus team likewise works closely with clients every step of the way to help them reach their growth goals. This process involves regular proactive communication to ensure progress is being made.
Consider experimenting with freemium
Switching to a freemium model was mentioned by multiple speakers at SaaStr Summit 2020. As it becomes harder to convert prospects into paying customers, it's the perfect time to build your marketable base. By exciting people about your product and bringing them in, you're creating the potential for future sales.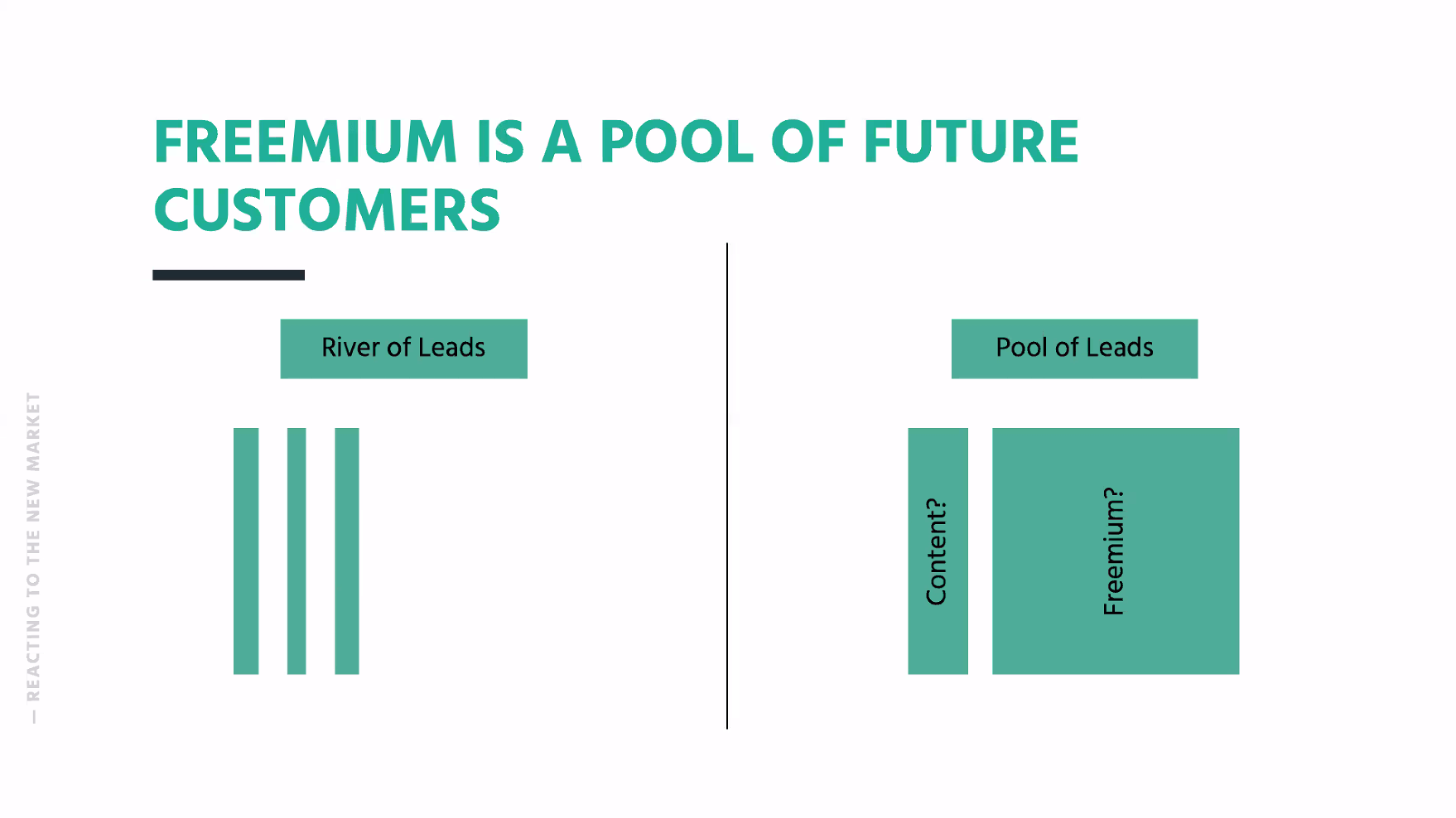 Patrick Campbell described it "As the river of leads drys up, this will provide a pool of people to market towards."
The Chargebee team later expanded on this same thought."Freemium's upside outweighs its risk, in challenging times." The overall consensus is that now is the time to experiment. You need to bring in more users and freemium is a great way to do so.
Every company is different and its solution should reflect this. The OpFocus team understands what this means and we tailor the solution to our client's specific needs during every project.
Employees make the difference
People are the core of every company. Especially in times like these, it's so important to make sure you're hiring the right team members. Michelle Zatlyn from Cloudflare talks about her hiring process and how to make sure they find the right fits.
Always involve the hiring manager – Keep people in the loop so everyone on your team can provide feedback.
Use real-life scenarios when interviewing – She asks applicants about projects they would be working on right now. If her team is brainstorming ideas for a project that week, applicants would be asked about that project.
Make it a deliberate and personal experience – The Cloudflare team takes its time with the interview process rather than rush in.
Michelle also will try to get to know the candidate on a more personal level during this time. Your employees are the key so it's important to foster a positive culture during these times.
Learn to love working from home
With no clear end date in sight, some are having a hard time adapting to a work from home model. Darcy Boles from TaxJar, however, has a different take on it. They suggest loving working from home. They cover some great tips on how to encourage and thrive from home.
Trust Your Team – Don't feel the need to micromanage – have faith in your team.
Adopt the right communication tools – you need to stay in touch with each other and it's important to find a tool that lets you do so.
Communicate routinely in written form – keep your team on the same page and avoid miscommunication.
Be ready to love working remotely – have fun and maintain traditions. You can even start new traditions that let your team engage with one another.
Put all this together and you'll find working from home provides a unique opportunity for your team. This brings to mind 'People First' which has always been an OpFocus core value. We strive to build an interactive and thoughtful community with our teammates and clients alike during every interaction.
Final Thoughts
The SaaStr Summit 2020 presenters helped teams prepare for these turbulent times. In times like these, however, your company may need more of a guiding hand. As a team of SaaS growth experts, OpFocus provides helps companies plan for what lies ahead and reach their business goals. Let's discuss how smoothly growth can be with the right team backing you up.