Have you started planning for 2015?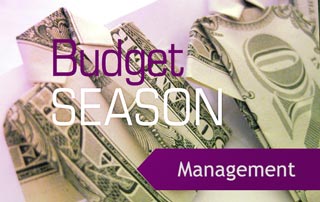 Budgeting season is here and you may find yourself pondering what are your budget needs for 2015?. Even if you can keep last years budget, what are you going to do differently this year? How can you take your Salesforce.com, Marketo or Pardot to the next level? How are you contributing to company profitability? What will make your department truly shine and land your next promotion?
It all boils down to strategic planning. If you have a seat at the executive table then this is all too familiar. For most of us those strategic goals cascade down in the form of generating revenue, increased productivity or finding ways to reduce overhead. Salesforce.com and Marketing Automation systems can impact all of these.
There are two main reasons why success plans fail. First, you never finished building the plan. Second, you never achieved stakeholder buy-in and held yourself accountable for executing the plan.
My suggestion: You need to create a success plan. Start with the outcome and define what you need to achieve. Then figure out how to measure that goal and the benefit to your organization.
Here is a simple framework that you can use to create your own success plan:
Success Plan – Version 1.0
[table caption="Overall Goal & KPIs:" width="440″ colwidth="110|110|110|110″ colalign="left|left|left|left" table class="table-bordered"]
Q1 Goal:,Q2 Goal:,Q3 Goal:,Q4 Goal:
People:,People:,People:,People:
Process:,Process:,Process:,Process:
Technology:,Technology:,Technology:,Technology:
[/table]

Overall Goal & KPIs: This is your ideal goal for the year and its measurable effect on the business. The best way to ensure your goals are achieved is to make them measurable through clearly defined milestones. What are the Key Performance Indicators? (KPIs). Break out the milestone goals and their corresponding metrics. What is the weakest conversion point in your sales and marketing funnel?  Create goals that will improve your conversion metrics vs. a more simplified metric of just increasing the number of leads. For example, one goal for your organization might be to increase marketing influenced revenue by X%.
Q1-Q4 Goals: Use the quarterly goals to track progress on your overall goal for the year. Define milestone goals so that they have a standalone value on their own. For example, generate more late sales stage materials to support Sales. Roll out sales training and templates for a new product release. Create automated lead nurturing or drip campaigns based on where your prospects are in the buying cycle. Resist the temptation to be aggressive with setting too many goals in a given quarter, you need to leave time for the inevitable day-to-day.
People: This is a general category that represents people and resources necessary to achieve a quarterly goal. Do you have the right cross-functional team in-place to ensure that all your stakeholders are represented?.  Do you have executive sponsorship?. This is especially important if your goals are business process change related. Allow time to build your case for change with the stakeholders. You will also need to define who will provide support training, content creation or consulting. Finally think about which tasks are best suited for your internal team, co-op student/temp employees or third party consultants.
Process: It is important to define how you are going to implement your quarterly objective. Document the tasks that need to be done in a sequential order that includes what tasks are dependent or can be done independently. If significant process is to be changed, it is critical that training is embedded to help create sustained change and ensure adoption.
Technology: My favorite. It is rare that I work with a client that says they are using purchased technology to its potential.  When it does happen, it is like a super moon and is truly awesome. Why is this so rare?  Generally speaking, most clients implement technology to get started fast with the understanding that they will increase use over time. Most SaaS platforms are configured to focus on the client's immediate business problem. It is important to continuously reevaluate the technology for features that will help you achieve your goals. For example, perhaps it is adding a Salesforce.com community for partners and customers. Or maybe integrating Salesforce.com into your ERP to automate your account management needs or improved enterprise reporting?
Although not specifically on the template, remember that you need to recognize everyone's contributions and celebrate their success milestones. Just as important the coaching and shepherding of why these changes are good for the business is to reinforce those good behaviors through employee recognition. If you have licenses to Work.com, send a thank you note of appreciation to the cross functional team. Or at the next town hall meeting have your leadership recognize your team for their accomplishments. Creating the public visibility of your projects will help make it easier for you to secure resources for the future and make you look like a super star. Superstars always get promoted!
If this sounds a little daunting I am here to help. As an OpFocus client you can request an account check-in. You can also benefit from our 1,000's of hours of experience through a formal planning engagement and our Strategic Roadmap offering. Reach out and lets get a jump on budget season together.