How to Get Started with OpFocus Growth Services
You're a RevOps leader at your organization responsible for scaling revenue and reaching growth targets. You have a team in place and your processes are ready but you aren't seeing the level of growth you imagined. You've engaged with consultants before and wasted resources, time, and money to learn they aren't able to tailor a solution to your needs. Now you're wary of bringing on another Growth Consultant. That's understandable.
Here at OpFocus, I've heard stories like yours before. We know why you may be hesitant and how frustrating it is to bring on a partner that can't help you move the needle. We work with teams (with problems like yours) to create a customized roadmap that addresses what's needed to achieve growth at scale.

In this article, I'll outline what Growth Services are, what's included in a project plan, the steps in this project, and how to determine if they're the right fit for your team.
What are OpFocus Growth Services?
It's important to first identify what OpFocus means when I say Growth Services. Although OpFocus is a consultant organization, we don't offer what many organizations refer to as "managed services." Instead, my team offers what we call Growth Services. These services take a more prescriptive approach to manage your projects. Our experts offer proactive recommendations, direction, and leadership to drive your projects forward. Discover a more comprehensive outline of the differences between Growth Services, Support Services, and Staff Augmentation.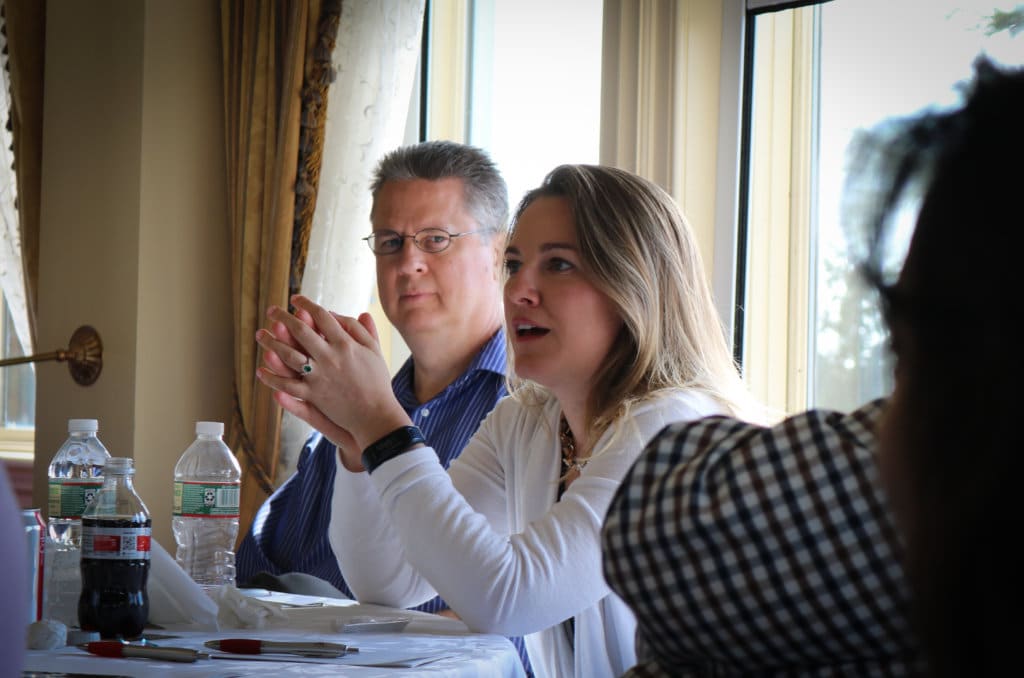 What's a Growth Services Project Plan?
Dig into the core issues at hand and craft a thoughtful plan to address them.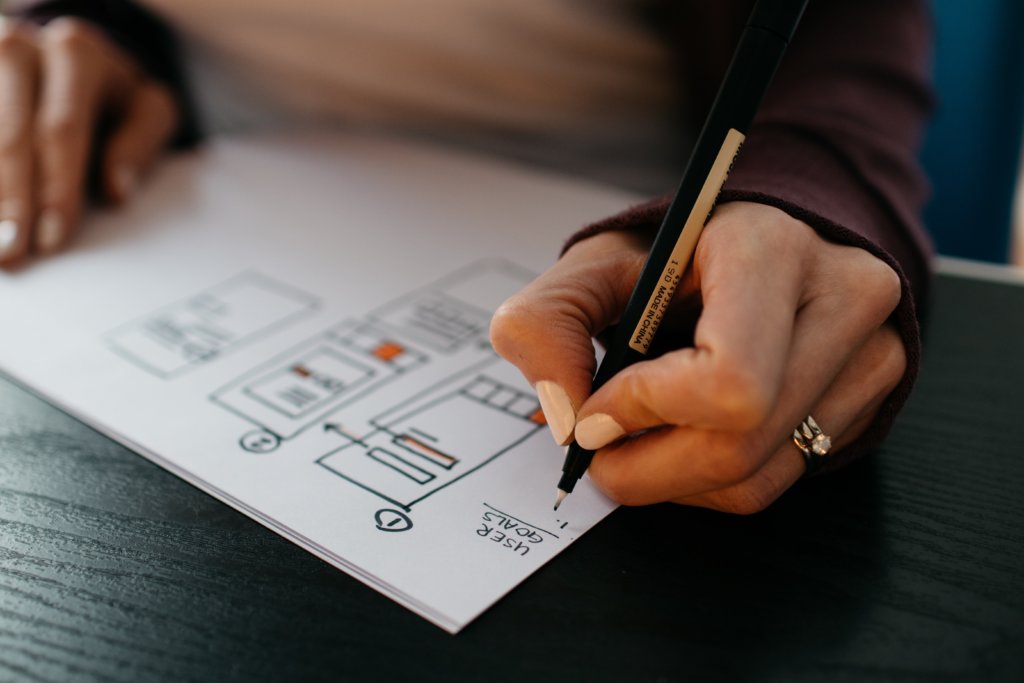 Once you have the chance to participate in a few discovery workshops, we'll begin building out a project roadmap. You likely have a sense of urgency when you bring us on and want to start working on your initiatives.

What we've learned from experience is that your projects and long-term goals are far more effective when you take the time to dig into the core issues at hand and craft a thoughtful plan to address them. You'll need to invest the time for this level of planning eventually and we find you're better off doing so at the beginning of a project.
After we've spent the first few discussions learning processes and explaining best practices, we'll cover outcomes your team can expect. It's important to loop in relevant stakeholders during these conversations. We spent the first few discussions getting to understand their processes and explain our best practices.

To get the best results, share all your issues and problems with us. Like a doctor, we need to know your current issues so we can accurately diagnose the problem and provide the right solution. We've worked with many clients to help them move past the roadblocks holding them back. We need to know where you're starting from and where you want to be so we can accurately connect the dots and chart your growth path.
Why is OpFocus' Growth Services Different from other consultants?
Dig into the core issues at hand and craft a thoughtful plan to address them.
You may have worked with other consultants in the past and had a bad experience. There are a lot of our current customers that have. So you're asking what makes OpFocus different. Why should you trust us when other teams may have let you down?
We look at your growth goals holistically and take the time to truly understand your starting point. This thorough evaluation at the beginning prevents problem down the line and ensures alignment between teams. We provide advice based on your current processes and company maturity by taking the time to fully understand your business in a way other consultants don't. As a result, we provide feedback based on an in-depth analysis.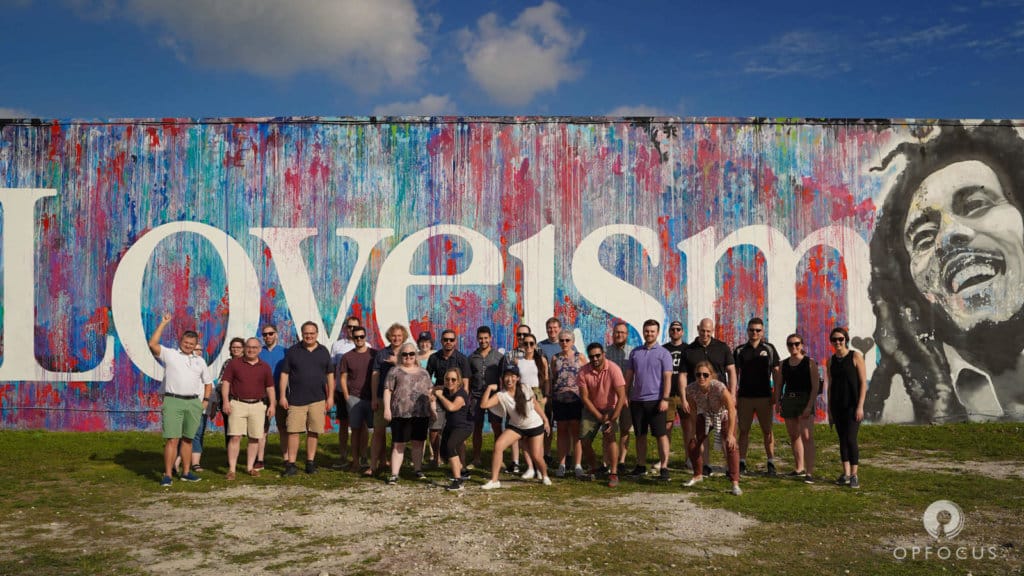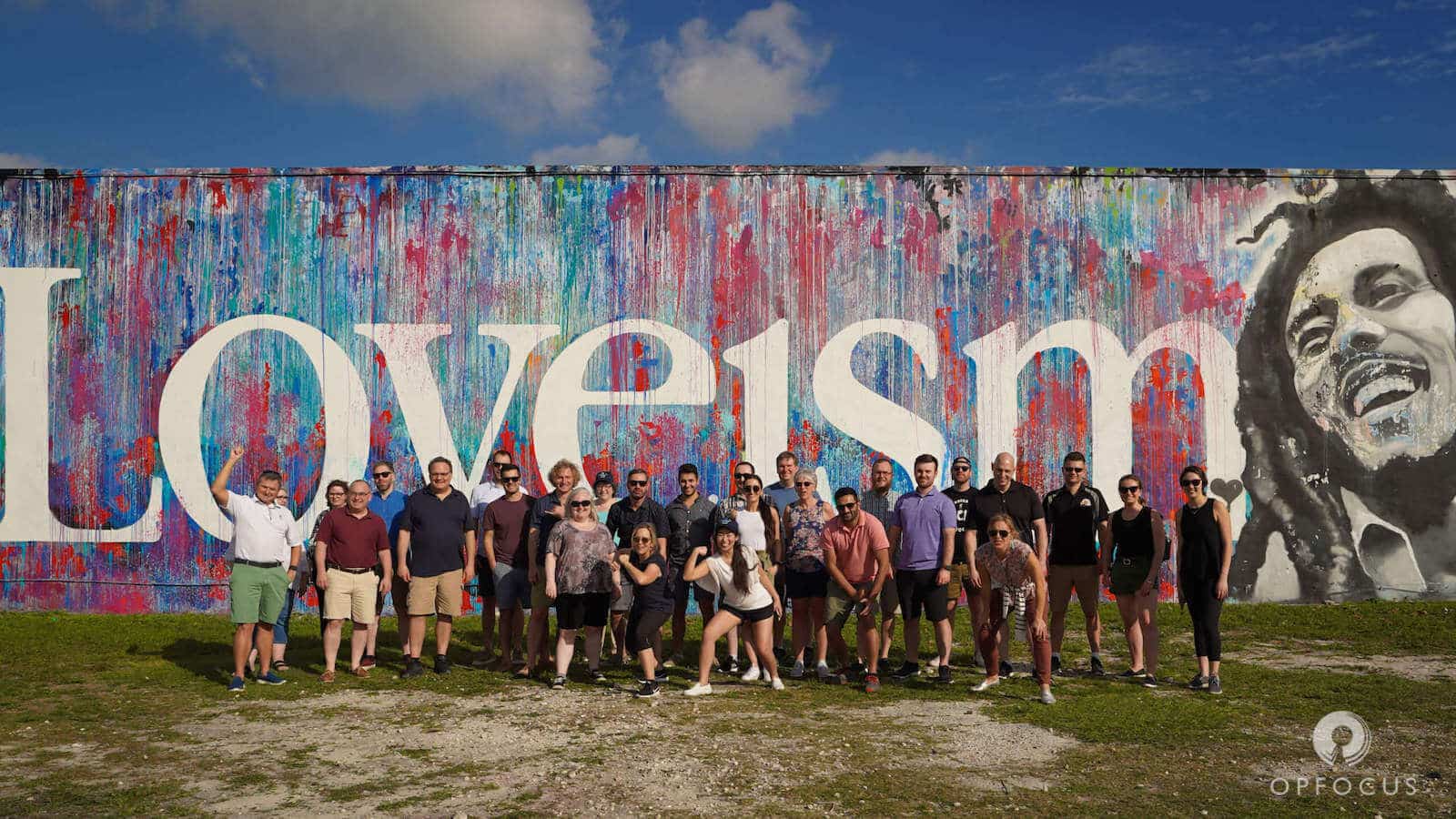 We care about your long-term growth, not simply immediate results. Since we spend time with your org and do a system audit, we can plan long-term solutions that make a sustainable impact on your organization. We then create a timeline for these initiatives based on the urgency of priorities.

You walk away with a document that outlines specific recommendations.

The final document not only provides recommendations but also context on why one direction is a better fit based on your goals. We outline why current processes will not work and why it's not the right fit. You don't receive a cookie-cutter "one-size-fits-all" solution but rather recommendations specific to your team, your process, and your goals. Your recommendations are based on industry best practices and what my team's seen work at similar organizations.
Another differentiator is our focus on the SaaS space. Working with SasS-specific companies in the same position, same growth aspirations, that face the same challenges as your team provides a unique perspective. We know what we're good at and who we can help succeed. Understanding your goals and where you stand now, we know what steps will enable you to reach your growth goals. If you want to double this year, then triple the next, we have a set of best practices and recommendations that will get you there. We're advisors who sit in a growth hub and interact with leaders in your same position every day.
What does engaging with Growth Services look like?
First Step: Discovery Calls
Growth Services projects begin with a series of Discovery Calls. These sessions are about providing a comprehensive understanding of your current team, tech stack, and processes so we can provide the most effective recommendations for your team.
Your first discovery call is typically a 30 min pre-kickoff call where we talk about assignments and scheduling a project kickoff.
Second Step: Assignments
After the discovery workshops, there are a series of assignments your team will complete. This includes a discovery questionnaire and a tech stack spreadsheet. You'll provide information on:
Your current tech stack.
Platforms you're currently considering.
How tools are currently integrated.
The time commitment will vary depending on your company's current processes but expect anywhere between one day to two weeks to complete. The exact timeline will depend on your current internal documentation.
Third Step: Discovery Workshops
The third step to getting started with Growth Services is to schedule a Project Kickoff session. This kickoff takes place over Zoom and will last around 1-2.5 hours depending on the budget, size, and complexity of your company. Prepare for this call by documenting your project desired end state, budget, and key stakeholders During this kickoff, we'll review the materials you've prepared as well as the contract.
Fourth Step: Subsequent Workshops
We'll also meet with stakeholders from your organization about their goals for this project and their vision of a successful outcome. Depending on the complexity of your project, this can include a few workshops or multiple sessions that span weeks. We are aware of how hectic your schedule is and would like to be as efficient as possible. We'll discuss our recommendations during subsequent Discovery Workshops. These follow-up sessions will be roughly 1 hour and scheduled about a day apart.
What do the first 90 days of a Growth Service Project look like?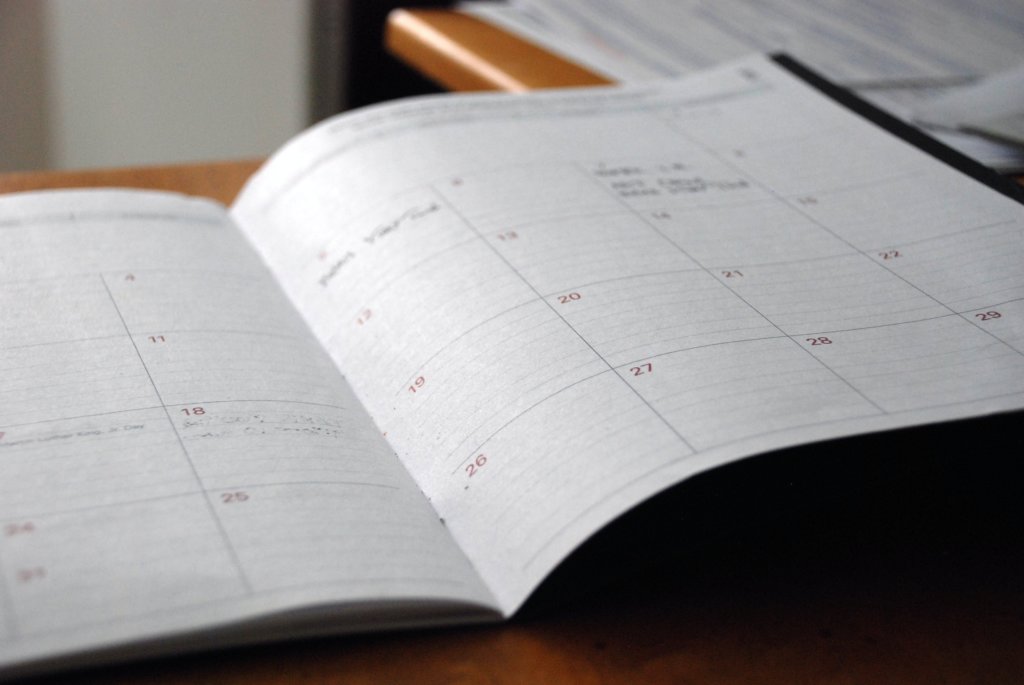 One of the biggest questions you have is about results. I can hear you asking, "When can I expect results?" and "What do the first 90 days look like?" These are questions we hear often in the strategy process.
To answer this, it's best to outline the various growth levers we'll pull and what goes into the first 90 days. This time will focus on understanding your growth goals, your timeline, and key integrations through discovery workshops. We find taking the time to truly understand your goals and processes makes it possible to craft recommendations that are specific to your needs and realistic to implement. Once you've completed several discovery workshops you receive a Growth Services Project Plan.
Is Growth Services a good fit for my team?
When are growth services not a good fit?
Although we'd love to say Growth Services are a great fit for any team, that just isn't the case. There are situations when your team is focused on survival, just in need of additional bandwidth, or doesn't want the level of prescriptive advice that comes with Growth Services.
Organizations scaling back:
Teams that are eliminating positions and scaling back platforms due to lack of funding typically aren't in the position to consider long-term growth targets. When organizations focus on survival, they are not in the position to bring on Growth Services.
Teams working through a backlog:
Growth Services aren't the best fit when focusing exclusively on clearing tech debt. These are teams that only need extra bandwidth. The strength of our Growth Advisory team is providing insight on how to best move forward and improve processes. In this situation, teams are best off bringing on Support services or Staff Augmentation.
When you don't want pushback:
Similar to the above scenario, Growth Services revolves on leveraging experience and expertise. Consultants will advise against certain ideas and provide prescriptive advice based on our years in the market, we know what works and what doesn't. We will push back on ideas that don't adhere to best practices or when we know there's a better path forward.
When are Growth Services a good fit?
So when are Growth Services the right fit? The short answer is any company that wants to scale. Our consultants shed light on where your team is doing well and what you should do to reach that next level of growth.
Looking to Scale
Any team interested in scaling growth are good fits for OpFocus Growth Services. We've worked with teams that have processes they thought worked perfectly, but under the hood there was a lot of room for improvement. Growth Service advisors know where to look and know what improvements teams like yours need to rapidly scale business.
Unicorn Ambitions
If your team would like to become SaaS unicorns and reach the same level of growth as companies like Seismic and Sisense, you're a good fit for Growth Services. Companies that want to 2x, 3x, or 4x need a deep analysis of their processes to identify what processes are holding you back. This enables your team to best focus your efforts on the areas that have the most impact.

Your team already has a lot of the pieces in place to make this happen. Now it's time to bring on the guidance of industry leaders who have scaled at this ambitious rate before. My team is ready to be your partners in SaaS growth and an extension of your RevOps team. Let's set you on the path to hypergrowth!
How do I bring on OpFocus Growth Services?
Take the next step by completing the growth assessment on page 5 of any of our Guides to Operational Excellence. You'll create a tailored profile outlining your organization's strengths, areas for improvement, and a recommended first project. If you're ready to start your growth journey now, reach out to one of our SaaS Growth Advisors for an introductory call to discuss your team's ambitious goals!