Fixing Existing CPQ Issues: How CentralReach Built Out A Powerful New Implementation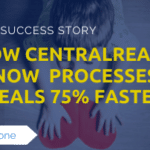 Burlington, May 28, 2020 – OpFocus, a leading Salesforce implementation consultancy for SaaS companies, today announced that CentralReach engaged it to fix existing Salesforce Configure Price Quote (CPQ) issues and build out a powerful new implementation. OpFocus helped the health technology provider gain critical insights into its sales movement and client contracts. CentralReach creates renewals and amendments nearly instantly and processes deals 75 percent faster. Using CPQ, the company helps Applied Behavior Analysis (ABA) practitioners quickly obtain the capabilities needed to meet changing business requirements during the pandemic.
CPQ is deemed essential by many SaaS companies. It makes it easy to track subscriptions and key metrics like monthly recurring revenue (MRR) and annual recurring revenue (ARR). CentralReach had hired a consultancy to implement CPQ. However, according to Ben Bryer, CentralReach's Director of Business Operations, it quickly became apparent CPQ wasn't configured the way it should have been. CentralReach couldn't rely on CPQ and had to do workarounds.
"The benefits we could get if CPQ was implemented correctly were too vital to have us continue with the previous vendor. The moment I realized they weren't cutting it I knew I had to engage OpFocus," said Bryer. "OpFocus is encyclopedic about CPQ. They also have an inherent sense of the data and insights a SaaS company needs. OpFocus knew exactly how to implement what we needed in order to get the most value out of CPQ. Their experience and knowledge made the decision a no-brainer."
The OpFocus engagement began by identifying and fixing existing CPQ implementation problems. Then they tackled the build out. Today, CentralReach realizes game-changing benefits:
Trustworthy, Reliable Data, All in One Place
Before, it was difficult to get an accurate handle on things like renewals, which could include new products, expansion or contraction of existing products, and products falling off the order. "Now we see and do everything in one place. And we know the data is reliable," Bryer said.
New Insights into the State of the Business
CentralReach can confidentially look at an account and see what the client is subscribed to. In addition, they can easily see whether they're making money on a deal, or if it's a net neutral or negative deal. They can see where business is growing and dropping. They can measure product churn and easily determine MRR and ARR.
Simplifies and Speeds Processes
CPQ's data accuracy and automation deliver time savings across the board. For instance, CPQ instantly creates renewals. And to make amendments, the reps just press a button. The finance team processes deals 75 percent faster since they no longer have to do a lot of manual investigation. In addition, the Financial Planning & Accounting function, which handles reporting for the executive team and the board, expects to cut report creation time in half.
Enhances Ability to Meet Clients' Evolving Needs
CentralReach's clients are making changes to adjust to COVID-19 realities, such as shifting to telehealth. When they request new items from CentralReach, they need them urgently. "CPQ increases our visibility into what our clients currently have and what additional solutions can make it easier for them to serve their own customers," said Bryer. "Our reps don't have to ask clients as many questions. They don't waste time on paperwork or sifting through form fields. CPQ helps us help our clients by eliminating as much friction as possible."
"CentralReach serves an important audience: practitioners who help people with autism. Knowing how vital CPQ is to their business, we're thrilled they chose OpFocus to 'rescue' and extend their implementation," said David Carnes, Founder and CEO of OpFocus. "Helping CentralReach execute on their CPQ vision and to realize such significant benefits was extremely rewarding."
For more information, read this OpFocus and CentralReach case study.
About OpFocus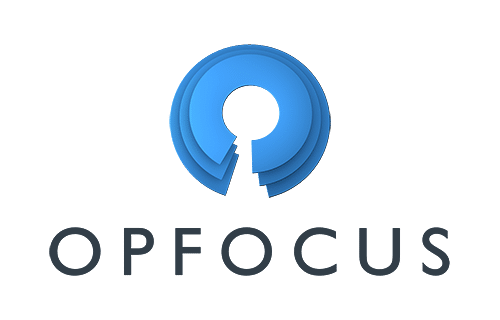 Since 2006, OpFocus has helped 500+ clients in over 2000 projects to increase revenue, reduce costs, automate processes, and operate more efficiently than ever. Working with marketing, sales, support, and operations teams, OpFocus is the leading strategic Salesforce consultant for SaaS companies. OpFocus is headquartered in Burlington, MA. Follow us at https://twitter.com/OpFocusInc
About CentralReach

CentralReach is a leading provider of end-to-end practice management and clinical solutions that enable applied behavior analysis (ABA) clinicians and educators to produce superior outcomes for people with autism. The company is revolutionizing the ABA space with cutting-edge solutions including precision teaching, clinical data collection, scheduling, billing, learning management, fully digital evidence-based programming and more. Trusted by more than 85,000 clinicians and educators, CentralReach is committed to ongoing product improvement, market-leading industry expertise, world-class client satisfaction, and support of the ABA community to propel industry practitioners into a new era of excellence. For more information, please visit www.centralreach.com or follow on LinkedIn, Facebook, and Twitter @CentralReach.