How to Evaluate Your Tech Stack During Post-Merger Integration
When a company acquires another organization, the transaction itself is only the beginning. The real work comes during post-merger integration, when stakeholders have to make hundreds of decisions about people, processes, systems, data, and governance.
Tech stack consolidation is one of the foremost concerns for merging organizations. You have two Salesforce instances, two marketing automation tools, two data enrichment tools…and two sets of pretty much everything else. You need to streamline, but how do you decide which tools stay and which ones go?
In this post, we'll outline a framework for evaluating what tech tools and processes to keep and what to retire in the post-acquisition period.
Evaluating Tech Stack and Processes
The idea of evaluating your tech stack assumes that you are open to incorporating elements of both organizations in the process. This approach is preferable to assuming that the acquiring company "wins," which overlooks a natural opportunity for improvement across the business. An organizational merger is a great time to take a holistic view of the assets each company has available. Integrating the best of both organizations will provide the best results.
While it's possible to perform a standalone evaluation on tech tools and platforms, we recommend trying to assess how well each tool works in context. Evaluate the processes that are most central to your business so you can see how the tools are used within those processes.
This evaluation involves completing three simple (but not easy) steps:
Step 1: Gather your stakeholders and identify critical processes
Bring all your RevOps decision-makers into the room together for this discussion. Both companies should be well-represented; if the conversation that follows is one-sided, the decisions will be, too.
Working as a team, list out the 5-10 processes, including their related tech stack components, that are most important to achieving the purposes and objectives of the integration. You'll eventually do this with every process in the business, but for now, keep things manageable.
Include all relevant technology in your list of processes:
major platforms such as your ERP system and your CRM (Salesforce)
surrounding applications that support lead generation, marketing automation, data enrichment, forecasting, etc.
tools that support internal communication and infrastructure, like project management, video call, document management, messaging, and even payroll tools
Populate a matrix with this information for both organizations so that you can do a head-to-head comparison.
Step 2: Evaluate each process
One at a time, walk through how each organization handles their version of the core process. Allow time for "show and tell" if needed. Have a dialogue based on these prompts:.
How effective is the process in driving behaviors and producing results? Determine whether the process consistently reaches its key metrics (new logos, customer satisfaction targets, etc.)
How mature and efficient is the process? Some processes are effective but too driven by manual work to scale. Automation and sophistication indicate that the process may continue to work well in the future.
How complete, accurate, and meaningful is the data produced via this process? You'll need to work with this data during your data migration after the acquisition. But you also need to decide how to structure your data after the migration to support growth plans.
How well-adopted is this process? The best processes are user-friendly and can be implemented thoroughly, but the true measure of their effectiveness is whether they are being used. Flag any areas where teams are using workarounds to get the job done.
Step 3: Make decisions
No matter how much detail we go into here, this step will always seem oversimplified. After the evaluation exercise, take a step back to see where you've ended up. Based on what you discovered, what systems should you keep, retire, or even merge to create something better?
You may identify an area where the process works well but the technology to support it doesn't. You'll need a new tool. There may also be instances where you want to replace a manual step in a process with a tool that can automate the work.
This evaluation can help you avoid one of the biggest traps of post-merger integration: letting people go too soon. Once you identify the tools you want to keep, you can quickly determine if you have the right people to manage those tools—and who needs to stay on board for you to move forward.
As you dialogue, you'll probably call out areas where more governance is needed as well. An acquisition often leads to more hands in the pot. One of your next initiatives should be developing a plan for standardizing behaviors and policies across the newly merged organization.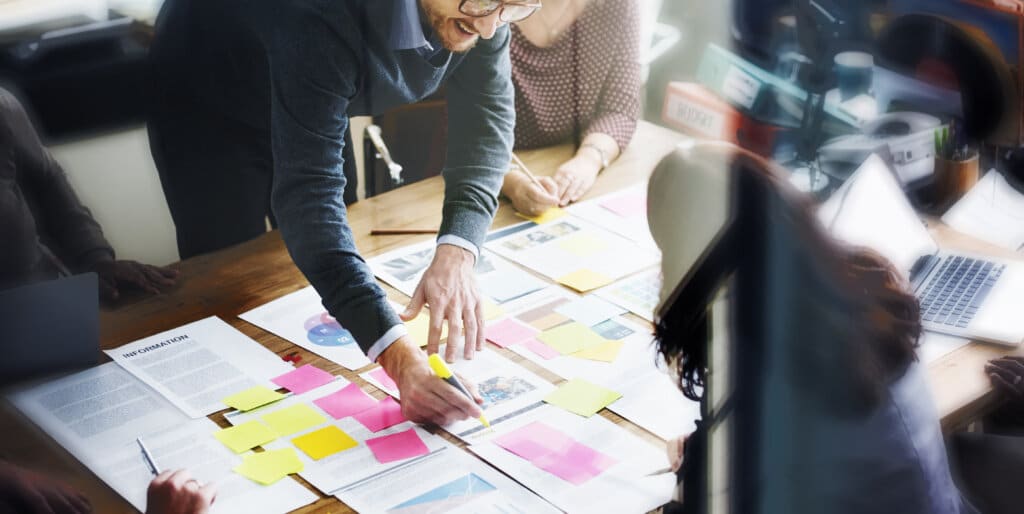 How to prioritize projects after an acquisition
While the business process evaluation will provide many answers, it will also lead to more questions, including, "What do we do first?" Without a way to prioritize the list of to-dos you've just generated, you'll leave this evaluation feeling completely overwhelmed.
The first thing you need is a strong internal steering committee to determine which acquisition-related initiatives are most important. You may also want to engage a Salesforce consulting firm with experts who have completed dozens of post-merger integrations to advise, develop, and execute your post-acquisition plan. To learn more about the benefits of a Salesforce consultant, check out our recent article, "Why Do I Need a Salesforce Consulting Firm?"
At OpFocus, we regularly help high-growth SaaS companies with all aspects of acquisition integration. If you're interested in speaking with one of our Growth Advisors, contact us today!