Top 4 Tools for a Best in Class ABM Tech Stack
Account-based marketing (ABM) is a proven strategy for helping companies find more opportunities, close more deals, increase deal size, and cultivate happy customers. If you're a high-growth SaaS company leveraging ABM, your go to market strategy—and your tech stack—need to align accordingly.
With an ABM approach, account info will pass through many hands in your organization. Marketing, sales, and customer success teams need to be able to:
agree on the definition of an account
determine that an account meets parameters that fit your client profile
have visibility into the information they will need to interact with that account
There are dozens of ABM/ABX tools on the market that offer value to companies using ABM. But without a firm foundation in place, you won't be able to effectively leverage best in class platforms to produce best in class results.
Before you invest in expensive tools that can cost anywhere from $10K to upwards of several hundred thousand dollars per year, make sure you've built the foundation for your ABM tech stack with these four types of tools:
ABM Tech Stack: 4 Tools for Getting Started
ABM Tool #1: CRM platform
Primary purpose: Single source of truth for customer data, manage entire customer lifecycle
Who uses it: Most of your organization. Marketing, sales, contracting and legal, finance, professional services, client success, customer service.
Yes, it all begins with your CRM. While other tools have several viable options, Salesforce is by far the best choice to help high-growth SaaS companies manage customer data through the entire customer lifecycle.
Salesforce has been the top-ranked CRM worldwide for nearly a decade, and with good reason. No other platform is as robust, technology-forward, or capable of providing a 360 degree view of the customer over their entire lifecycle.
ABM Tool #2: ABM/ABX platform
Primary purpose: Account-based engagement, account monitoring, intent data, market intelligence, orchestration
Who uses it: Marketing, Sales, and Customer Success
Recommended platforms: 6Sense, Demandbase, Terminus, Tribilio
An ABM platform, according to Gartner, is "a technology that enables marketers to run ABM programs at scale, including account selection, planning, engagement and reporting." This is the only one of the four foundational tools expressly designed for ABM.
ABM/ABX platforms leverage marketing account intelligence and help marketing and sales departments target specific accounts that align with their ICPs. These tools use a multi-channel approach to gather intent data, deliver personalized content, monitor accounts, and keep teams coordinated. Big data, machine learning, and AI are important components of ABM/ABX platforms.
ABM Tool #3: Sales Intelligence Platform
Primary purpose: Lead/contact data enrichment
Who uses it: Marketing, sales
Recommended platforms: ZoomInfo, LinkedIn Sales Navigator, Seamless AI, Slintel
There are also industry-specific platforms, such as Definitive Healthcare for the healthcare space.
An ABM/ABX platform provides robust data at the account level. But within that account, sales and marketing teams need to identify individuals they can target and reach out to. For that, you need a sales intelligence platform.
Sales intelligence tools gather data from public websites and organize it into massive databases, which sales and marketing teams use for data enrichment on specific contacts. These tools can help shorten sales cycles, qualify leads more quickly, and keep customer data up to date. They can also be used for prospecting new target accounts.
ABM Tool #4: Marketing Automation Platform
Primary purpose: Marketing automation, email marketing
Who uses it: Marketing
Recommended platforms: Marketo, Pardot, Hubspot,
Marketing automation offers a way to share content beyond your website. Automation is key, both for marketing at scale and for sending targeted content. Marketing automation platforms send personalized content based on contact behaviors as well as the robust data obtained from a sales intelligence platform.
These tools are most closely associated with email marketing but function across other channels as well. Marketing automation includes not only a way to deliver campaigns but also robust reporting to help teams measure campaign effectiveness and optimize for the future.
For further reading on our recommended marketing automation platforms, check out our recent article, Which Marketing Automation Tool is Right for Me?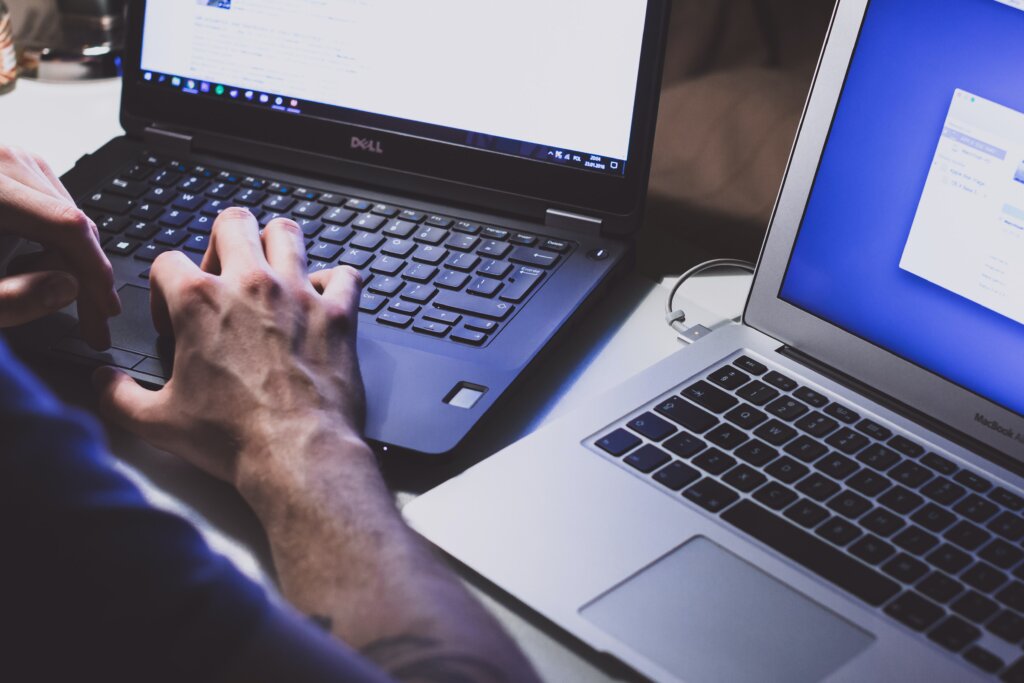 Adding to your ABM Tech Stack as You Grow
As your company continues to mature, you'll want to incorporate many other ABM tools and platforms into your tech stack. However, it's critical that you don't overinvest before you have your foundations in place.
Once you have successfully integrated the four foundational tools—a robust CRM, an ABM/ABX platform, a sales intelligence tool, and marketing automation, you may want to consider tools and platforms for:
attribution
routing/assignment
content experience
content management
orchestration/intent
intent data
email signature ads
chat
account data enrichment
sales sequences and scheduling
call coaching and analysis
renewals
upsells and expansions
You won't necessarily have to acquire a dedicated tool for every function in this list! Many platforms are multifunctional, and the optimal ABM tech stack for your company will depend on the capabilities of the suite of tools you select.
Of course, if you're like many high-growth SaaS companies, your organization's tech stack already feels unwieldy and overly complex. If you'd like to get perspective on tech stack consolidation, check out our recent article, Ask Me Anything: Strategy for Tech Stack Consolidation.
If you'd like to speak with an OpFocus team member about building your ABM tech stack, get in touch today!