Why You Should Consider Attending Dreamforce 2011 this Summer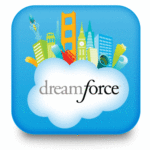 Dreamforce is the top Salesforce automation and marketing automation event and is taking place from August 29 to September 2, 2011. It is a melting pot of sales and marketing experts, entrepreneurs, social savants and cloud computing visionaries. If you work for a company that uses Salesforce or you are looking to learn about the latest in web-based automation Dreamforce is the place to get started.
Here's 5 reasons you should consider attending Dreamforce this Summer:
1. Learn Something New
Attending Dreamforce gives you so many chances to learn about Salesforce.com and speak with like-minded people about how they utilize the platform. From industry experts to prospective customers, everyone comes to Dreamforce with something to offer. Besides Salesforce.com tracks for Administrators, Developers, Sales, Marketing, IT and others there are over 400 breakout sessions throughout the event covering topics such as Content Marketing, Agile Development and Building your Social Enterprise! View the entire agenda to see what Dreamforce has to offer.
2. Get the Latest Updates from Keynotes
Salesforce.com has been ranked as the #1 Most Innovative Company in the World by Forbes Magazine. Every year Mark Benioff address customers, partners and prospects and has been known to announce some of the latest innovations focused on your success including AppExchange (2005), Apex (2006), Visualforce (2007), Sites (2008), Chatter (2009), and Database.com (2010). The Keynote is also a chance to hear Salesforce.com customer success stories and use cases and is sure to offer some great takeaways. So don't miss out!
The CloudExpo is the perfect time and place to see all of the latest apps and vendor offerings. The Expo floor will have demonstrations from all of the vendors and sponsors and Cloud leaders. In addition you can take advantage of free CRM clinics, view demos of features from the upcoming Spring 2012 release as well as the latest AppExchange demos. Be sure to catch a clinic on Chatter Live!
4. Network with Peers
As with any industry show, Dreamforce will prove to be the best networking event of the year. With 30,000+ attendees you are bound to come away with some new friends, a number of leads and perhaps a few opportunities. Be sure not to miss the Cloud Expo Welcome Reception and the Cloud Expo Networking Reception. Both will prove to be great opportunities to meet fellow attendees and let's not forget about the Cloud Crawl on Thursday night! If there is any confusion about these events please message me on twitter!
5. See Metallica at the Gala
Is there much else to say here? If you like to work hard and play hard, then a great way to kick back after a long day is to rock out to the sound of Metallica! This is guaranteed to be the party of the year!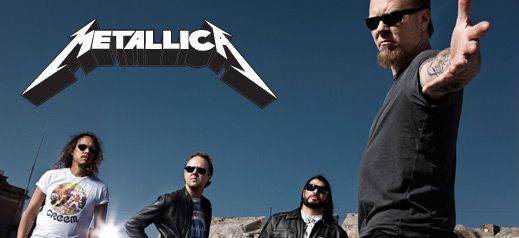 And if that wasn't enough to get you to register for Dreamforce, here is a another reason:
Bonus Reason: Meet the OpFocus Team
That's right! The OpFocus team will be at Dreamforce to soak in all the information that Salesforce.com has to offer and meet with old and new friends alike. If you are a customer, a friend or a fan of OpFocus, please let us know if you will be attending Dreamforce. We would love to see you there!