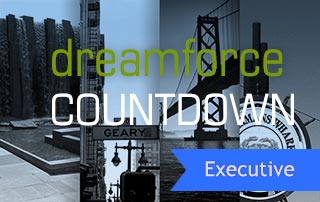 Going to Dreamforce? We asked the OpFocus team to share their insider tips and favorite "off the beaten track" activities to meet friends and colleagues.
What are your favorites?
Please share in the comments below or Tweet us: @opfocusinc
You must arrive very early to get into keynotes or the concert.
Even if you've reserved a seat, if you are late it may be gone.
The indoors can be overly air conditioned so remember to bring a warm sweater, scarf, or shawl.
Bring a mobile battery to charge gadgets. You will at least be charging twice a day if not more.
Remember the sessions may not be right next to each other and the crowds don't move quickly. Plan accordingly.
Wear comfortable, comfortable flat shoes.
Never go anywhere without your badge. You'll need it to get boxed lunches, enter hotels, venues, and all sorts of events.
---
DAVID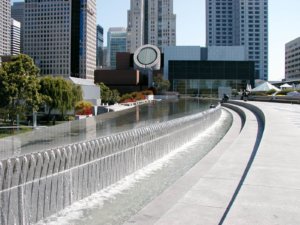 Yerba Buena Gardens is my absolute favorite place to escape to at Dreamforce. It is right above Moscone North [Link to map].
It is perfect for meeting spot for coffee or lunch, or just to catch your breath during Dreamforce. I have had back to back to back lunches. Favorites include their Masala Chai.
Millennium is a GREAT gourmet vegetarian restaurant and an easy 10-15 min walk from the Moscone. [link to map]
MJ
Anyplace on Fisherman's Wharf where I can get a bowl of chowder, then sit and watch the world walk by. It's especially great on a chilly day.
If you like really tacky stuff (I do), the Ripley's Believe It Or Not museum. [link to map]
JESSE
Mission Chinese – Awesome specialties such as Kung Pao Pastrami, Salt Cod Fried Rice, & Chicken & Eggplant Dumplings. Just note that they don't take reservations or parties larger than eight. [link to map]
Zuni's – amazing fresh organic French & Italian cuisine!  Catch a cab down Market St and enjoy! [link to map]
JARIN
Favorite West Coast Clam Chowder: Sourdough bread bowl clam chowder on Pier 39/Fisherman's wharf. Can't beat having the sea lions bark in your face while you eat! [link to map]
Favorite activity around SF: Getting a cappuccino in Sausalito and watching the fog come into the bay over the bridge!
Favorite shop in SF: Crazy Shirts. There's a store in Ghirardelli Square and in Sausalito. Great place for gifts!
Favorite day trip: Sonoma is a 2 hour drive away, and way more approachable than Napa for wines, artisan cheeses, and also hot springs! Warm up the weekend before or the weekend after!
We can't wait for Dreamforce 2014.