Ten Things I Think About Chatter Today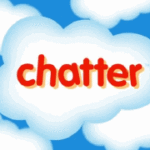 Chatter is ready for prime time. It has taken Salesforce a handful of releases to piece together a compelling feature set- but Chatter is now worth a serious look for your organization. This is especially true as more and more people are accustomed to features on Facebooks and LinkedIn.
Chatter requires almost no setup for admins– for most of you it is already on. Admins should:

Review the Chatter related Tabs to decide which to make visible to Users.
Decide if Users can invite coworkers and outsiders (ie Customers) into (secure) Chatter groups
Adjust Chatter Feed Tracking to limit the number of auto updates that are generated. Less is more. For example, on the Opportunity Object, you might limit Chatter Feeds to Stage, Close Date, Amount and Owner fields.

Chatter requires little setup for Users. Admins should:

Ask Users to populate their Profiles.
Encourage Users to adjust the many email preferences for Chatter updates.
Make Users aware of options for Chatter Desktop and Chatter Mobile.

Similar to what must have happened when email was introduced into companies in the 1990s, Chatter requires some forethought as to handling change management within your organization.

Seed Chatter with some well thought out Groups.
Provide guidance on what is appropriate and what is not.

Management can use Chatter to stay involved.

Set aside some additional training time for management, to help them understand that this tool gives them new insight into what's going on within the organization.
In particular show management how to follow specific records and search.

Chatter Files (of up to 100Mb) can leverage the TON of file storage that you are likely not using. An EE system with less than 20 users, and no extra storage purchased, will have more than 17G of file storage!
Internal teams (and their externally invited guests) can use Chatter Groups to collaborate. Some examples include.

Sharing insight into competitors
Working with a Partner on a joint proposal
Planning the company summer outing

Searching through Chatter can be incredibly valuable, though it is not obvious how to do it. Start by entering your search term in the main search window. The default search results will show you Records, but not Chatter. Simply click the "Chatter Updates" button in the top left corner to rerun the search through Chatter posts and feeds.
Using Dashboard Component Snapshots in Chatter is simple. Turning the feature on, however, requires an admin to make one more step than you'd expect. First, under Report and Dashboard User Interface Settings in Setup, enable "Dashboard Component Snapshots". Second, enable Feed Tracking for Dashboards under Chatter settings in Setup.
Chatter helps you build corporate knowledge. Think of it as a water cooler mechanism for sharing and retrieving corporate knowledge and experience.