Success Story: A Customized Pardot Implementation for Everseat
Each business holds a unique set of needs and pain points that Pardot, B2B Marketing Automation by Salesforce, can solve for, making each implementation a unique experience. Business models, data and company size, marketing need, internal resources and user experience are only a few of the elements that drive the focus of implementations. In order to ensure a successful launch, it is imperative for partners (like OpFocus) to understand their client's business in addition to short and long-term goals.
Everseat, a startup company with a revolutionary tool that allows users to find and book open appointments from their smart phones, hired OpFocus to customize an implementation strategy that would be as flexible and fast paced as their organization. A traditional A-Z implementation path would be a cumbersome process for this innovative and fluid company. Everseat had too many moving parts, key players wearing multiple hats, and aggressive timelines that often changed with short notice. Because of this agile and lively atmosphere, it was vital for OpFocus to work at the speed of the customer – sometimes lightning fast, other times slowing things considerably – and remain highly perceptive to evolving needs throughout the process.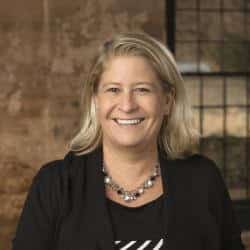 Vice President of Marketing, and wearer of many hats, Kristen Shaab, was a key stakeholder in this project and one of Everseat's Pardot administrators.
She noted, "With the amount of work to do – and the velocity at which it needs to be achieved – it was important for me to work with someone who could strike a balance between taking the reigns when needed, but also be cognizant that Pardot was a new system to Everseat and that we needed to be brought up to speed as quickly and seamlessly as possible."
Finding that balance meant OpFocus had to be flexible and increase the consultant workload and adjust training sessions to teach Everseat various concepts at a later time. That "later time" was tricky to find, given the demanding Everseat schedule, but weekly training sessions with flexible timing helped with that.
The customized implementation plan was concluded with training developed specifically to the needs of the Everseat team. As they ramped up their use of Pardot, they inevitably crossed hurdles and barriers to which they had probing questions, often relating to their specific business and marketing model.
"OpFocus did a fantastic job of ramping us up to speed on the functionality of Pardot – both operationally and technically – as well as providing easy to follow guidance during hands on training sessions when we hit obstacles while learning the system," said Shaab.
This custom training approach (which evolved traditional training programs into guided sessions related specifically to Everseat's business need) enabled the team to learn and adapt at speed relative to their organization's daily pace.
"Ross was very perceptive to the tone of the training session and would adapt accordingly", says Shaab. "There were times when he felt certain pieces weren't digested and would return to the subject to ensure we were comfortable. Other times we had already worked through that piece of the system internally, and he would highlight key features before moving on to something else. There was a high focus on training efficiency as well as being comfortable in the system, and it was extremely valuable to me and my team."
This successful implementation can be credited to flexibility, agility and a strategic consultative approach that directly responded to the business and marketing needs of the client. Every organization is different, and a good software implementation is always prepared for any pivotal changes that may arise.
If you're considering a partner for Pardot implementation and optimization, contact OpFocus to learn more about our strategic approach to customer success.