So you wanna be a rockstar, or at least a Salesforce Administrator?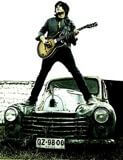 So your company finally decided to get serious about CRM, and you've heard about the rest, and now you've picked the best:  Salesforce!  But your system goes live in two weeks, and you need to get up and running, certified, sound like you're an expert to everyone from the CEO to the danged-if-I-know, and you're not sure where to start?  Don't worry, Salesforce has you covered!
Free Online Content (and information on paid content, too)
First, go here to access free online courses, even if you don't have Salesforce yet.  In just a few hours, you can have the basics of Salesforce under your belt.  Courses include:
For all users; covers Salesforce CRM concepts, terms, and setup. Learn how to navigate, search for information, modify personal settings, and find help.  (20 mins)
For administrators; covers basic application setup. Learn to define the company profile, manage users, understand user profiles, and manipulate data.  (48 mins)
For all users who want to generate reports and analyze Salesforce CRM data. Learn to create reports to strategically analyze campaigns, leads, accounts, contacts, opportunities, forecasts, cases, solutions, and documents.  (30 mins)
Second, Salesforce has lots of free online training videos to get you up to speed.  Once logged into your system just click on the help link next to your name, and then click on the help tab when the new Salesforce Help & Training window opens up.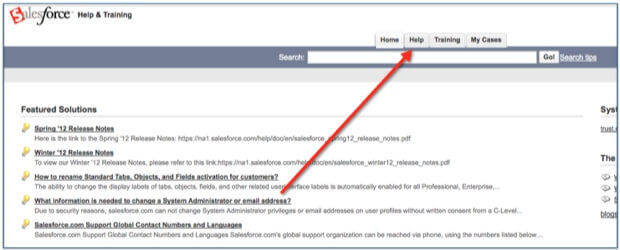 Then select the System Administrator role from the drop down menu, click, View Classes, and you've got a whole list of videos to choose from, including:
Salesforce.com Fundamentals
Admin Fundamentals: Setup
Admin Fundamentals: Customize
Sales Representative Fundamentals
Campaign Management
Reporting Fundamentals
Dashboard Mechanics
Advanced Importing
Customer Support Fundamentals
Admin Workshop
Further, if you're lucky enough to have a Premier Success Plan, you have access to the entire Salesforce online training library.  Please note that a Premier Success Plans is an additional cost (15% of license list price for Professional and Enterprise editions, or about $10 more per user/month), but can be invaluable as you ramp up on the system.
Finally, if you want to practice your budding System Administrator skills in a safe environment, you have several options, including creating your own private, free, fully functional Developer Edition org at developer.force.com.  Developer orgs are a GREAT way to try out functionality you are considering for your system. All you have to do is sign up!
Ask for Help
Salesforce has an amazing community of users that are happy to help each other out!  Post a question at Success.salesforce.com or on one of the developer forums on developer.force.com, and you'll have an answer in no time.
Get certified
After you've watched some training videos, created your own Developer Org, and learned your way around, you will be ready to get certified!  Here a couple of links to help withthat process:

An unofficial Exam at Proprofs.com made up of a 144 questions from the Knowledge Checks at the end of all Administrator training videos.

 
Photo Credit: Valeria C Preisler