Readying for a New Salesforce.com Release
Salesforce's Spring 12 release is upon us. Are you ready? Here are a few quick thoughts for getting the most out of one of the three new releases from Salesforce each year.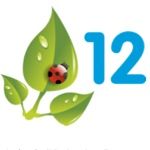 In the months and weeks prior to the new release, consider signing up for pre-release org, to try out new features. They're free and you can find them on developer.force.com.
Knowing when the release will go live in your org is a good thing. This is especially true in those cases when features are activated during the release by default. (Chatter, anyone?) Typically Salesforce spreads out new release rollouts over two consecutive weekends. As I type this, about 1/3 of the servers worldwide have now been upgraded to Spring 12, and the rest, like our own, will not be until next weekend. You can find details of the next release's schedule in the Release Maintenance Window section of trust.salesforce.com's System Status page.
Each release has a website with videos, full release notes, and other resources in a one-stop location for your benefit. Prior to the upgrade of your system, you can find release overview at http://www.salesforce.com/customer-resources/releases/spring12/ (simply swap out the name of the particular release for "spring12"). Once your system has been upgraded, a "Discover Spring '12" button appears on the righthand side of your Home Tab, once logged in to your system which takes you to the same place.
Salesforce's constant innovation through three annual releases definitely keep us on our toes. I find that stepping through the Release Notes in a Developer Org and trying out each new feature is a must for getting the most out of each new release. Don't shy away from flipping through Spring 12's 182 pages of Release Notes!