Jump Start Your Wave Engine for Sales
Wave Platform
Salesforce announced the Wave Platform two years ago at Dreamforce. Since then, Wave has revolutionized the way we look at data. Taking in the tedious ETL processes and packaging them up into user friendly, wizard driven approach, Wave was readily built for businesses to start analyzing their data in much more meaningful fashion.
App Revolution
One year after was wave launched, Salesforce did something new by bringing Apps to the Wave platform. The Sales Wave app was the first to be released in the Analytics Cloud portfolio. The Sales Wave app makes it easier for Sales users to analyze Sales data.
Read below for a brief overview of the out-of-the-box featuers included in Sales Wave.
1. Easy Configuration
Configuring the Sales Wave app is easy. Simply answer a few questions in a wizard-style configurator and Wave platform will take care of the rest.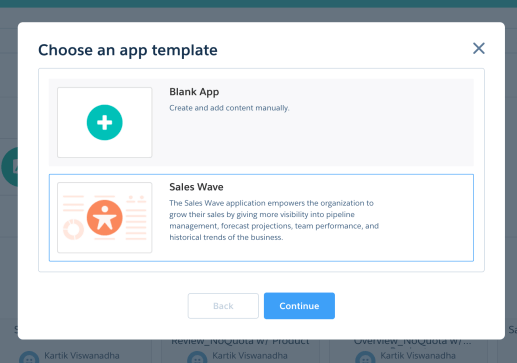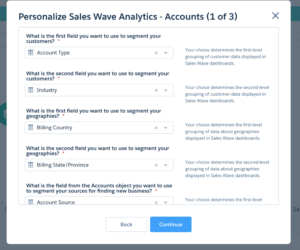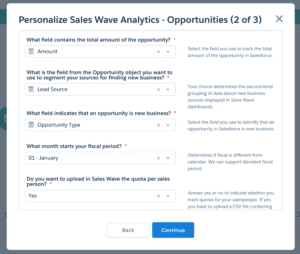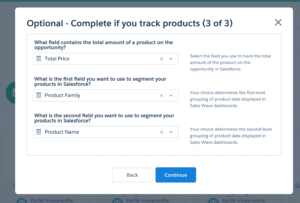 2. Sales Wave Dashboards & Datasets
Below is the list of pre-built Datasets and Dashboards that are auto-generated based on the configurations you selected during the initial app creation process.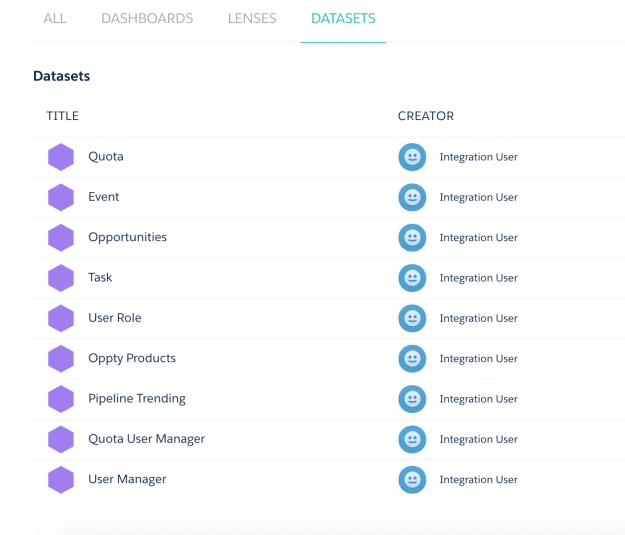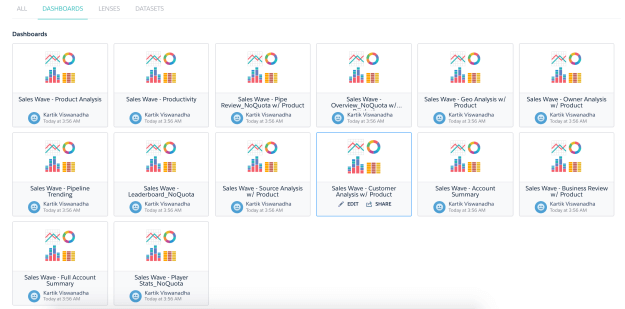 Want to know more? Click here for more details on Dashboards and Datasets.
Custom Objects
The Sales Wave app by default supports the following objects:
Accounts
Users
Roles
Opportunities
Products (Opportunities Line Item)
Tasks
Events
Out-of-the-box, users can add up to 10 Custom Objects to the mix. If you want to add more, just contact your Wave AE.
What's new in Spring '16?
With the latest Spring '16 release, two new Dashboards were added to the already existing ones.
Pipe Activity: Used to benchmark open versus won deals to determine best practices for accelerating the pipeline
Account Summary: Summarizes an Account's average win rate, average sale cycle, and open and won totals.
What's next?
Watch out for this space to dive deep into the Sales Wave Dashboards and the ability to customize each of the Dashboards. Until then, Happy Exploration!