How to Maximize Your Salesforce.com ROI – Part 1: Smoke 'Em If You Got 'Em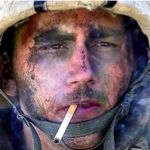 The first step in maximizing your Salesforce.com ROI is understanding what you're already paying for and determining what is unused. Most companies are not using all the features they are paying for. This is partly due to how expansive the Salesforce platform has become and how rapidly the company has innovated. Undoubtedly, some of this unused out-of-the-box functionality can help you run your business better. Some quick value hits include:
Analytic Snapshots (for trend reporting)
Mobile Access from iPhone, BlackBerry, Android, etc.
Email and Outlook Integration
Quotes
Any other feature on the Edition Comparison Chart list below that would be of use to your company
Like the war movie cliché says, "Smoke 'Em If You Got 'Em."
There are five paid Salesforce.com editions, and numerous add-ons. You can see overviews of core functionality on the Salesforce website by hovering over Products and selecting Pricing and Editions. The hidden gem, however, is a link at the bottom of the page to a PDF called the Full Edition Comparison Chart. There you can see a very useful list of features that comes with your current Salesforce.com Edition- allowing you to start salivating over what you've yet to deploy. Note that there are separate Edition Comparison Charts for Sales and Service Clouds, accessible on the sub tabs of the Pricing and Editions page.
Another more basic area that companies miss out on Salesforce.com ROI is in using all their purchased licenses. You can see your current Salesforce.com license counts by going to Setup/Company Info/Company Profile. Displayed there are the Total Licenses, Used Licenses, and Remaining Licenses for the various types of User Licenses and Feature Licenses.
One last tip is to review your list of active Users to see if any have left the company. You can do this under Setup/Manage Users/Users or by creating a Report. Similarly, if you have Partner or Customer Portal Users, you might review those Users to see if any are incorrectly active. While looking at your Users, you can see their Last Login dates to get a sense of who is and who isn't making use of your investment.