Get Lost (in a good way!) with Trailhead
Pop quiz!
If you want to learn Salesforce, what's the best way to do it?
Read through all of the help articles in Salesforce's knowledge base
Just wing it- you can figure it out as you go
Commence the fetal position and question your life choices
Well, this was a trick question; the answer is GO TO TRAILHEAD!
Why?
Trailhead is Salesforce's homegrown, free training tool launched in 2015. Salesforce created it with the goal of transforming how customers learn to use Salesforce, by simplifying Salesforce's complexity into terms developers, admins, and business users can all understand.
What's in it for me?
I can never say this enough, but Trailhead is far superior to reading through the help articles in Salesforce's reservoir. A kinetic and visual learner myself, it makes learning Salesforce a much more manageable task. Trailhead guides you through its content, providing you with exercises that you can follow and complete at your own pace. Not only that, but Trailhead will check your exercise for you to make sure you've done it correctly!
Each Trailhead module is designed to be simple, specific, and self-contained. A module is made up of units; you can decide if you want to simply take a unit or if you want to take the full module, with units being pre-requisites for other units in the module. For each unit you complete, you get points. For each module, you get a badge. It's that easy!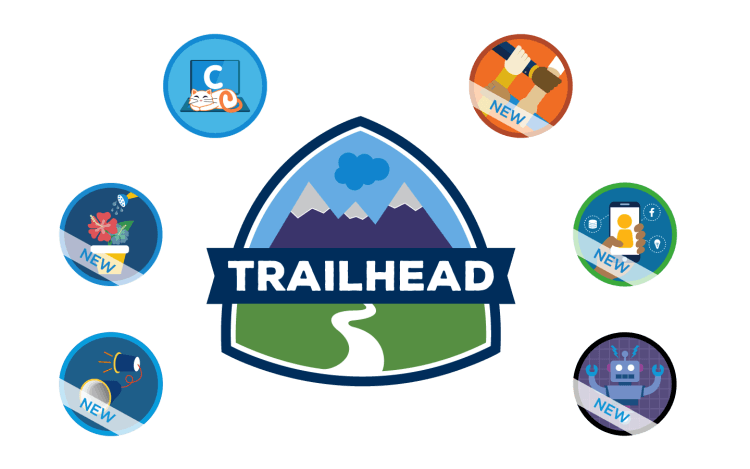 If you already have Salesforce, there's a really cool enhancement that allows you to assign Trailheads to other users and track their progress. I've found this especially helpful for onboarding new admin team members, or business users.
Like anything else on the Internet, Trailhead is not going to give you all of the Salesforce best practices that you're itching to hear about. To get a sense of those, I would highly recommend that you check out the multiple Salesforce trainings that we conduct each year at OpFocus!