An OpFocus Solution to Activity Tracking in Salesforce
One of the biggest benefits of running your business on Salesforce is the ability to manage everything from sales to production through real-time, sophisticated reporting. But the enemy of reliable reports is bad data. We have found that Sales Managers often do not have access to meaningful reports around Sales Representatives activity – phone calls, emails, and voicemails – precisely because of this problem. Valuable information can be lost when Sales Representatives are not habitually recording their activity in Salesforce. Efforts to increase user adoption to log activity can be difficult, but that is where OpFocus can help.
We have heard it time and again: "there are just too many clicks!" We want to keep Sales Representatives focused on their customer engagements, not stressing over the need to go through several steps and screens to log a voicemail. Stream-lining and easing their user experience of Salesforce is essential for solid data. That is why OpFocus created the Sales Activity Tracker available on the AppExchange. We've reduced the number of clicks to record an activity to one. Yes, one! These one-click custom buttons are located on the top of every Lead, Contact, and Opportunity record. The best benefit of the Sales Activity Tracker is the inclusion of these custom buttons on list views. You can log several activities for multiple records without ever leaving your Salesforce View. Take a look…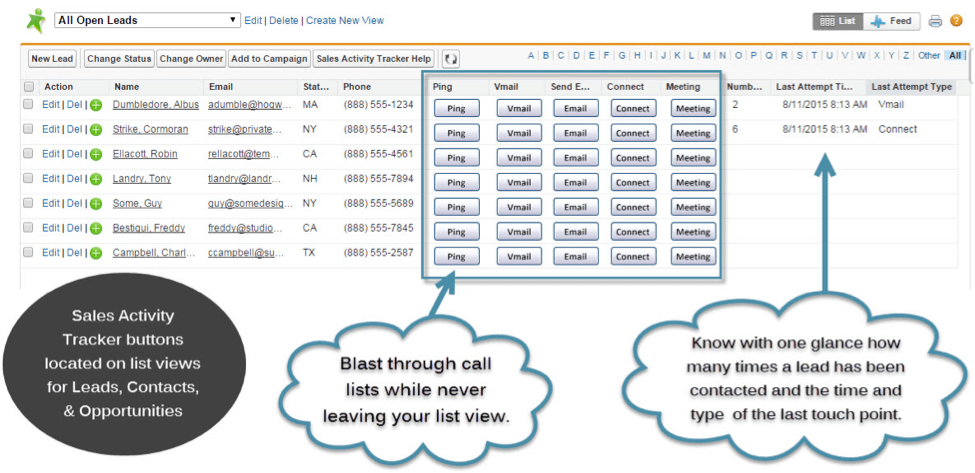 Listed as one of the most powerful tools for sales and marketing teams by InsightSquared, our AppExchange package also comes with readymade reports and dashboards to get you started. Right out of the box you can get insight into what's happening to target Accounts and quickly discover how your team is spending their day-to-day. Three dashboards and over 35 reports will help you slice and dice activity data like you never knew you could.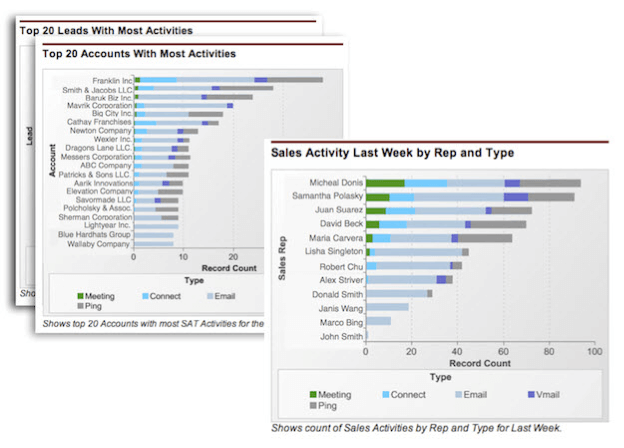 If have any questions or if you would like a real-time demo of the Sales Activity Tracker you can contact our team at info@opfocus.com. The Sales Activity Tracker starts at only $600 per year for 10 users. You can also test it out free during a 15-day trial period available on the AppExchange.