A Look At The New Salesforce Financial Services Cloud
Why Financial Services Cloud?
As a new generation begins investing large amounts of money, the expectations for financial services and wealth management have changed. These new customers expect customized services on demand. They have access to more data and information, leading them to be heavily involved in their investment decisions.
Financial Services and Wealth Management providers have to adjust their services to fulfill the needs of this new customer base. To help these institutions adapt, Salesforce has released the Financial Services Cloud.
The Financial Services Cloud has a new data model designed to work for both singles and households with multiple financial relationships including: assets and liabilities, financial accounts and financial goals. The new data model provides an end-to-end view of a customer's portfolio in one system.
Below I have highlighted five key features of the new Financial Services Cloud that will contribute to a better experience for advisors and customers:
Homepage
The Homepage is packed full of features to provide important information to users quickly including a live feed of quarterly performance. The Assistant feature on the right side bar highlights key opportunities and people to follow up with each day.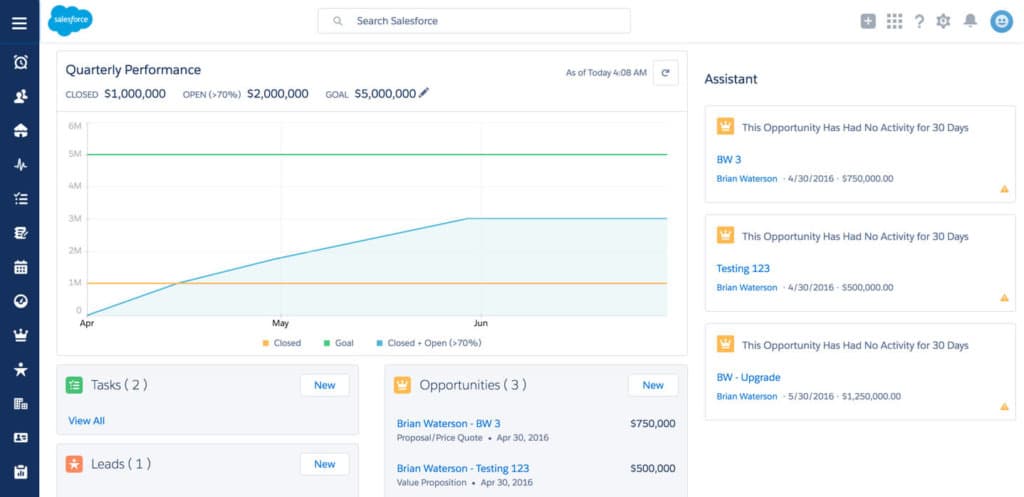 Market Insights
Users can customize the Market Insights tool to receive relevant market information on their homepage. With this real-time feed, users spend less time researching in multiple screens, and more time making important investment decisions.
Easy-To-Use Filtering
The list views in Salesforce now have easy filtering. This will allow for client associates or financial advisors to quickly have access if they receive a phone call or online notification from one of their clients. Administrators also have the ability to lock down report filtering so users do not have the ability to change certain views. List views are now also created from a report, which gives the user more freedom.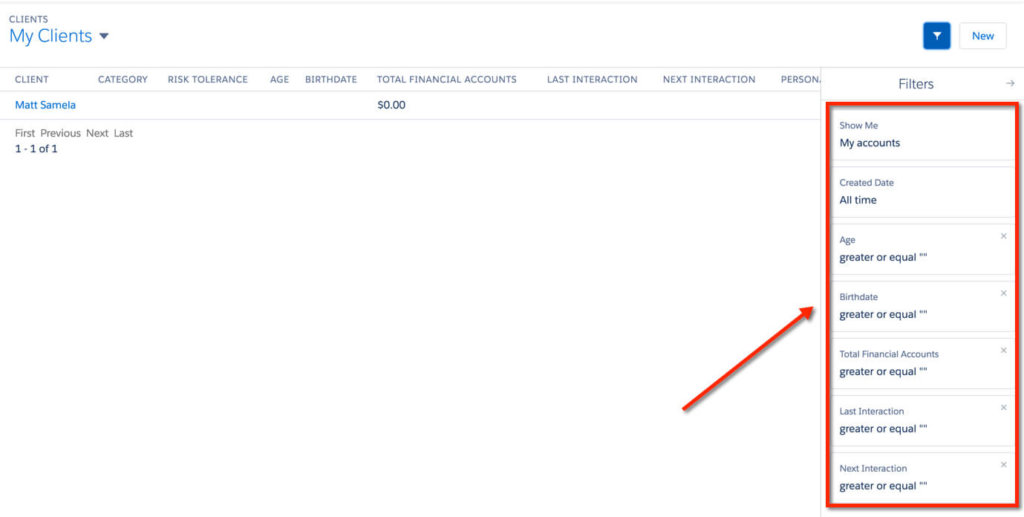 Account Overview
The households or clients have a complete 360-degree view. Users are able to see financials, relationships and goals for a specific household or client. These related objects all roll up to the highlights panel for quick access to information.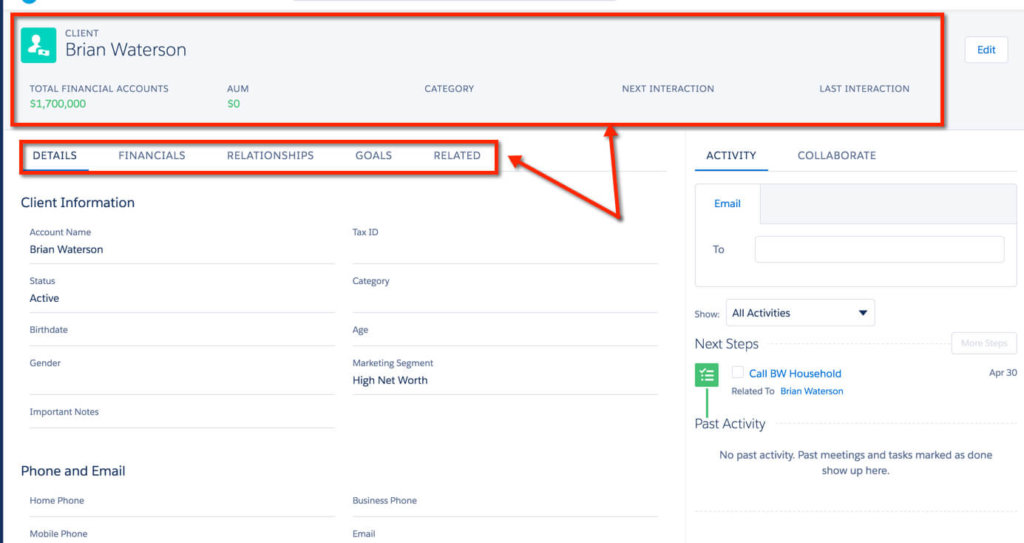 Mobile Ready
Since the Financial cloud is built on the Salesforce platform, it can be used with the Salesforce1 mobile application. This allows for advisers and associates to be able to access information in real time and on the go, allowing them to quickly be able to respond to clients with accurate and up to date information.
The financial services cloud is a huge step forward for any organization in the financial sector. It will improve client service by providing one location for a full view of the system. It will also improve company performance. Users will have access to accounts and have the ability to cross sell or upsell with more ease. The new platform should also improve client satisfaction which could lead to more referrals.