5 Quick Ways to Make Salesforce Shine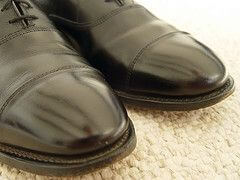 Salesforce.com is an extremely powerful platform out of the box. However a little customization can go a long way to help transform your business operations. Looking for some ways to make your Salesforce.com system shine? Here are a few we like:
1. Tailor Search Layouts to Your Business
Search Layouts control what Standard and Custom Fields are displayed in Search Results, in the Recent Items list on a Tab, in Lookup Dialogs, and in a few other places. Out of the box, only a few columns are shown (or just one column for a Custom Object), and since no one ever seems to find these settings, the same weak display of columns are there forever.
Go ahead and add some columns that your users actually care about! Beyond that, consider having the same columns in the same order, across the various Search layouts for each object. Nothing makes a system fit more like a glove than when there is thoughtfulness and consistency.
To update the Search Layouts on Accounts, for example, look under Setup/Customize/Accounts/Search Layouts. To do this for a Custom Object, simply go to that Object via Setup/Create/Objects and click on the label of the Object.
2. Clean up Your Related Lists
Similar to with Search Layouts, Related Lists can often use updating. For example, why not show Mobile Phone, Do Not Call, and Email Opt Out on the Contacts Related List on the Account Layout to give more useful info one screen sooner? Also consider removing Related Lists that have no value to your organization from Page Layouts you use (ie the Case Related List on the Opportunity Layout that few organizations use).
To update the Related Lists on an Account Layout, for example, look under Setup/Customize/Accounts/Page Layouts and edit the Layout you want. Some Related Lists are system controlled and can't be changed, but most can show up to 10 columns!
3. Start Using Mini Page Layouts
Every layout has a Mini Page version of itself, displayed in the Console or when hovering over a link to another record and Hover Details is turned on. Out of the box, they typically show just a few fields. However in their single column, Mini Page Layouts can show any of the fields on the parent layout, and within the console can also show up to 5 of the Related Lists on the layout. To update the Mini Page layout on Accounts, look under Setup/Customize/Accounts/Page Layouts.
4. Create Separate Apps for Teams of Users
In Salesforce, an App is merely a collection of tabs. In PE, EE and UE we can create Custom Apps that include your logo and an appropriate set of tabs. In EE and UE, we can assign Apps to specific User Profiles. Why not treat your users to a set of tabs just for them? With more and more Aloha Apps (see www.appexchange.com) not counting toward our system limits on Tabs and Apps, we can leverage Apps even more.
To get started, write out the groups of Users in your system and confirm with them the Tabs they need and don't need. If you're not using Customizable Forecasting, why do your reps look at the Forecast Tab? To create Apps, go to Setup/Create/Apps. One added benefit to this effort is that in the process you'll be removing unwanted Tabs.
5. Create Views for your Users
Views are simply filtered lists of Records, available on most Standard and Custom Tabs. You can have as many as you want, and can even teach your users to create them for themselves. We find them invaluable as a tool for coaching as much as for someone to manage their own records. Creating a View requires 4 things:
– A Name for the View
– A Filter (what records to show)
– Fields to Display (you can show up to 15)
– Visibility Restriction
Similar to above, a powerful technique is to have the same or similar columns in the same order across Views.
To create a View on Accounts, simply click on the Accounts Tab, click the Create New View link, and follow the 4 steps!
Photo credit: Drewgstephens