10 Free Salesforce.com Apps That Your Company Needs
With both the iOS and Android available app numbers approaching 1 million each, keeping up with the latest and greatest in the app world can be a full time job. The Salesforce AppExchange doesn't quite have 1 million apps, but it does have 1,823 – 800 of which are free (as of June 5, 2013).
I've provided links and brief descriptions to 10 of my favorite free apps that I've encountered.  It's unlikely that your company needs to utilize all 10, but I'm positive you can find a use for at least a couple of them.  If you want to 'try it before you buy it' with any of these apps, I recommend that you head over to developer.force.com and set up a developer org where you can install, configure and demo as many apps as you'd like.  The best part, all this can be done at the price of Free.99!
---
Field Trip
AppExchange Link: Field Trip
Provider: Quandor
Cost: Free
Description: Are your Page Layouts bogged down with fields that were created years ago? Who knows if anyone is actually using those fields anyways? You can install Field Trip and run queries Object by Object to see what percentage of the records have certain fields populated. Very useful tool for admins looking to clean up / consolidate page layouts.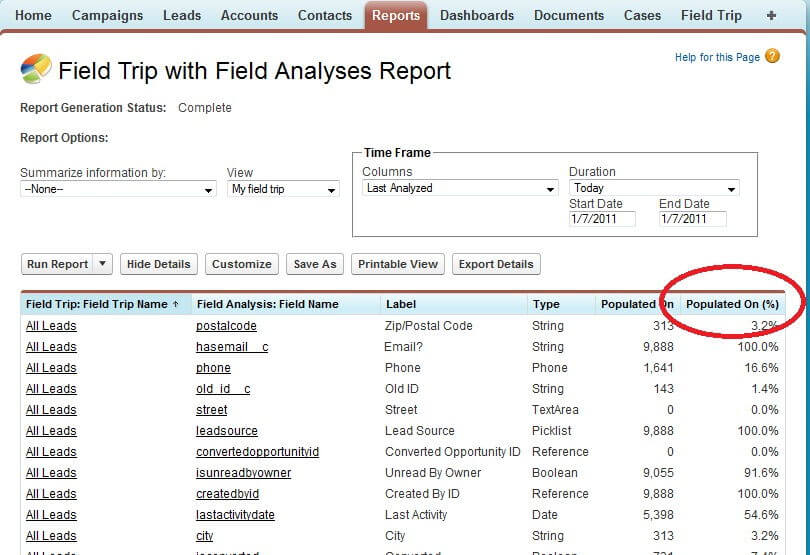 ---
Redhot News
AppExchange Link: Redhot News – Google news feeds for your Accounts and Contacts
Provider: Redkite
Cost: Free
Description: Are you a fan of Google Alerts / Google News? This free app brings these alerts right into Salesforce via Accounts, Contacts and directly on Home tab. You can set up a watchlist and view recent headlines at a glance each time you log into Salesforce. Social icons make it simple to share a news story right within Chatter or via the normal social channels. This app will keep your team in the know with their key accounts and an app that adds value to the Home tab gets an A+ in my book.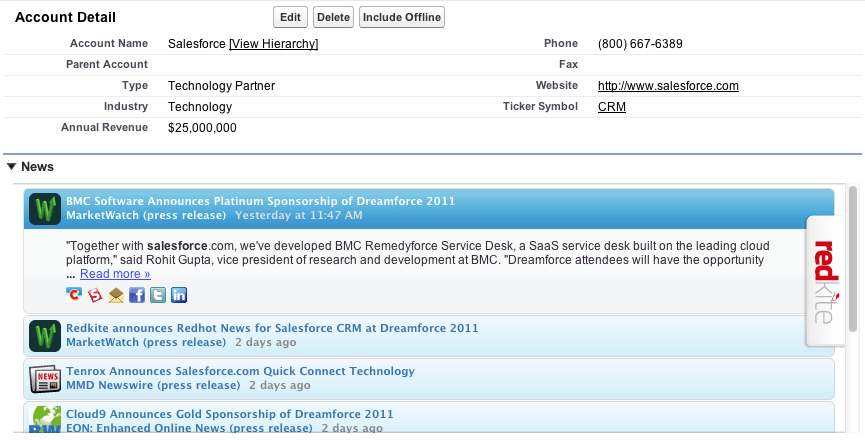 ---
Sales Funnel
AppExchange Link: Free Sales Funnel by InsightSquared
Provider: InsightSquared
Cost: FREE
Description: Quickly visualize your Opportunity Stage waterfall metrics for all Closed Won Opportunities in the last 12 months. The only downside is that you cannot control which Opportunities figure into the calculation, but hey, it's free, looks cool, and it's a cinch to install.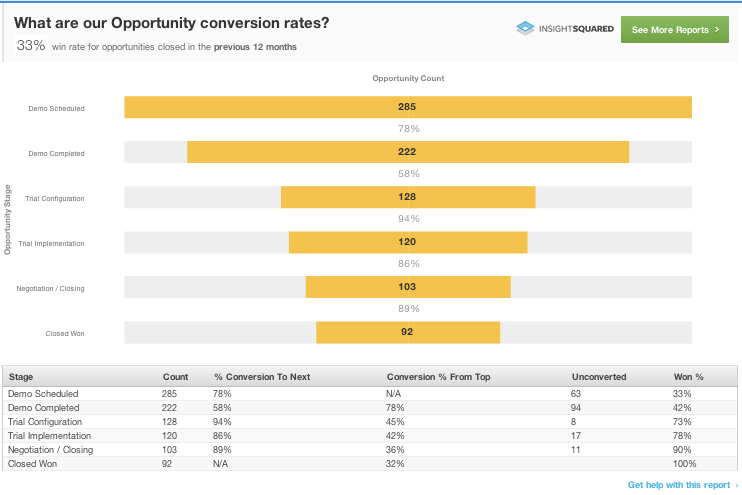 ---
Graphics Pack
AppExchange Link: Graphics Pack
Provider: Salesforce Labs
Cost: Free
Description: Graphics Pack is like emoji for Salesforce. This simple install adds several hundred icons into your instance that can be used for Tabs, formula fields or within Visualforce pages. Choose from 10 icon themes and images come in 16×16 or 32×32. Why not?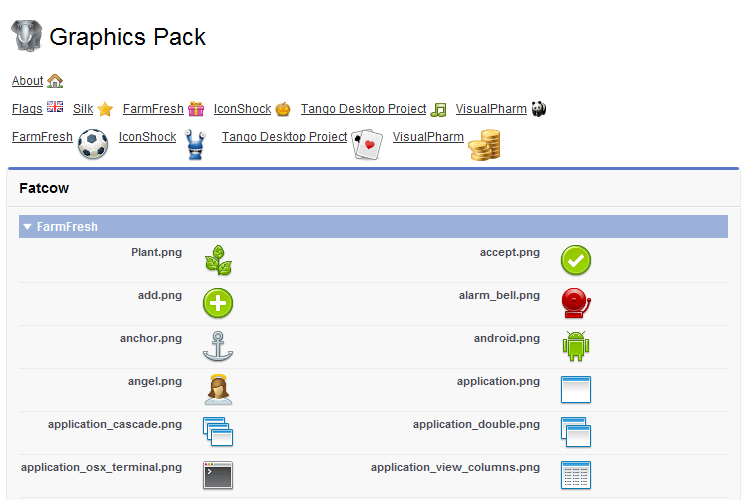 ---
Cruncher
AppExchange Link: Cruncher for Salesforce
Provider: Redkite
Cost: Free
Description: Crunchbase is a free database of technology companies, people, and investors that anyone can edit. Similarly to how Data.com brings Jigsaw information to Salesforce, Cruncher by Redkite brings Crunchbase information to your Salesforce instance, free of charge. Freshen up existing Account / Contact data and even create net new Contacts that Crunchbase has indexed all with the click of a button. An impressive free app, especially when used in conjunction with Redhot news.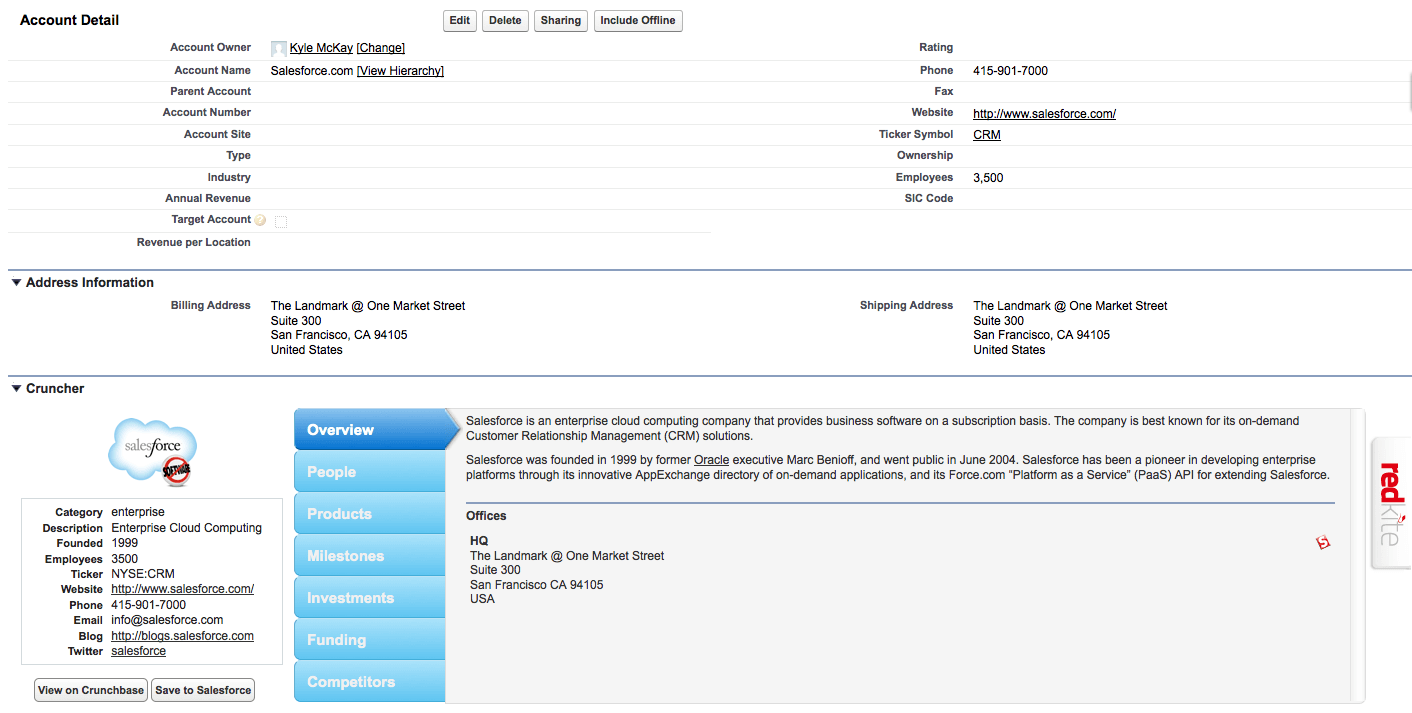 ---
Time Zone Checker
AppExchange Link: OpFocus Time Zone Checker
Provider: OpFocus
Cost: Free
Description: Travelling from the Boston to San Fran? Surely you will set your watch back 3 hours, your phone and computer should automatically adjust – BUT Salesforce will not. Time Zone Checker will keep your Salesforce.com time zone in sync with your computer's time zone so you'll never miss another meeting because you were notified 3 hours too late! This app also falls into the "Home tab value-adder" category as it adds the Date / Time on your sidebar.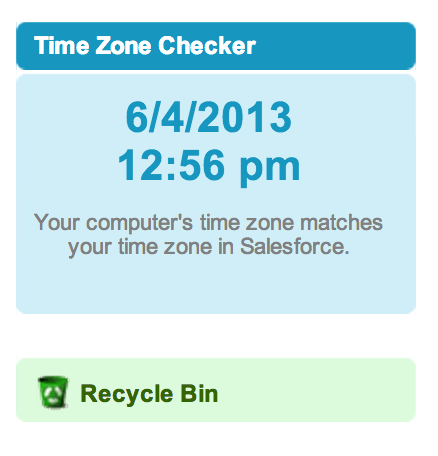 ---
Maildrop
AppExchange Link: Maildrop
Provider: Salesforce Labs
Cost: Free
Description: Salesforce keeps pumping out upgrades to the Salesforce for Outlook integration with each quarterly release, what about us Apple Mail users?! The answer is Maildrop. Quickly and easily add emails from Apple Mail as email Activities to Leads & Contacts with a matching email address. You also have the ability to create a new Case or a new Contact to attach your email Activity to. A must have for all you Mac users out there.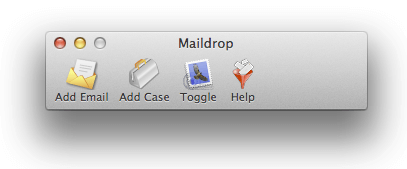 ---
Account Dashboards
AppExchange Link: Account Dashboards
Provider: Salesforce Labs
Cost: Free
Description: Salesforce Labs put together this nice little Google Charts mashup that adds several slick looking charts directly to the Account page layout. Quickly visualize Sales Year over Year, Month over Month and by Product Family. I really like this App because it introduces users to the realm of possibilities that Google Charts brings to the table.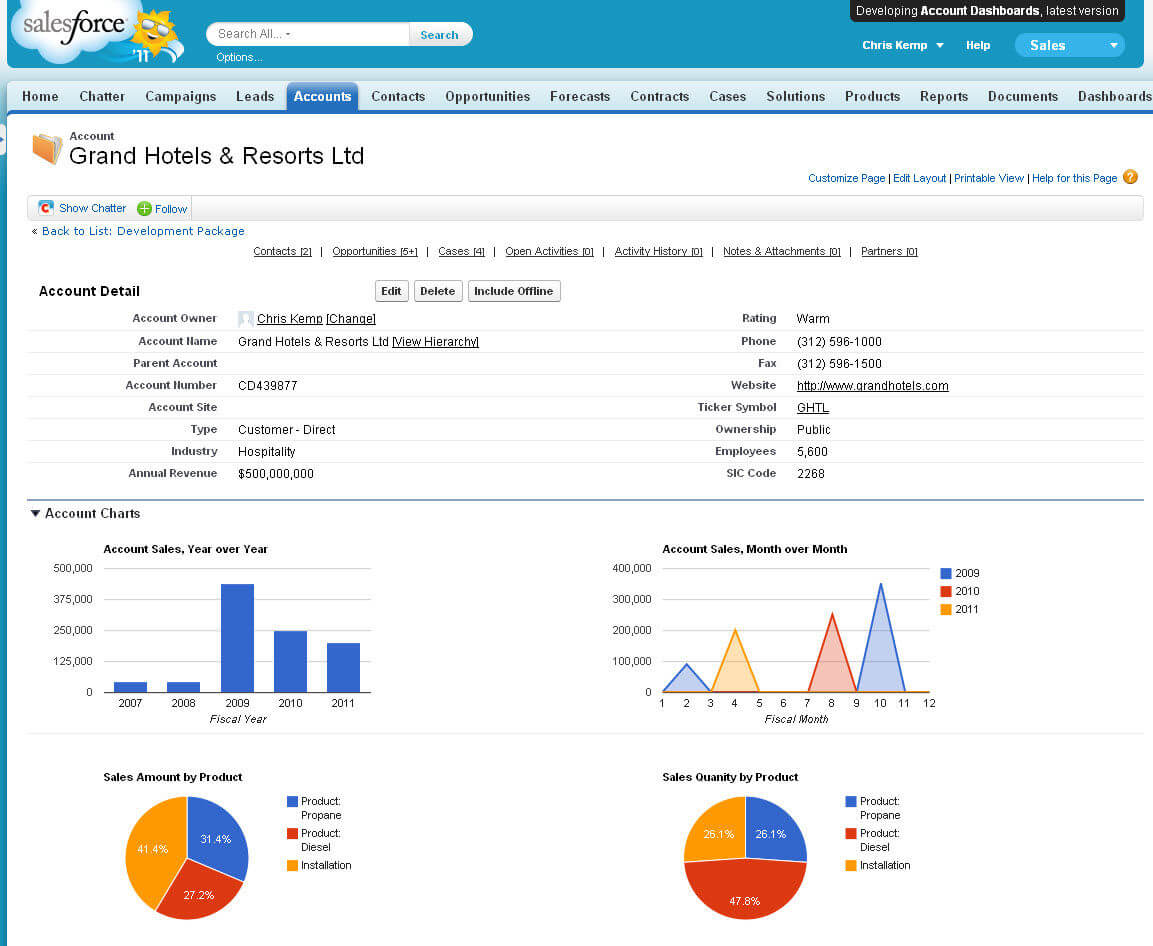 ---
Quote of the Day
AppExchange Link: Quote of the Day!
Provider: MintCRM
Cost: Free
Description: Everyone needs a little motivation to get them through the day! Why not install this simple app by MintCRM which automatically displays a new motivational quote each morning to keep your team inspired. In addition, each quote is posted to a public Chatter Group where Members can Comment / Like / Share any of the daily quotes. This app is another Home Tab value-adder.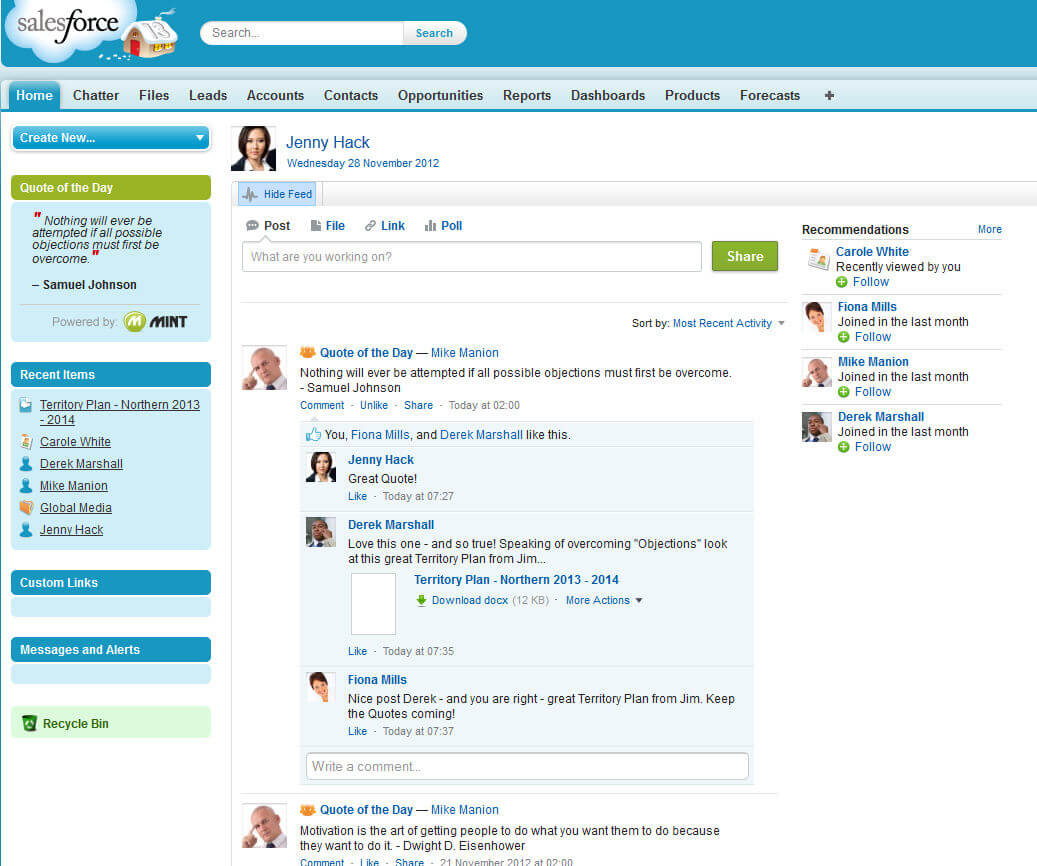 ---
CountryComplete
AppExchange Link: CountryComplete Free
Provider: ProvenWorks
Cost: Free
Description: If you need to standardize address information in your Salesforce instance, CountryComplete is the place to start. This app turns Salesforce Country fields into autocomplete picklists with values of the ISO 3166 Standard. Also, you can choose to standardize existing data or new data as it enters the system as well (i.e. US will automatically change to United States). Until Salesforce makes it easier to turn Country into a picklist, there will be demand for this app.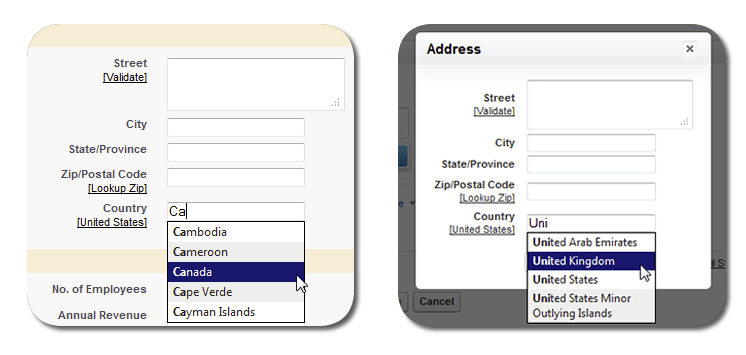 ---
What other free Salesforce Apps have you found useful?